The Quiet Game by Greg Iles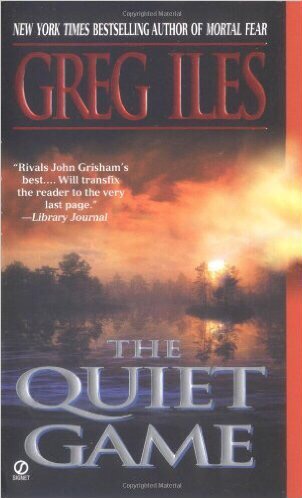 Every once in awhile, I dig back into a new series … usually when there is a lull in the various series I'm tracking.
I've read a few of Greg Iles' stand alone novels in the past, so I thought I'd check out his Penn Cage Series. Penn Cage is a lawyer – turned – novelist. In the The Quiet Game, the first of the 5-book series (a 6th one is on the way), Cage takes his young daughter back to the Natchez, Mississippi following the death of his young wife. Cage had sent 16 men to death row as a District attorney and killed one by his own hand.
The 4th book in the series, Natchez Burning is the first of what known as the Natchez Burning Trilogy which is being turned into an Amazon TV series starring Toby McGuire