I have. Too much lately, so I decided to think about why I'm thinking too much.
In part, I think it's because we simply haven't made a firm decision about what we're doing or where we're going. As a result, we're constantly rethinking or rejiggering our project and task lists … and in the process … not getting much done.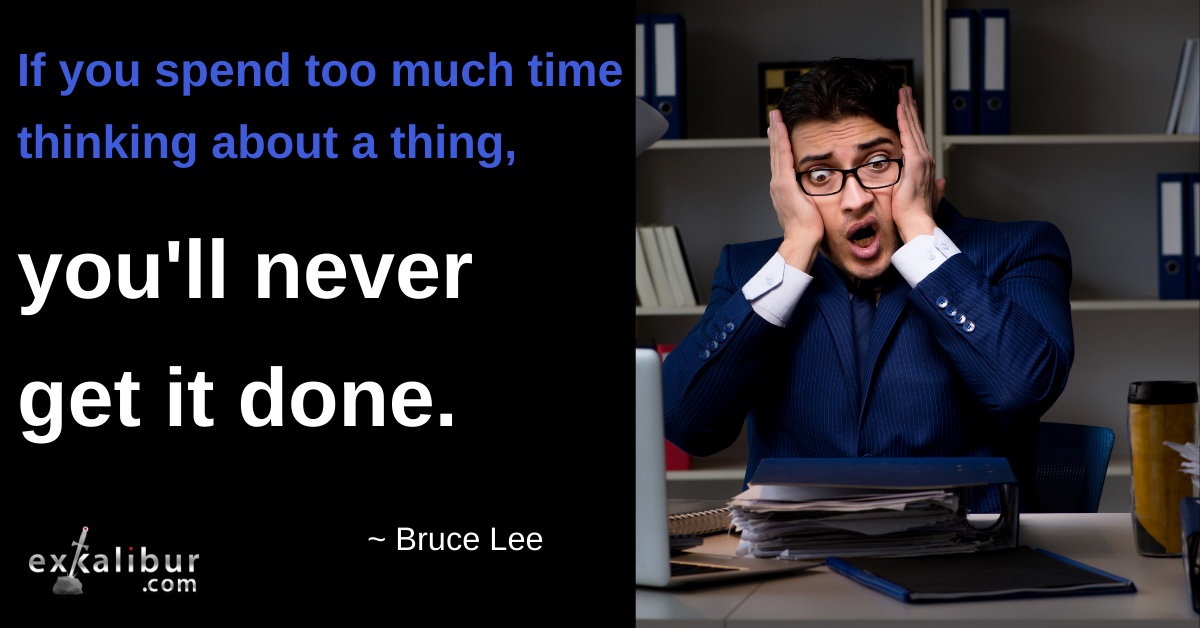 This phenomenon is compounded by the tsunami of information and data coming our way. We have too many options … too many places where we can make a meaningful impact … but we can't seem to pick one and focus on it … and instead, allow all those pinballs to keep bouncing around the walls of our cranium.
Too much thinking is also a surrogate for perfection … "Done" is not good enough … so rather than completing it, you're rethinking about how you can make it perfect.
And One More Culprit
Keep reading to overcome overthinking … and for a few laughs