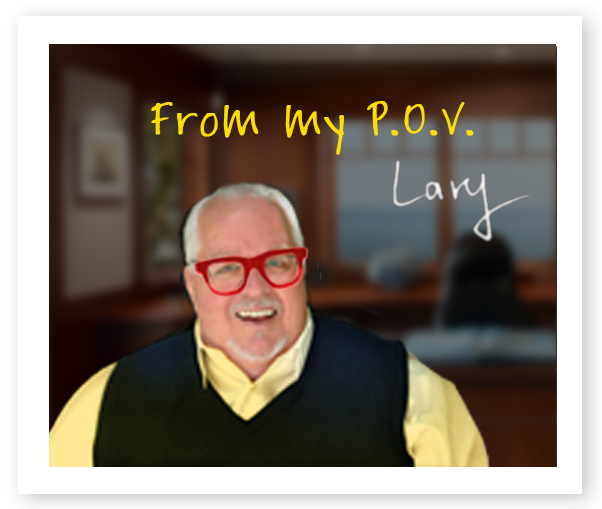 Facing challenges is nothing new for leaders, and in this week's Getting to the Point, we'll start in our Spotlight segment by addressing why more women don't become CEOs. In our Featured Article, we'll also consider how to make sure our Common Practices are truly Best Practices. We'll see if you can name the #1 job held by men in the U.S. and then we'll continue in the Business Brief, to look and learn about these issues:
Drug Tests Are Eliminating Growing Numbers of Workers
We Like Business More Than Its Leaders
Companies Seek Racially Offensive Trademarks
Yes, Culture Continues to Eclipse Everything Else, and
Bring Home All the Cash in Your Stash
When you're Geeking Out, you'll learn that the Deep Dark Web is NOT a Hoax and in Under the Apple Tree, you'll see an example of someone trying to smuggle more than $100K in iPhones on their body. When you're looking Around the Web, you'll see how TV networks are actually speeding up shows to fit in more ads, how a new initiative is trying to determine if we're alone in the universe and that there is such a thing as an ugly premium.
You'll finally get a good laugh at the expense of consultants and from the Library, you'll get another laugh at how many of your meetings might look. We'll also catch up with Bob Lee Swagger in his 2nd TV season, learn about true grit in the game of golf and catch up to John Rain, the trained assassin in Barry Eisler's novel series.
Did I forget you'll also finally learn how to tie your shoes?
Make it a great weekend … but don't stop leading.

Table of Contents
---

Why Don't More Women Become CEOs?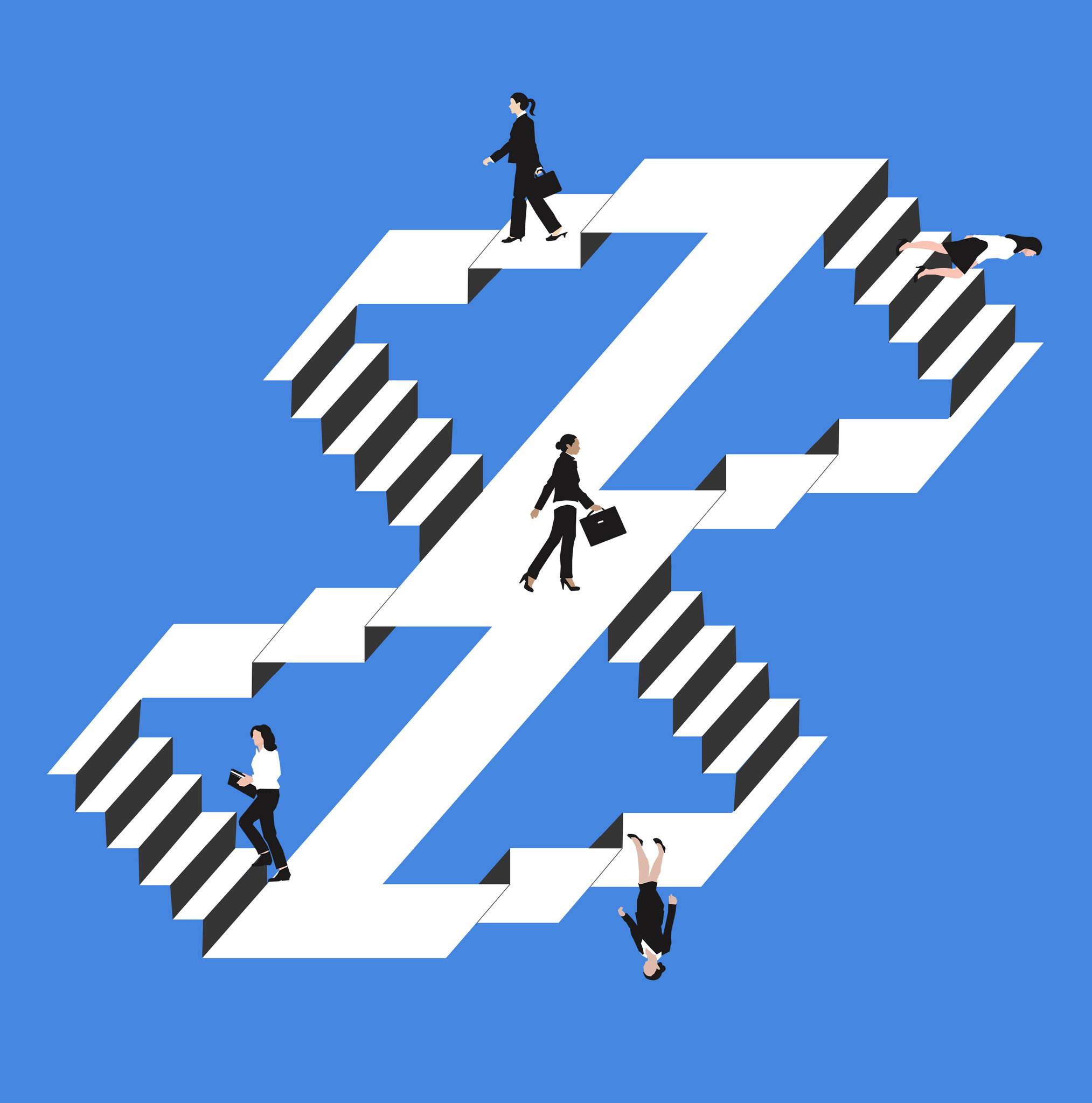 To answer this question, why not consider the experiences of the people who know best: Women who were in the running to become No. 1, but didn't quite make it. The women who had to stop at No. 2.
In many of these examples, I'm not sure the outcome of policy and strategic disagreements would have landed any differently on men. Do you?
Isn't It About Time You Learned How To Tie Your Shoes?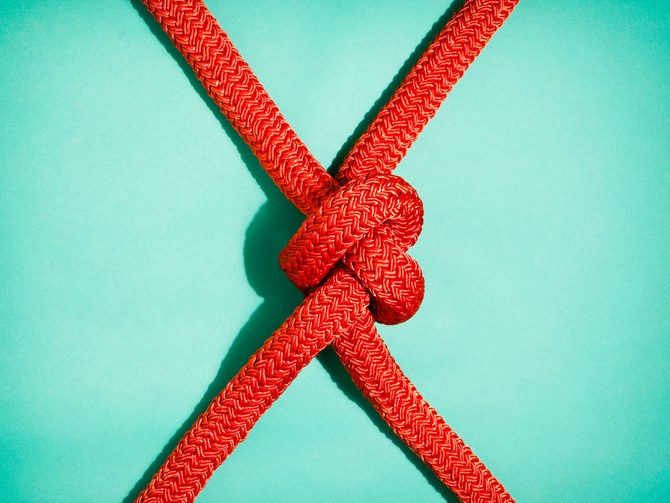 Wasn't that one of the first things Mom taught us? Is it even possible we still don't know how?
It seems highly unlikely, yet as you'll learn from Bill Nye, the Science Guy, he thinks we're tying our shoes wrong.
There's also a 3m video from Terry Moore in the TED series, How to Tie Your Shoes.
By the time you're done, you may finally KNOW how to tie your shoes, huh?
What's next? How to eat our cereal?



Return to Table of Contents
---

Are Your Common Practices Really "Best Practices"?
How often have you found yourself examining a common practice in your organization, shaking your head and wondering, "Who Set Up This Crazy Procedure?"
How do our Common Practices become so much different from Best Practices?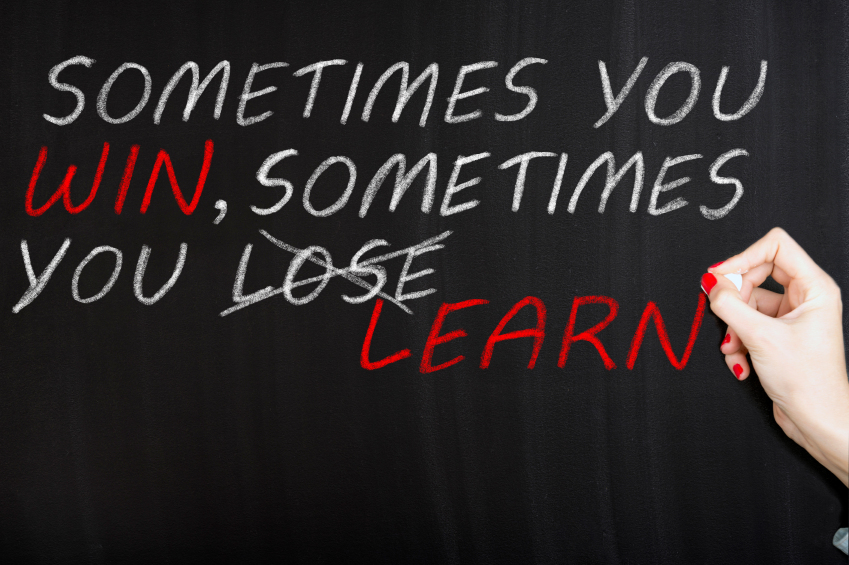 I'm increasingly fascinated by the breadth and depth of professional sports analytics. You only have to watch a few TV sports events to see some of the remarkable statistics and tracking data that's collected and graphically displayed in real time.
What they teach you … and what directly applies to your own organization … is that by thoughtfully considering currently available data, you may discover that what you're doing every day no longer represents Best Practices.
How Do We Shake Things Up?
Sports data provides some powerful examples of this phenomenon … in part because it is more visually compelling and we can see how easy it is to become complacent, completing ignoring the data.
When you consider, How can you make sure that Common Practices are always Best Practices?, you'll see how certain common decisions made by football coaches, for example, are inconsistent with the data. Likewise, current penalty kick strategies in soccer.
Get Off the Easy Road and Examine the Data
Collecting and analyzing data in the world of professional sports has surpassed what many of us find in our organizations … but it doesn't have to be that way.
Make time to take a thorough look at your Common Practices and make sure you're actually following Best Practices supported by the latest data.
Go get 'em, Coach. Make the right call.



Return to Table of Contents



Do Your Meetings Look Like This?
Gee, I wonder why nothing is getting done?
Click the Facebook icon, below, and share YOUR BEST STORY from one of your crazy meetings.



Return to Table of Contents



Let's Bring Home All the Cash in Your Stash, say $1 Trillion or So?
It's astonishing how much cash U.S. companies have stashed overseas. By way of example, if you bought a share of Apple for $156 on May 12 of this year, you'd be investing about $107 in operations and $49 in Apple's cash.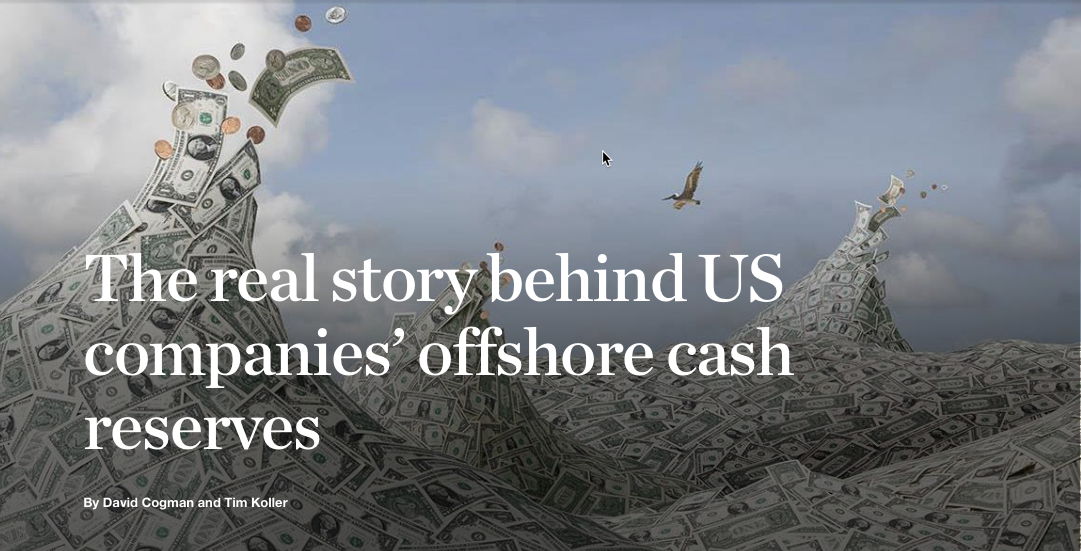 Not illegally, mind you … in compliance with federal tax laws and the right of Americans to avoid taxes … but sitting idle and building nothing.
If you're interested in the size and scope of this issue, The real story behind US companies' offshore cash reserves gives you a lot of helpful background.
I'm only asking for 10%. Okay, 1%. Maybe .1%? Okay, settled for .01%. (If you're counting, that's still a cool $100 million.)


---
Drug Tests Are Eliminating Growing Numbers of Workers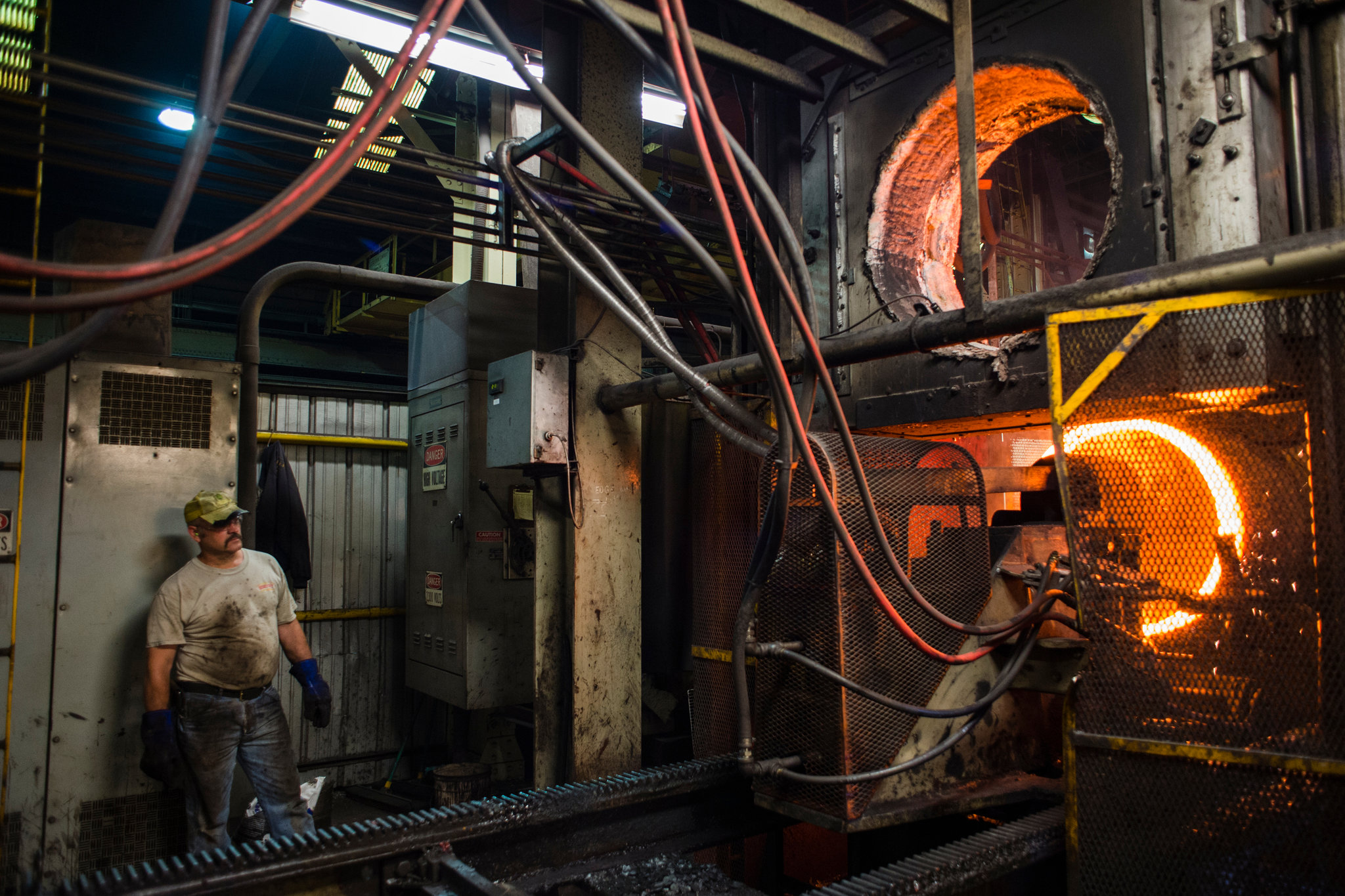 I have also heard this from several clients who are actively looking for people. They're finding that for many line positions, the number of candidates screened out by drug tests has become an unexpectedly large obstacle to their hiring plans.
Here are a few highlights from the Economy Needs Workers, but Drug Tests Take a Toll:
"A federal study estimated that prescription opioid abuse cost the economy $78.5 billion in 2013, but that does not capture the broader effect on businesses from factors like lost productivity…."
"The Fed's regular Beige Book surveys of economic activity across the country in April, May and July all noted the inability of employers to find workers able to pass drug screenings."
There's even more bad news when you read Drug Deaths in America Are Rising Faster Than Ever.


---
We Like Business More Than Its Leaders
In a New Survey Reports Divide Between How the Most Educated and Least Educated Americans View the Future, there's a lot of interesting survey information, but this is my favorite:
"REGARDLESS OF EDUCATION LEVEL, AMERICANS TRUST COMPANIES BUT DISTRUST BUSINESS LEADERS"
"61% of all Americans have an unfavorable view of business leaders and 73% say the wage gap between workers and business leaders will grow in the next five years."
"Yet, 59% of Americans say large companies have more of a positive impact than the federal government does. Interestingly, 96% of Americans are favorable towards small businesses versus 54% for large companies."

---
Do You Agree With This Statement?
To develop great talent, don't find "the best person for the job," but the "best job for that person."


---
Another Sign of the Apocalypse?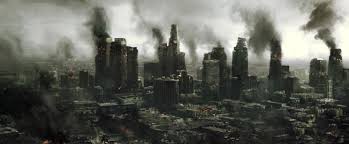 "A small group of companies and individuals are looking to register racially charged words and symbols for their products, including the N-word and a swastika, based on a U.S. Supreme Court decision on trademarks last month?
Read Companies Seek Racially Offensive Trademarks After SCOTUS Decision to see some of this craziness.
Just what we need, huh?


---
Yes, Culture Continues to Eclipse Everything Else
You may recall last week that we talked about the selection of Stanley Bergman as the CEO of the Year and the tremendous effort Henry Schein, Inc. has put into building a great culture.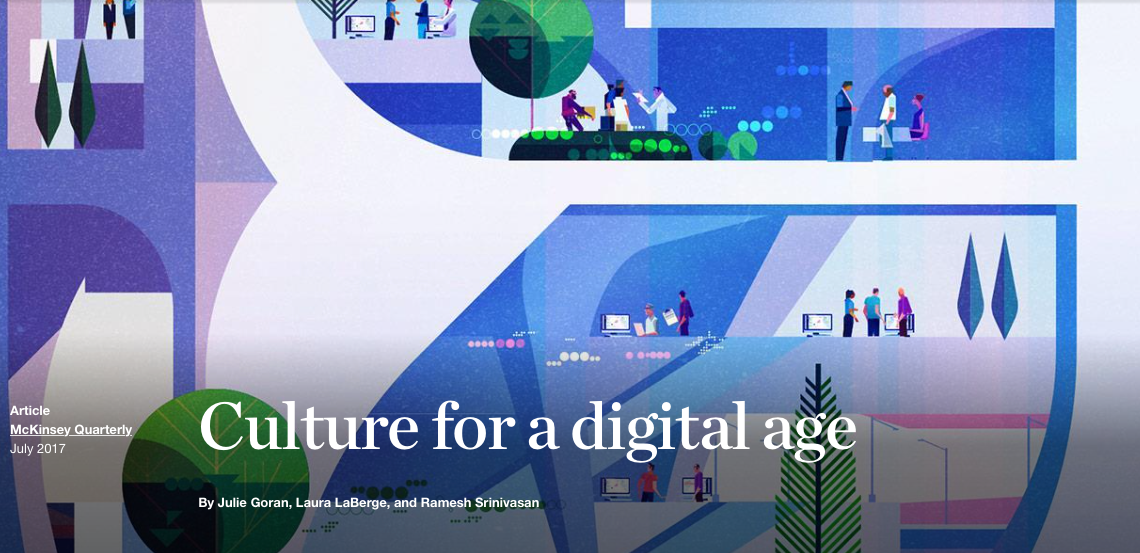 But how does that work in the digital age? In Culture for a digital age,
McKinsey & Co. tackles this issue:
"Risk aversion, weak customer focus, and siloed mind-sets have long bedeviled organizations. In a digital world, solving these cultural problems is no longer optional."

---
I Hope You're Reading, Learning, Discovering ….
"As you ascend the corporate ladder and your free time gets ever more limited, it might seem like the first thing to get rid of is all those optional activities — like going to conferences, watching educational talks, and relaxedly "ideating."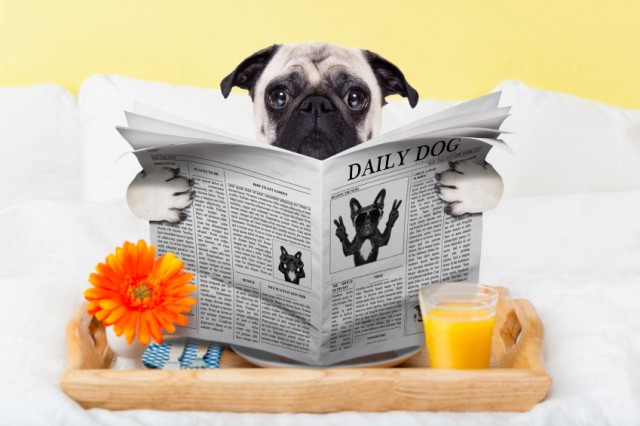 When you read, A senior GE exec says successful leadership depends on how you spend 10% of your time, you'll learn that Beth Comstock, vice chairman of General Electric, thinks that's a terrible idea.
She and I agree, so if you're ready to get started on a program to encourage your team leaders to look outside their normal routine, start with The Simple 7 Step Process to Build Your Reading Program.
From there, you can get a headstart with 10 additional books from TEDWomen for your summer reading list.


---
Did You Know….?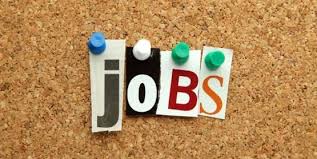 You might have just at least one of these right, but I doubt that you got them both:
"The No. 1 job among American men, held by 2.9 million of them, is truck driver."
"The No. 1 job among U.S. women, held for now by 3 million of them, is administrative assistant." Fortune
---

In case You Think the Deep Dark Web Is a Hoax …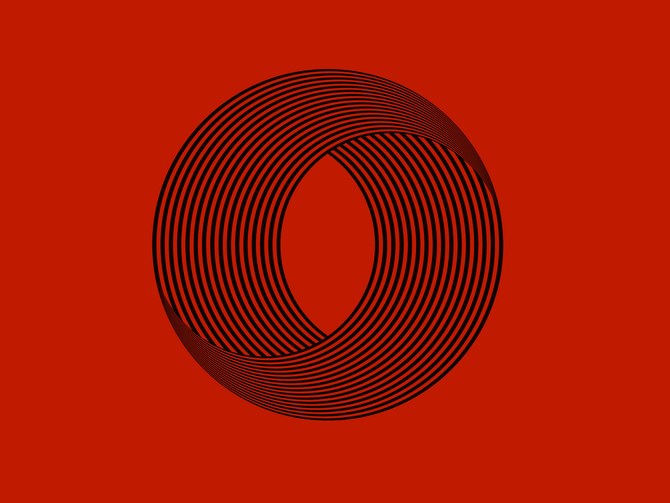 … read The Biggest Dark Web Takedown Yet Sends Black Markets Reeling.



Return to Table of Contents



This Isn't a Record You Should Try to Break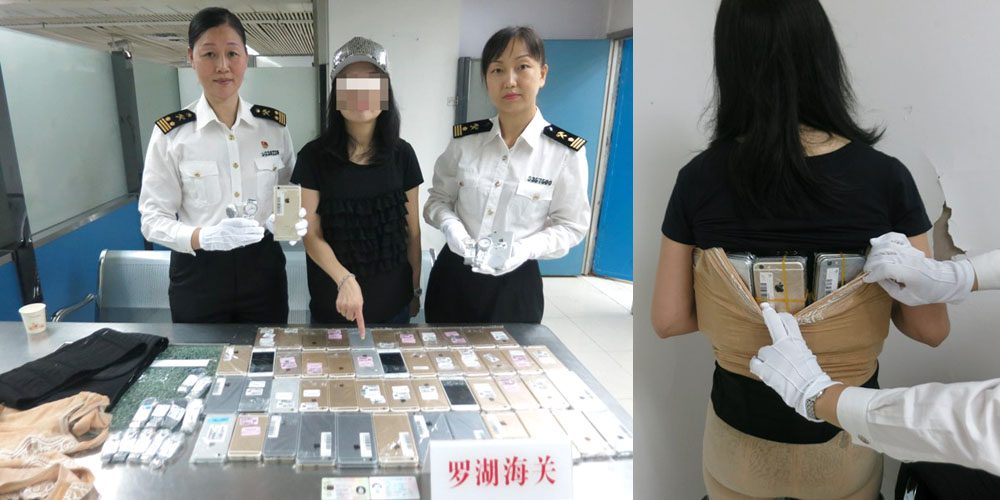 The answers aren't so clear, but here's an example of how it's typically attempted … for almost $100K worth of iPhones.
But, it doesn't beat the record of a man who managed tried to smuggle 146 iPhones in 2015.
Network TV Speeding Up Shows to Fit in More Ads?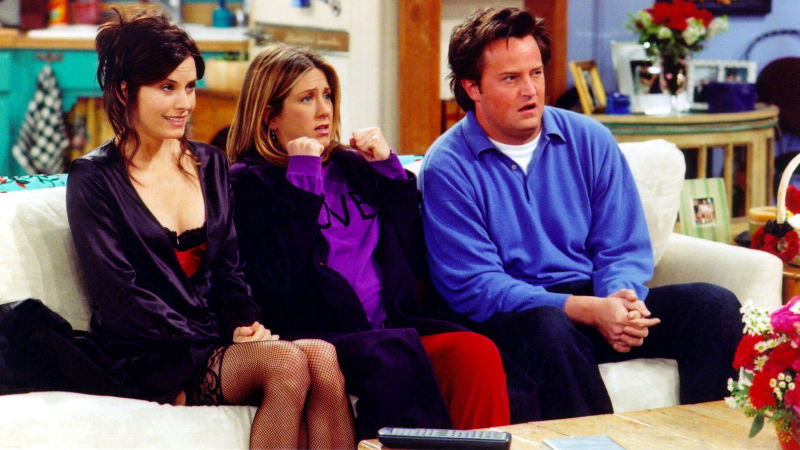 I'm not sure this fits under who trusts the media, but it could.
When you read Network Television Stations Speed Up TV Shows to Fit in More Ads, you'll learn how network TV has deliberately sped up TV shows by as much as 10% so they can air more ads.
"Because of this, more TV time has been taken up by commercials: Nielsen, a television ratings company, found that broadcast networks aired 15.8 minutes of commercials per hour in 2014, compared to 14.5 minutes in 2009."

---
This Should Get Your Antenna Up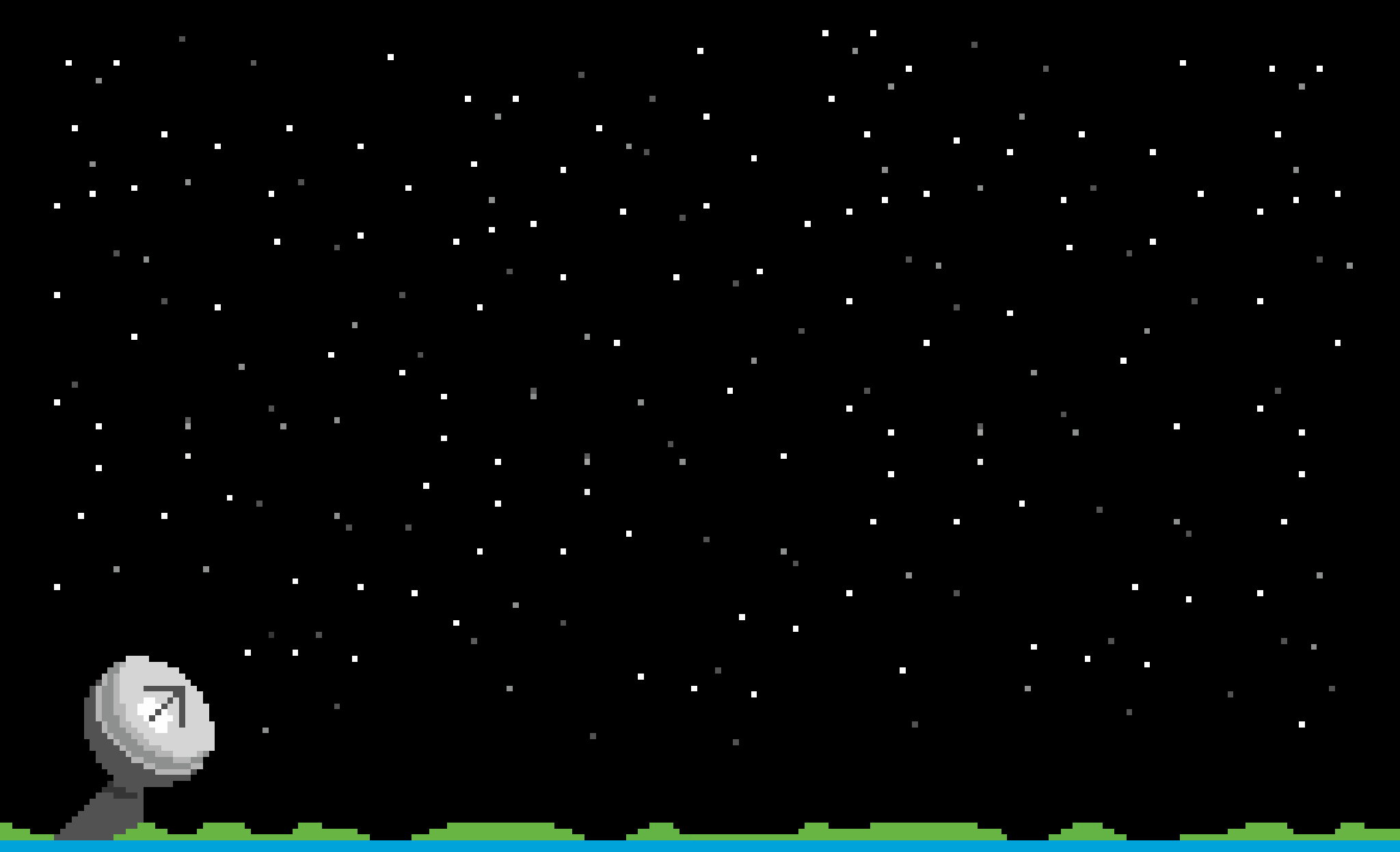 "A new initiative to beam messages into space may be
our best shot yet at learning whether we're alone in the
universe.
There's just one problem: What if we're not?"
Read Greetings, E.T. (Please Don't Murder Us.) to learn how we're trying to find E.T.


---
We Kinda Know There's a "Beauty Premium" … but an "Ugly Premium"?
It's no surprise … and studies have shown … that:
"Attractive lawyers and M.B.A. grads earn more in their careers than their average-looking brethren, and when comely C.E.O.s appear on television, their companies often see a bump in stock price."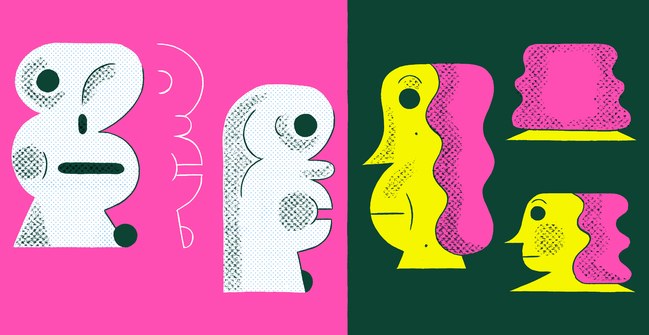 Yeah, I know it's not fair. But hang on … there's also an Ugly Premium raising its, well, "ugly" head. Read Vote for Ugly and you'll see what I mean.



Return to Table of Contents
---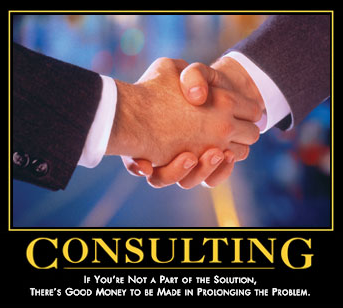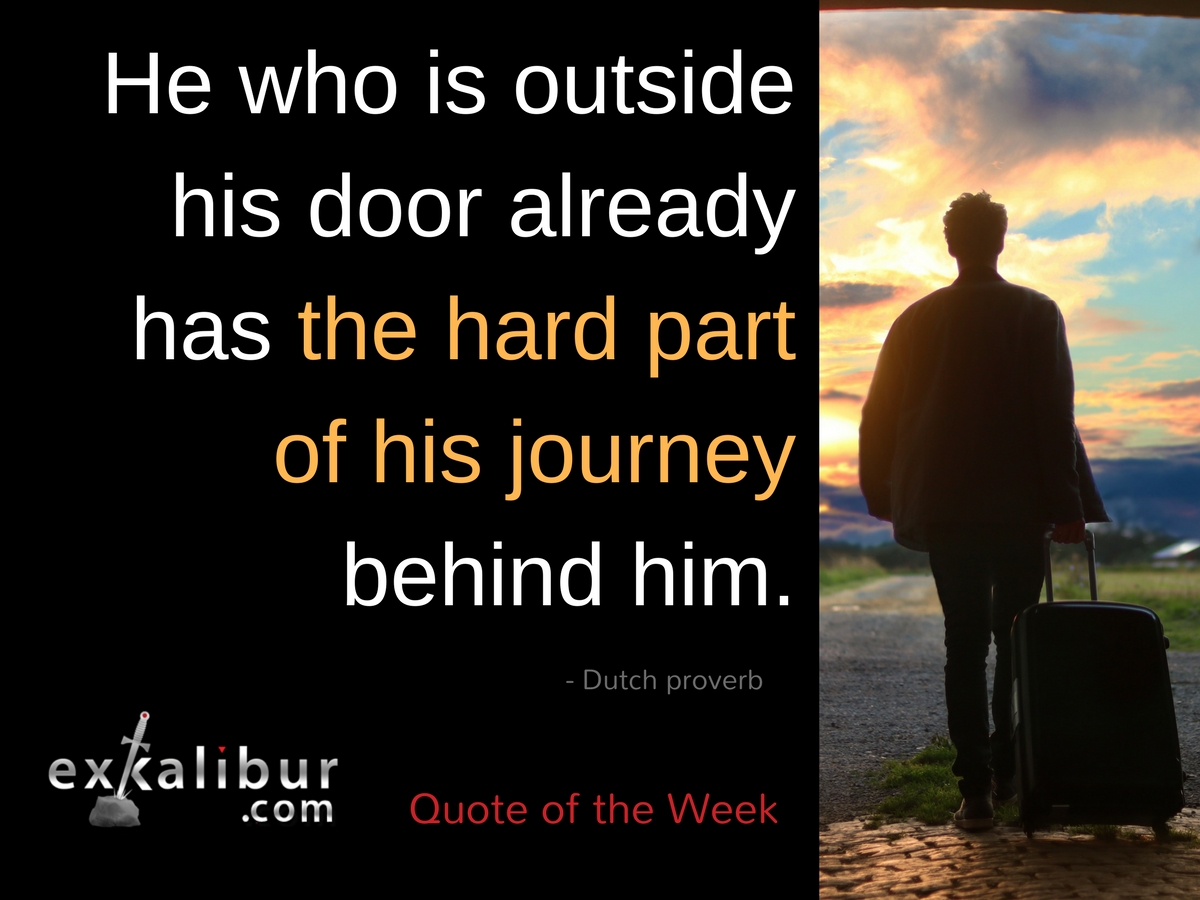 ---

Shooter, the TV Series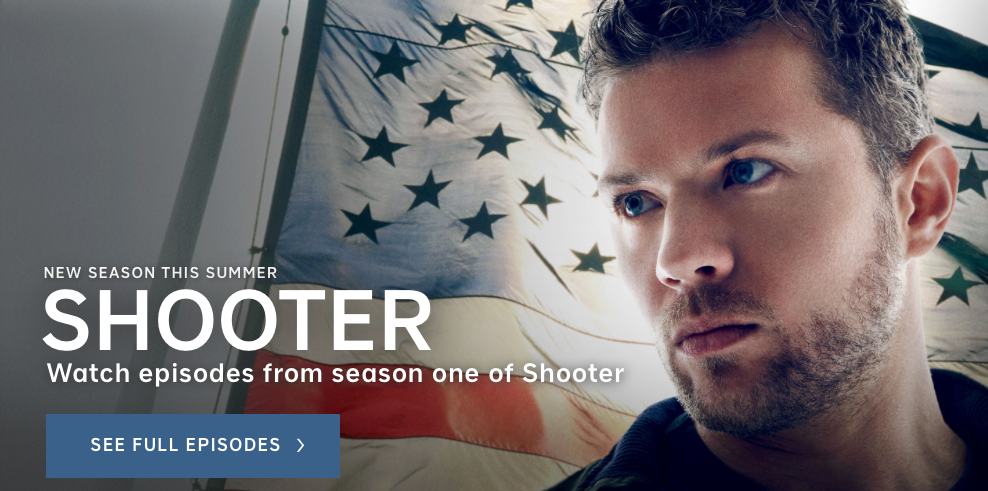 A while back, I described the great fiction series about Bob Lee "the Nailer" Swagger, who returned in the 10th novel in this series from Stephen Hunter, a Pulitzer Prize winning author and journalist.
Bob Lee was also featured in a movie, Shooter, and now a TV series by that name that just began its 2nd season.
A lot of action, and if you're a fan of Bob Lee, a fictional character loosely based on USMC Scout Sniper Carlos Hathcock, you'll like this one.



Return to Table of Contents



No Guts, No Glory!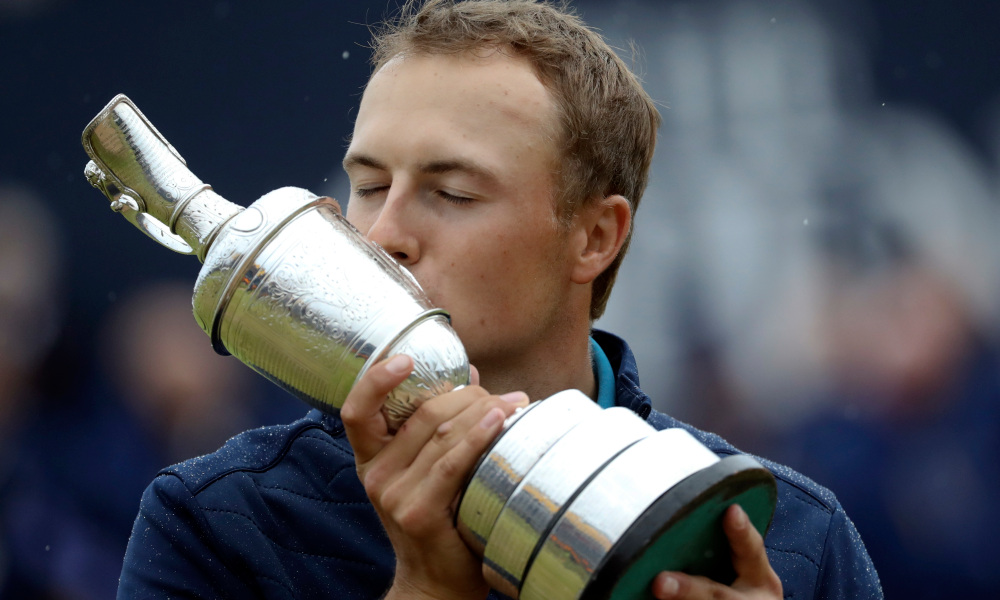 Other than Jack Nicklaus, Jordan Spieth is the only person who has won three major PGA golf titles before the age of 24.
The moral of the story is perseverance and determination.
Spieth was 4 over par after the first 13 holes and was trailing the tournament. He then shot 5 under par for the last 5 holes, including 3 birdies and an eagle to overcome a disappointing start and win his 3rd major title.
No golfer in PGA history has won three major tournaments and 11 other titles before the age of 24.
This article headline says it all: Jordan Spieth overcomes nightmare start to claim The Open 2017 crown with superb run to finish.



Return to Table of Contents



Zero Sum by Barry Eisler (John Rain #9)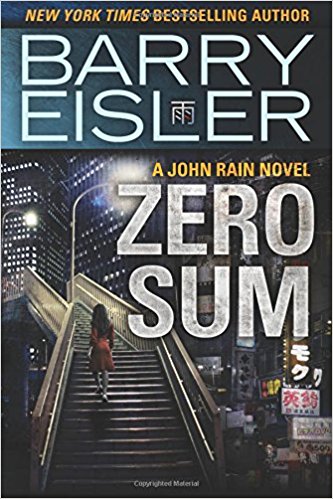 I love John Rain and I'm glad to see Barry Eisler is keeping him on the page. He is a skilled assassin, but one with a heart and soul … and values that rarely accompany his profession … although you may be understandably dubious about what values John Rain embodies.
In any case, you definitely don't want to mess with him.
"In Zero Sum, Rain returns to Tokyo in 1982 after a decade of mercenary work in the Philippines. A young John Rain learns that the killing business is now controlled by Victor, a half-Russian, half-Japanese sociopath who has ruthlessly eliminated all potential challengers. Victor gives Rain a choice: kill a government minister or die a grisly death. But the best route to the minister is through his gorgeous Italian wife, Maria, a route that puts Rain on a collision course not only with Victor but with the shadowy forces behind the Russian's rise to dominance—and the longings of Rain's own conflicted heart. [Amazon]
I highly recommend the 8 novels in Barry Eisler's John Rain series, starting with the first one, A Clean Kill in Tokyo.
I also love his new series that started with Livia Lone … who is one tough cookie!
If you're looking for a little action … and for someone who doesn't wait for the system to deliver justice deserved … John Rain is your man.



Return to Table of Contents