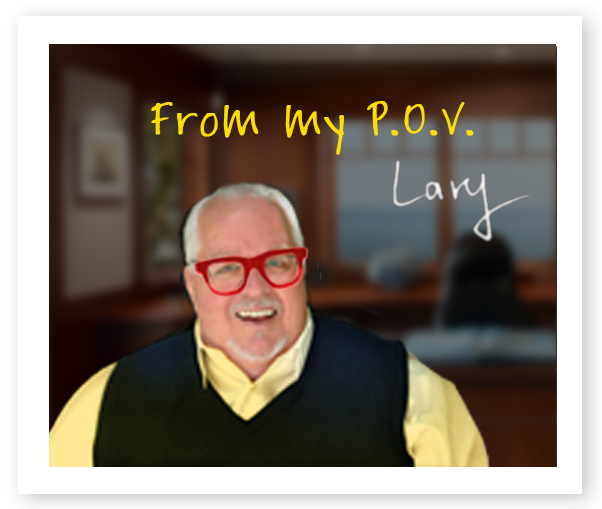 The unprecedented damage by Hurricanes Harvey & Irma will leave our fellow citizens in a deep hole for months, if not years to come. We wish them Godspeed and the fastest possible recovery.
Here are some of the highlights in this week's edition of Getting to the Point:
– Apple fired it up on Tuesday. My summary and observations here.
– A free webinar on September 20: How to Create a Culture of Accountability.
– The Wine Industry Workshop is returning for the sixth year on Tuesday, November 7.
– CEOs take notice: Are You the Source of Workplace Dysfunction?
– Give me Five. How about a Fist Bump? Double High Five? Air Five?
– What wisdom is crumpled on a piece of paper in your wallet?
– One more example of how not to apologize from Equifax.
– Does swearing make you more likable?
– What can you learn from the concept of Inbox Zero?
– Are we facing an Alzheimer's Armageddon?
– Is it possible for friendship to survive our opposing politics?
– A good movie to see, great book to read and a little humor here and there.
Table of Contents
---

Stand Up and Be Counted, Mr. CEO!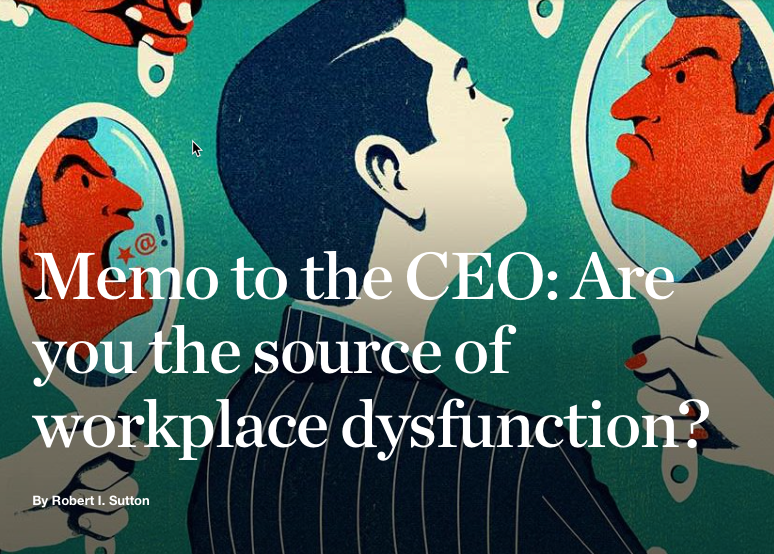 Robert Sutton, the Stanford professor who wrote The No Asshole Rule, has a close eye on workplace dysfunction. You'll find in How to Keep Smart People from Killing Each Other, one of his diagrams to help you quickly analyze what to do with a Certified Jerk.
Now, In Memo to the CEO: Are you the source of workplace dysfunction? [McKinsey], he reports that rudeness and bullying are rampant in today's workplace. One result is Sutton's latest book, The Asshole Survival Guide: How to Deal with People Who Treat You Like Dirt.
If you're in a leadership role, you need to read this. In the meantime, keep this in mind:
"As a senior leader, your job is to build an organization where jerks don't thrive."


FREE Webinar, How to Create an Accountable Organization
How Is Your Organization Getting Things Done?
In my decades as a Leadership Coach, I've rarely met with a senior leader without his or her reference to Accountability … and usually the lack of it across the organization.
If you want to be part of the solution, join us for our FREE Webinar, How to Create an Accountable Organization.
The webinar will be a practical, real-world, in-the-trenches conversation outlining the 5 Essential Principles to Create an Accountable Organization.
I'll cover what you must do as a leader to model that behavior and get others to follow your lead. I'll also provide some proven models and tools that will help you lead the way, organize your team and set realistic timelines and deadlines for what needs to get done.
I hope you'll join us for this powerful and insightful FREE webinar to help you Become a More Effective Leader and Create a Culture of Accountability.



Give me Five. Up High. Down Low. Too Slow!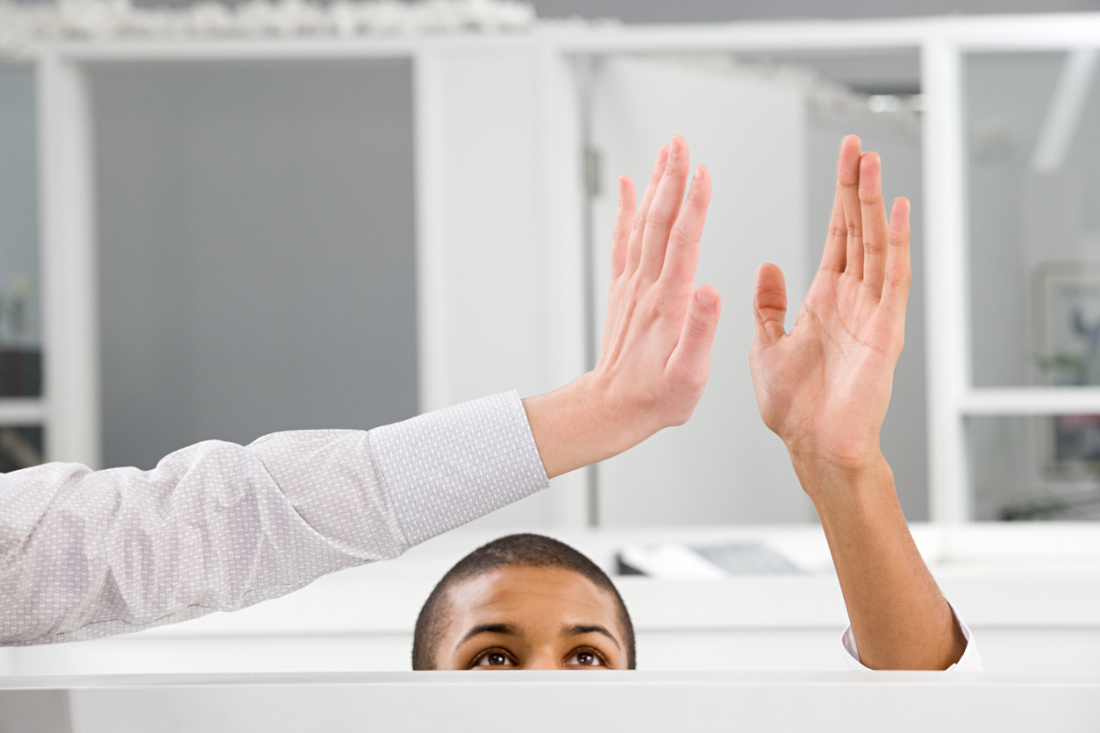 Thanks to Mental Floss, you've now got A Brief History of the High Five.
You can see even this iconic gesture has its history … not to mention a family of variations you'll find here … the Fist Bump, Double High Five, Air Five … and so it goes.
Of course, there are exceptions ….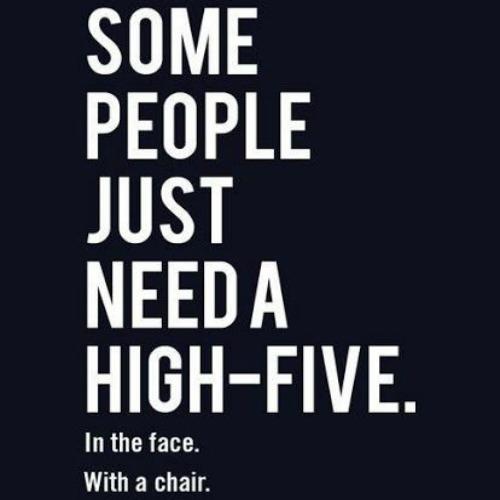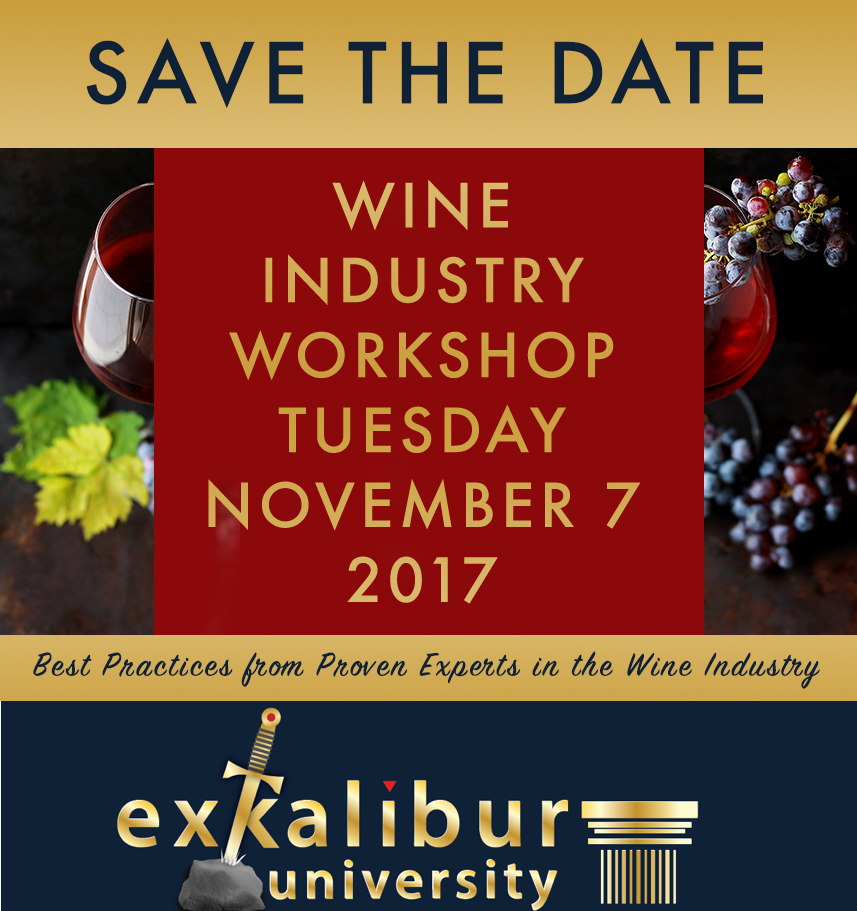 ---

What Would You Scribble on the Back of an Envelope?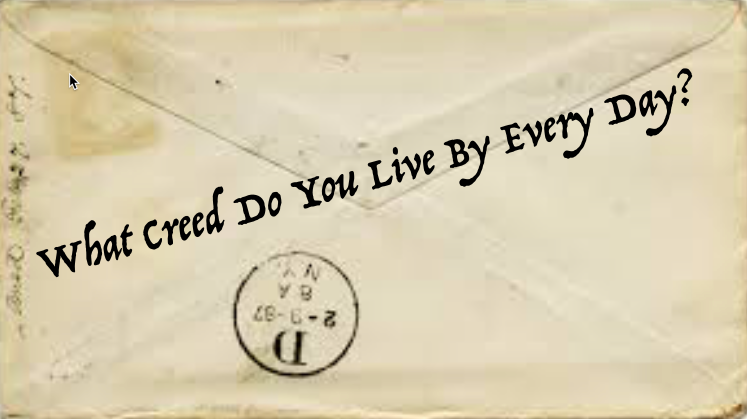 Who hasn't grabbed a napkin to jot down a note when nothing else was available?
It's exciting, isn't it, when we stumble across crumpled notes that have been lodged in our wallet for years … to discover timeless gems that we may have forgotten?
That Ol' Crumpled Note
John Wooden, the famed UCLA basketball coach, always carried a crumpled note which bore the words written by his father on Wooden's high school graduation.
Harvey Mackay, author of Swim with the Sharks, also recounts the story about an envelope found among the personal effects of Gordon Dean, Chairman of the Atomic Energy Commission under Harry Truman … with nine life lessons scribbled on the back, none of which had anything to do with atomic energy or science.
The simplest things in life are free … and sometimes, it's the simple things that make so much sense.


Heh, I'm Kinda Sorry Your Personal Info Was Hacked.
In Are You Quick To Admit When You're Wrong?, we discussed a number of executive faux pas including that of the British Airways CEO.
Now, we have the latest apology from Equifax CEO Rick Smith, who's highlighted in Equifax: The Sorry State of 'I'm Sorry'.
You'll find the video of his apology there so you can judge for yourself … one more executive who should have read my article, The Single Word That Dooms Every Apology.
What would you do if you were on this hot seat? Click on the Facebook icon below and share your comment.

---
Fortune 100: The Fastest-Growing Companies

Take a look at Fortune's list of the 100 Fastest Growing Companies, which ranks publicly traded companies by three years' growth in revenues, profits, and stock returns.
Here are a few interesting highlights … some of which might be a surprise:
"Facebook and Amazon both made the top ten (#6 and #9, respectively)"
"Financial companies, which took a beating after the 2007- 2008 crisis, are now in the top spot, accounting for 35 of the 100"
"Reflecting the importance of technology, California is home to the most companies on the list—24, or nearly a quarter of the total. That's three times as many as in Florida, which ranks second with seven companies on the list"
I'm going to guess you missed most of these Top 5 on this list:
Natural Health Trends, which markets health and beauty products primarily in Hong Kong, but has seen sales plummet this year;
Paycom Software, which provides financial applications to business;
LendingTree, the online loan broker;
Abiomed, which makes artificial hearts and heart pumps; and
Mimeox Group, which creates tissue grafts from recovered placentas to treat soft-tissue wounds.

---
Does Swearing Make You More Likable?
I'm not happy with the decline of decorum in the workplace and the profanity that's moving effortlessly into the mainstream. Many of us have seen our own language … and that of others … push the envelope of civil conversation. (I hope my computer doesn't tell on me.)
Watch the 3 minute video from The Atlantic, The Social Benefits of Swearing to learn more about this perspective and whether your language is helpful or not.
[FAIR WARNING: The language is about what you'd expect in a video about swearing … but worse.]

---
Leaders Learn and Learners Lead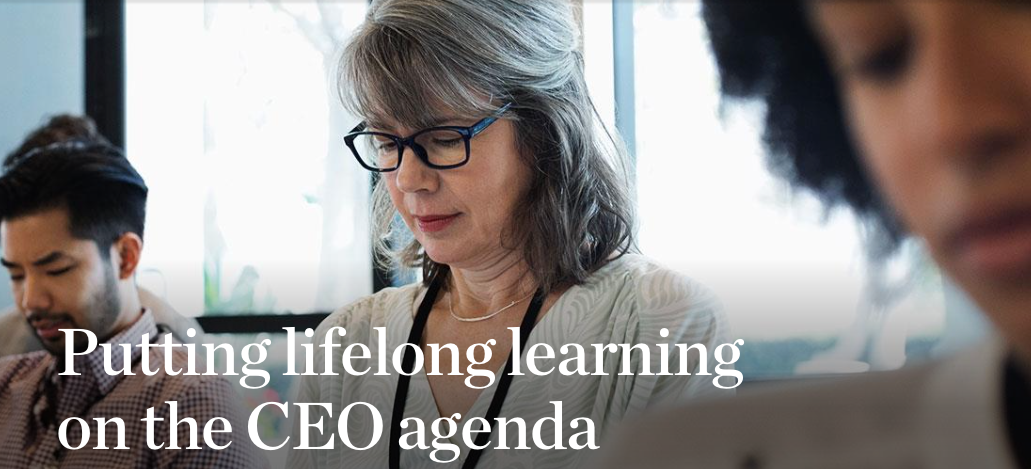 Thanks to Chief Executive, this timely article is right in line with Exkalibur University's plan to create new opportunities for leadership learning with our FREE Webinar, How to Create an Accountable Organization.
You should absolutely read this article. It's hard to argue with a few of the basic points:
"In most organizations, teamwork will be more important and valuable than ever."

"Although the importance of "soft" skills may be growing, you should think about investments in learning and development in the same way you think about any investment: What is the value? How do I know I'm getting it? How can I make it more efficient?"
Another way to get started can be found in The Simple 7 Step Process to Build Your Reading Program.

---

Is The Inbox Zero Strategy All Hype?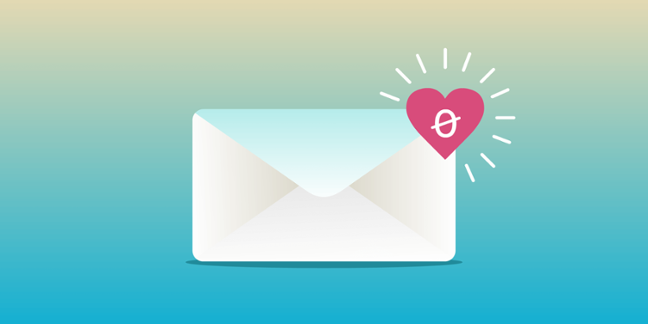 Good question, huh? It's seems like Inbox Zero is the holy grail, but like Indiana Jones discovered, it ain't that easy to find.
It's sure a worthy target, but like for so many things, our reach exceeds our grasp.
Nonetheless, it's worth checking out for a few good ideas in the ongoing battle against the tsunami of email.


Apple's Big Event This Week
By now, you've probably heard all about Apple's new products, with emphasis on the iPhone X. I watched the Apple Event (click here to see it for yourself) for you … really, just for you … and I'll share a few highlights with you on the astounding technology that's now available. There's much more, but this will get you started.
A beautiful tribute to Steve Jobs on the opening of the Steve Jobs Theater which Apple used for the first time.
Apple's videos about people and products are truly stunning. They must have an army working on those.
iOS 11
This will be a big-time game changer for IOS devices (iPhone or iPad) with a new file management system we've waited for … forever.
RELEASE DATE: Tuesday, September 19
Apple Watch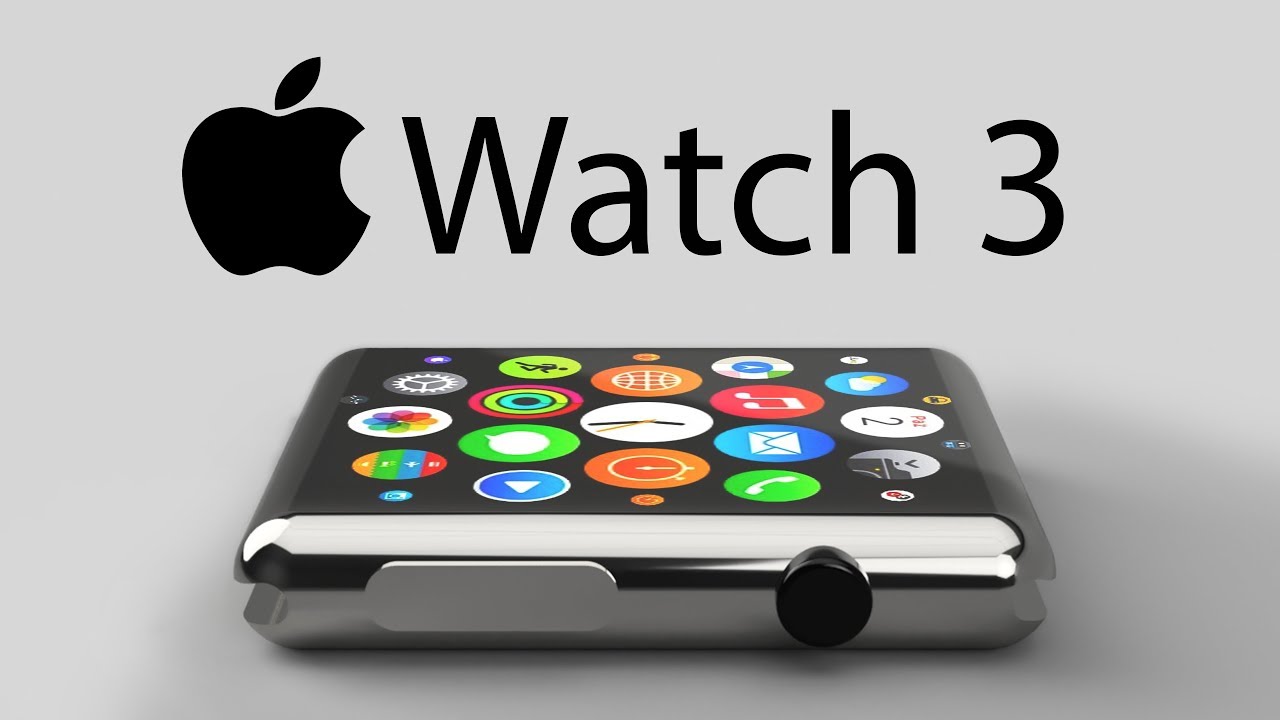 The Apple Watch 3 … with no increase in size … will now have an electronic sim card so you can make/take calls on it WITHOUT YOUR PHONE.
You're thinking Dick Tracy placing his wrist in front of his mouth to talk, but Apple demonstrated that it can accept calls and you can talk clearly without bringing your wrist to your mouth. The new Watch also gives you access to up to 40 million songs, again WITHOUT YOUR PHONE.
So, if you're taking a walk or going on a run, you don't have to find a place for your phone in your gym shorts. Go without it and still be in touch. Talk to Siri, too.
Also, a lot of heart health advances to monitor heart rate and detect Afib, a leading cause of stroke which often goes undiagnosed. Apple will also use the data it collects for an Apple Heart Study in association with Stanford Medical School and the FDA.
PRICING/DATES: $329/$399; Order 9/15, Ship 9/22.
Apple TV 4K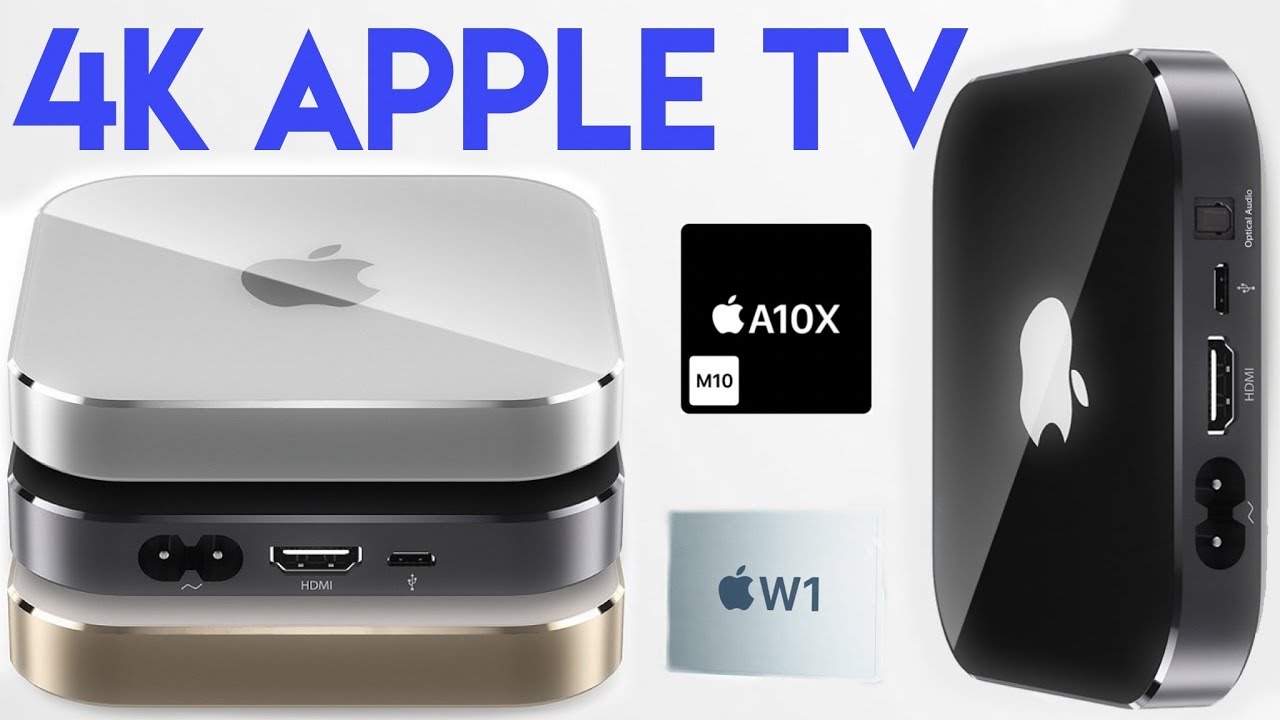 The new Apple TV 4K has 4X the pixels than HD. Enough said about how beautiful those pictures will be.
Apple will also auto-upgrade – at no cost – any movies you've purchased from iTunes in HD. Live sports are coming, too, along with stunning game graphics.
PRICING/DATES: $179/$199; Order 9/15, Ship 9/22.
iPhone 8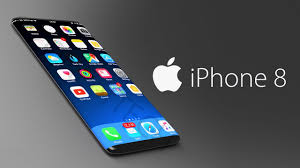 There will be glass on both sides of the new iPhone 8 with Retina HD display. It has a new Bionic chip so it's 70% faster than the iPhone 7. It also has a 12MP camera with features that make it much faster.
Augmented Reality (AR) is here for the first time in a phone. They demo'd a game, The Machine, where the AR and graphics are incredible from such a relatively small device.
Wireless Charging is here using the Qi wireless standard, which will be a welcome feature for all of us.
PRICING/DATES: $6999/$799; Order 9/15, Ship 9/22.
iPhone X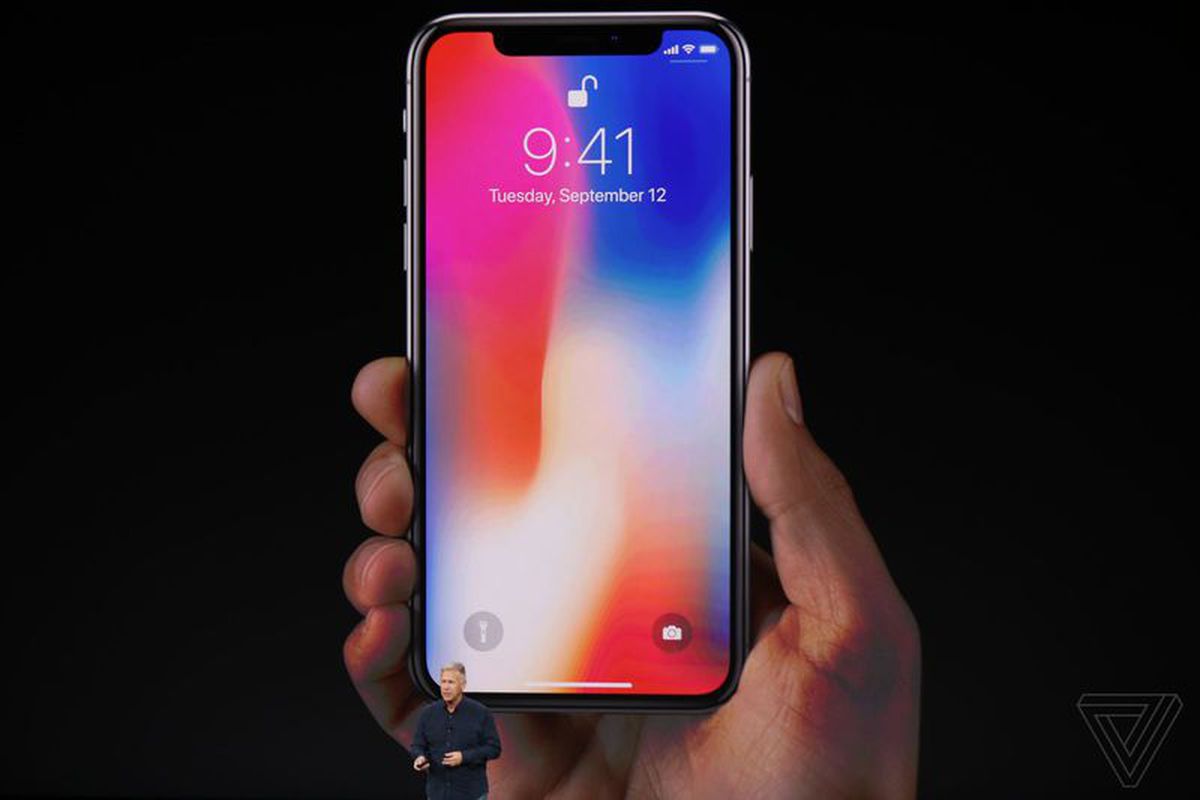 Apple presented the iPhone X as the most advanced phone in the world and as revolutionary as the first iPhone introduced 10 years ago. Seems pretty true when you learn about its underlying technology. (BTW … despite many predictions to the contrary, it is X=10, not X=ecks.)
The most amazing technology revelation to me is that this phone can … wait for it … perform 600 Billion Operations/Second. That is an unfathomable number and how that can happen in a device that small is crazy ridiculously amazing!
The phone is the same physical size as the iPhone 8 Plus but because of the edge-edge glass, the screen will be a little larger, 5.8 diagonally with 2436 x 1125 resolution, giving 458 ppi (pixels per inch) more than ever before.
No Home button. Just swipe up from the bottom and the Home screen appears.
Facial Recognition to be known as Face ID will replace Touch ID and will use 30,000 points on your face to recognize you.
+ Research has shown that with Touch ID, people have about a 1 in 50,000 chance to spoof the security, but with Face ID, that improves to 1 in 1 million.
+ Apple also developed a neural engine that, among other things, can differentiate between your face and a photograph of you. Amazing!
+ It can also differentiate between an artificial mask purporting to be you rather than your own face. Remarkable technology.
+ Animated Emojis – Apple calls them Animojis – will allow you to animate about a dozen emojis with your real-time facial gestures. Both incredible and hilarious.
+ Longer batter life by 2 hours over the iPhone 8 Plus.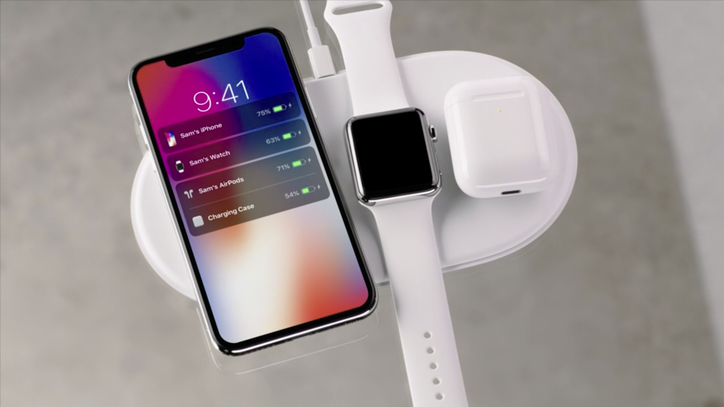 Wireless charging with Apple introducing next year its AirPower platform where you can wirelessly charge your iPhone, Watch and Earbuds at the same time.
PRICING/DATES: $999; Order 10/27, Ship 11/3.


Thinking About a Nap? You're Not the Only One!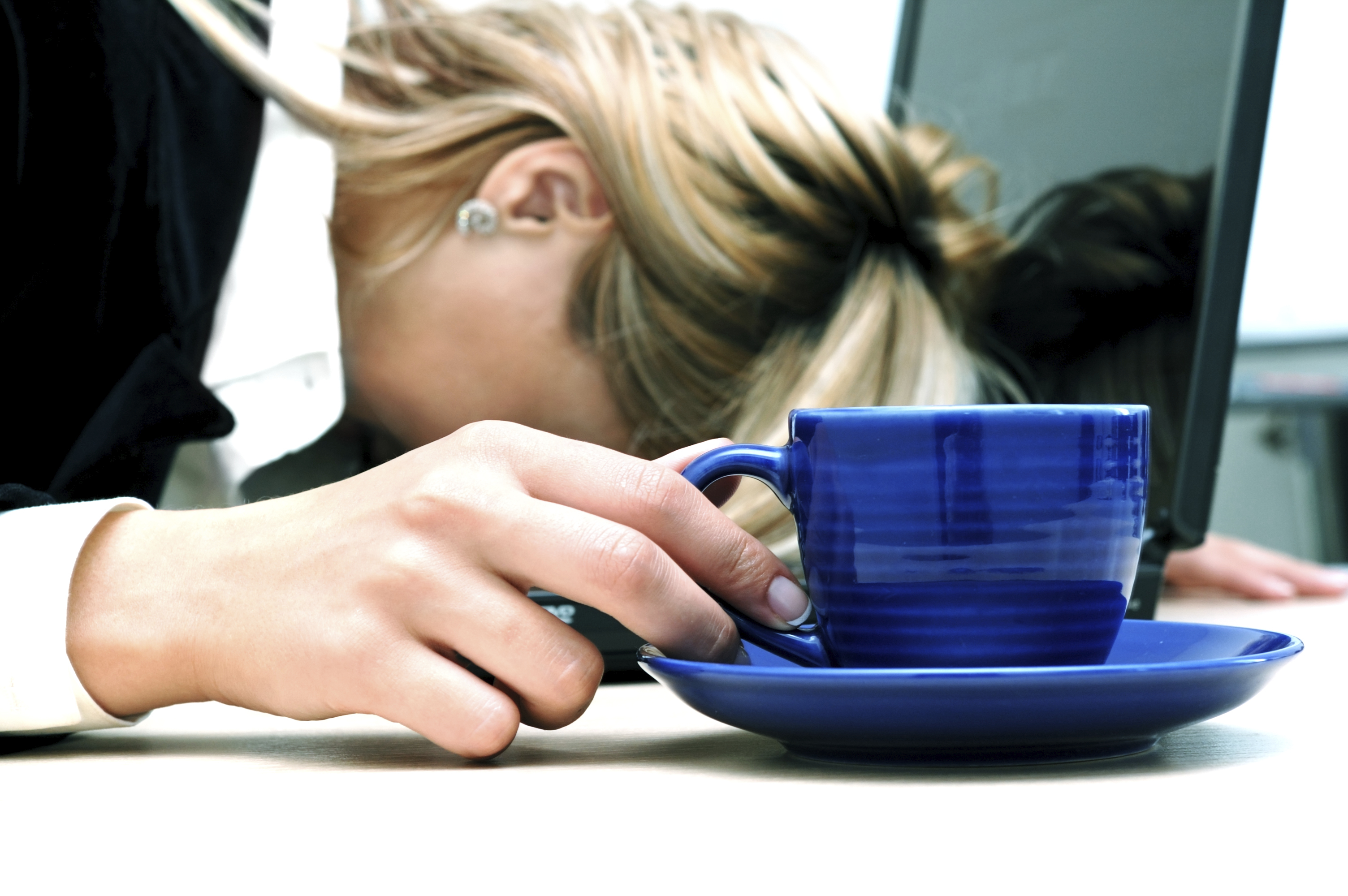 We can finally clear this up: There's a biological reason for the 'afternoon slump' — and it's not what you had for lunch. [Business Insider]
This is not a new problem, as I wrote about the cure in A little sleepy? Start at your desk!, referring to an HBR article celebrating the nap back in 2009.
Turns out we can blame it on the left putamen.

---
Are we facing an Alzheimer's armageddon?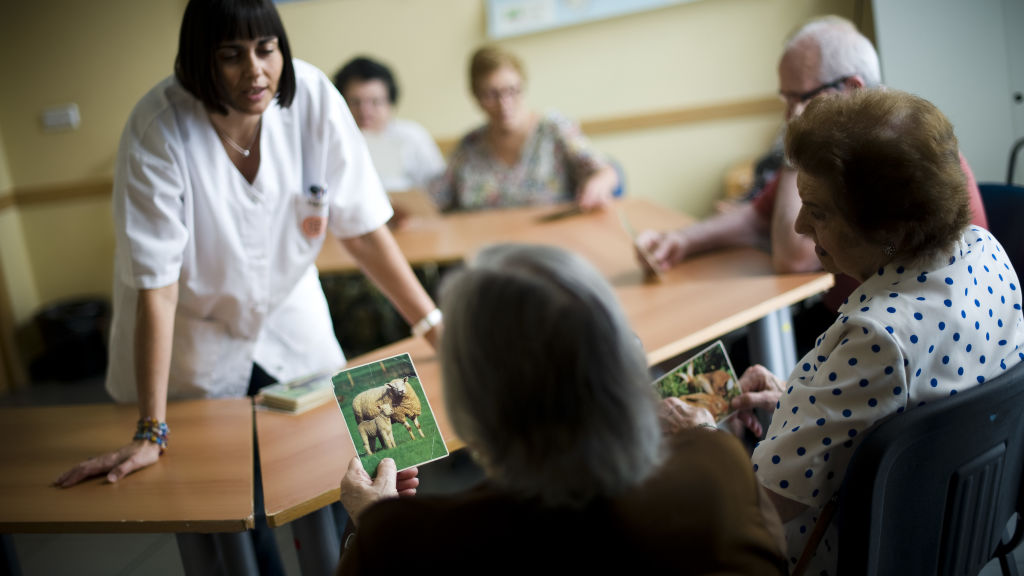 I hope not. The evidence, however, is unclear about how severe this problem will get even though many of us will face this within our families.
Take a look at Are we facing an Alzheimer's armageddon? and share your comments by clicking on the Facebook icon below.

---

NOT SURE IF THIS IS JUST FOR TODDLERS?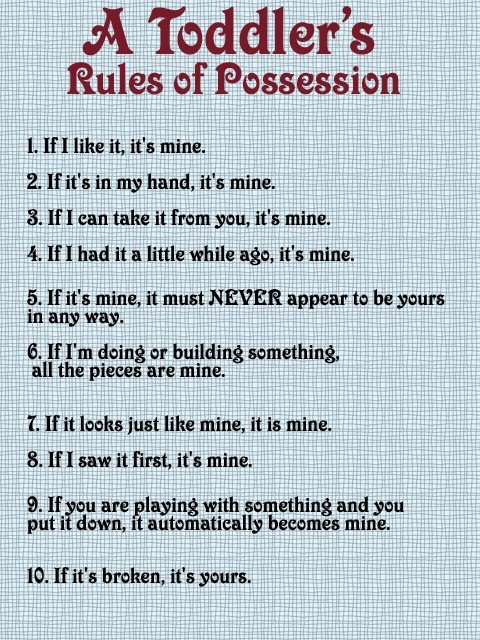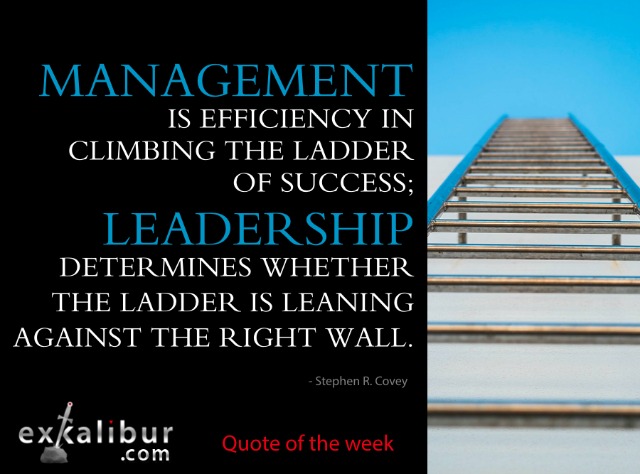 ---

How Our Friendship Survives Our Opposing Politics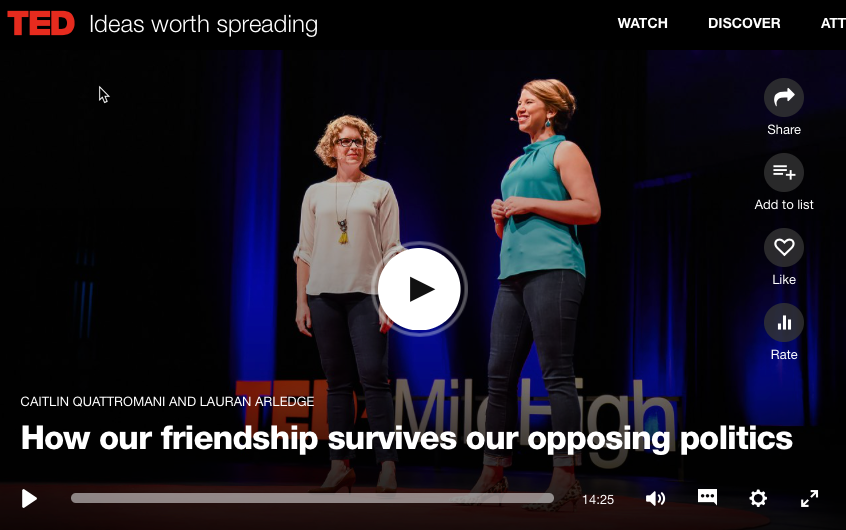 There should be absolutely no doubt that everyone needs this inspiration in some measure.
"Can you still be friends with someone who doesn't vote the same way as you? For Caitlin Quattromani and Lauran Arledge, two best friends who think very differently about politics, the outcome of the 2016 US presidential election could have resulted in hostility and disrespect. Hear about how they chose to engage in dialogue instead – and learn some simple tactics they're using to maintain their bipartisan friendship."

---

Wind River starring Jeremy Renner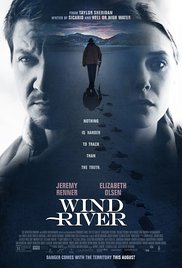 Finally, a few good movies in the theaters.
Wind River is a good one. Might be a tad slow for some, but Renner plays a Fish & Wildlife warden who personifies that phrase, "speak softly but carry a big stick."
It takes place in the harsh winter of a remote Wyoming wilderness on the Wind River Indian reservation.
"A veteran tracker with the Fish and Wildlife Service helps to investigate the murder of a young Native American woman, and uses the case as a means of seeking redemption for an earlier act of irresponsibility which ended in tragedy." imdb


Column of Fire by Ken Follett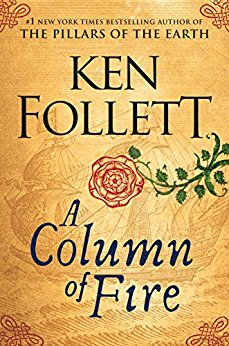 Yeah, I know. I'm usually telling you about a book I've read. (I've got several good ones to share with you in the coming weeks.)
I digress now, however, because Column of Fire by Ken Follett is the long-awaited 3rd book in what Follett calls his Kingsbridge Series.
The first novel, Pillars of the Earth was published in 1989 and has been since then the #1 book I recommend when people ask me for suggestions. If they haven't read it, I tell them to start there.
I've read every one of Follett's books, and for years, walked by Pillars in the bookstore. Every time I read the book jacket and saw that it was about a 15th century stonemason, I figured, how good could that be?
I was dead wrong. It's awesome and I'm pretty sure, even at 1,000pp, it's the only novel I've ever read twice. Not only is it Follett's most popular book by far … and hits the thousand page mark like each of the novels in the series … but virtually everyone to whom I have referred the book wished it was longer.
Ken Follett's web site is rich with background material, writing advice and a lot more. If you haven't read any books in this series, start with Pillars of the Earth … and yes, you'll be thanking me more than once!