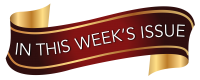 I hope you enjoy the updated, user-friendly format and Table of Contents
Click any title in this new Table of Contents to take you directly to that section.
You can also click the logos along the right side to return to the Table of Contents.
It won't be long before most companies begin to witness a slowdown in the implementation of their 2022 plan. Already? Yup … and here's a few things you can tackle to avoid that.
Maybe the answer to success in 2022 is super simple. What do you think of this idea?
It's not too late to choose your Single Word of the Year. Intel, one of the principal architects of the personal computer industry, chose a word that was one of my finalists.
Amazon has grown to a $400 Billion behemoth, but not by accident. Here's a simple piece of advice that you can't overemphasize.
You'll find a little humor here … and a little more scattered about.
Each week, we'll ask a question to get your best idea on a particular topic. The following week we'll share your best tips.
Finally, I've started my review of Distraction TV, sharing the best binged TV programs I found to fill in during our COVID hibernation in 2021.
There's a big difference between Managing People and Leading People. Here's an idea that will help you … help everyone … overcome this limitation.
Who is your favorite team? The Outlaws? The Rattlers? Never heard of 'em? You will soon.
Anything's possible in this category … but a hotel that encourages disrobing?
It's not much fun to think about the time when we're no longer walking these shores, but here's one thing you should consider before you die.
Every January, the Consumer Electronics Show teases some of the revolutionary and innovative products coming from the world of consumer electronics. Here are a few gems.
Ken Follett is a master storyteller with more than 160 million books sold. His latest thriller is a sobering novel of what could realistically bring the world to the brink of war.



Sword Tips is continuing to evolve to bring you the most valuable content relating to Leadership and Life across a wide spectrum of the workplace, culture, the arts and more.
This week, we've refined our new Table of Contents which I hope will enrich your reading experience and make Sword Tips easy to navigate. Click the new "Return to the Table of Contents" icons along the right side to get back there.
Let me know what you think by adding your thoughts in the comment section at the end of the newsletter.




Does your 2022 Plan have some of the same content as last year?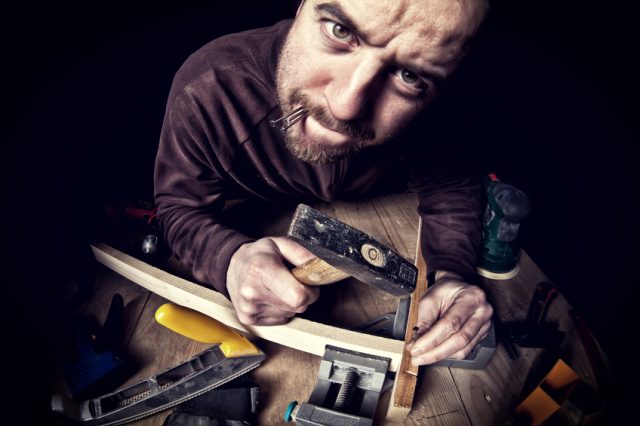 Are you still trying to cobble together a plan to finally implement your strategy this year?
It doesn't take long for the inevitable slowdown in strategy execution to rear its ugly head, does it?
Some of the initiatives might be retreads which didn't get implemented in the past … some of them might not be as compelling … some of them have worn everyone out and they're cheering for them to just go away.
We still get to ask this question:
If the execution of a company's plans is an avowed priority, critical to the success of both the CEO and the business, why aren't CEOs spending enough time on it to make it successful?
How is it that a subject among the top three goals of most CEOs is the very one where the CEO has the least amount of success?
Is this simply a conundrum tucked inside a mystery hidden in an enigma … or can we sort out some of this ambiguity?

Get back on track by tackling these issues.





Start 2022 by Accepting Who You Are!
New Year's resolutions may contain a few worthy goals, but this is an alternate view or at least a good way to start: Accept yourself as you are and then you can change.
Becoming a leader is synonymous with becoming yourself. It is precisely that simple and it is also that difficult.
Be yourself Everyone else is taken.
Here's another great choice for YOUR Single Word for 2022.
I hope you've done that, and if not, you can find a step-by-step approach in What Word Will Fuel Your 2022 Success?, where you'll also learn about my choice for 2022.
Another word that was a finalist for me was taken from the book, Great by Choice by Jim Collins and Morten T. Hansen
---
A quarter of a century after Intel's success with their 1103 chip, they rearticulated their core values. It would seem reasonable after that breakthrough success, they would have chosen innovation or creativity as the #1 core value atop the list?
Nope.
The chose DISCIPLINE and touted the mantra, "Intel Delivers".
"It was our ability to deliver the parts that swung the balance in our favor," said Robert Noyce of Intel's early success. Intel obsessed over manufacturing, delivery, and scale. "We want to do one good job on engineering," continued Noyce, "and sell it over and over again." [Great by Choice]
Let me share with you a bit more about the founders vision for Intel and their famous maxim, Moore's Law:
Intel's founders believed that innovation without discipline leads to disaster. "This business lives on the brink of disaster," said Gordon Moore in 1973, referring to the tendency of overeager technologists to overpromise what they can deliver and then fail to come through with enough reliable chips at affordable cost. Indeed, the original statement of Moore's Law, written by Moore in 1965, focused not just on doubling the complexity of integrated circuits per year (the innovation element) but also doing so at minimum cost. Adhering to Moore's Law was a discipline game, a scale game, a systems game, not just an innovation game. [Great by Choice]
Discipline is the driver of much of our success:
What drives you to complete a project you wish wasn't yours?
What gets you to the gym when you'd rather relax with a cold one?
Why don't you eat that last donut calling your name?
I could go on, but I'm sure you see how discipline is such an important variable in your success.
It's a powerful word you might consider to fuel your 2022 success.




Who are you taking care of?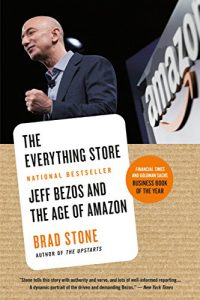 "But don't be worried about our competitors because they're never going to send us any money anyway.
Let's be worried about our customers and stay heads-down focused."
This Week's Question
There are lots of ideas around about how to retain employees. What's the best idea you've seen that works?
Let me know in the comments what you'd keep and we'll summarize some of those thoughts next week, no names used of course.




Great TV from 2021 and beyond ….
During the pandemic, all of us may have set a record for Diversion TV as we hunkered down at home and stayed off the streets. We played a similar tune at our house, but in the process uncovered some gems you might enjoy.
Fair warning that with rare exception (Curb Your Enthusiasm, and Seinfeld, of course), my tastes run to dramas rather than sitcoms. This week I'm covering the first half-dozen of the "Ongoing Series" I enjoyed most. (No, I didn't watch all these episodes in 2021, but continued to watch many of them which started previously.)
In the next few weeks, I'll complete that list and cover my "Limited Series" candidates followed by a confession of the "Grittiest Series" I watched (assuming I don't chicken out about admitting to watching them?🤪)
As result of the ongoing pandemic, there are other great series that I enjoy, but they didn't appear in 2021 although they're expected back in 2022. That would include shows like Ozark and Perry Mason (the new version). There were also some good shows with strong women leads, like Tommy (Edie Falco) and Rebel, inspired by the life of Erin Brockovich (Katey Segal), but they didn't get renewed.
I'll add 6 additional series next week that are also favorites, but I'll start with these half-dozen programs which may be considered a little more "mainstream".
These will give you some great binge opportunities, with 319 Episodes in total … so far. That's 284 hours (all are one hour dramas except for the 30 minute episodes of Curb Your Enthusiasm.) Yup, that's about 35 days of TV watching 8 hours a day.
Let me know when you've finished.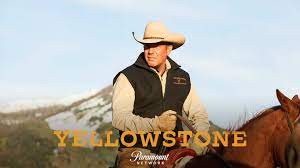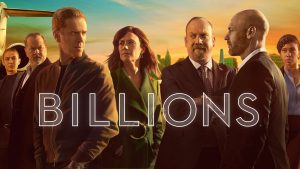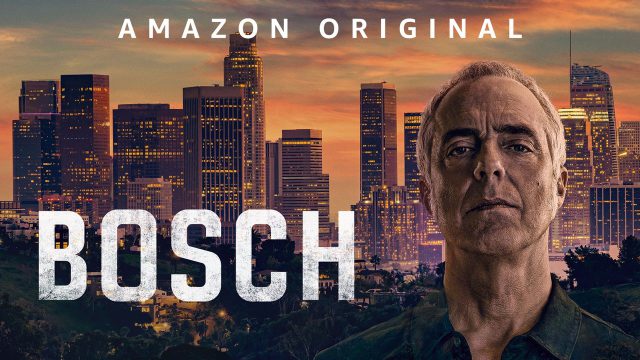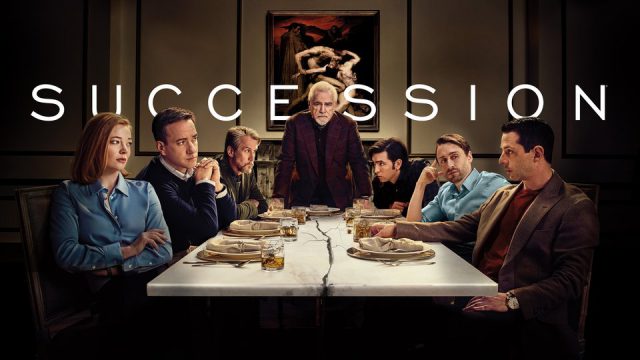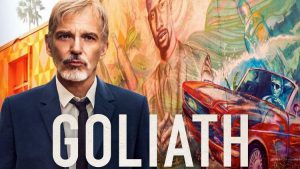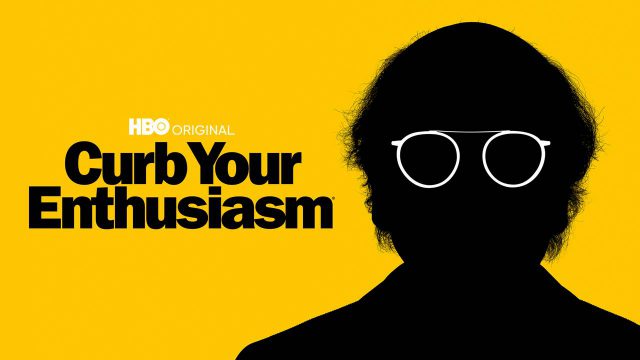 Yellowstone (Paramount+): 4 Seasons, 40 Episodes … but never enough.). Renewed.
Yellowstone stars Oscar and Emmy winner Kevin Costner as John Dutton, the patriarch of a powerful, complicated family of ranchers. Rip, the ranch boss played by Cole Hauser, is as tough as they come, but Dutton's daughter played by Kelly Reilly, is one badass woman you don't want to cross.
Dutton is a sixth-generation homesteader and devoted father and controls the largest contiguous ranch in the United States. He operates in a corrupt world where politicians are compromised by influential oil and lumber corporations and land grabs make developers billions. Amid shifting alliances, unsolved murders, open wounds, and hard-earned respect, Dutton's property is in constant conflict with those it borders — an expanding town, an Indian reservation, and America's first national park.
Some have referred to Yellowstone as "Godfather on a Ranch". Kinda ….
If you love Yellowstone, or don't yet, you'll enjoy this article, How did Taylor Sheridan spin Yellowstone into America's top-rated drama?
Billions (Showtime): 5 Seasons, 60 Episodes. Renewed.
Billions stars Damien Lewis (Homeland), Paul Giamatti (Sideways), and Maggie Siff (Sons of Anarchy)
The series tells the story of hedge fund manager Bobby Axelrod (Damian Lewis), as he accumulates wealth and power in the world of high finance. Axelrod's aggressive tactics to secure high returns frequently cross over into the illegal—acts that United States Attorney Chuck Rhoades (Paul Giamatti) attempts to prosecute.
Some of the scenes and antics are outrageous and hilarious, with crisp dialogue and a non- stop storyline. Great fun.
Bosch (Amazon Prime): 7 Seasons, 68 Episodes. Finished.
Bosch starring Titus Welliver in the title role. The series has ended, but a "Bosch: Legacy" spinoff is coming this year.
I've always been a Michael Connelly fan, and met him at a book conference long ago. His Harry Bosch character is the central figure in 23 novels in that eponymous series, starting with The Black Echo in 1992. Connelly has written 36 novels and sold more than 80 million books, and has created a timeless character with a simple mantra:
"Everyone counts or no one counts."
Succession (HBO): 3 Seasons, 29 Episodes; Renewed.
Succession (HBO) stars Brian Cox as the patriarch of totally dysfunctional family. 3 Seasons, 29 Episodes; Renewed.
Doubtless, you've heard of this series. It's telling that so many refer to it as a comedy when it seems more like a drama, but with some of the crazy antics, crisp dialogue and wacky family members, it's not easy to characterize.
The series centers on the Roy family, owners of Waystar RoyCo, a global media and entertainment conglomerate, who are fighting for control of the company amid uncertainty about the health of the family's patriarch, Logan Roy (Brian Cox).
You'll get a kick out of it … but you may find yourself yelling at a few of the idiot characters and wishing you could reach out and crack a few of them across the head.
Goliath (Amazon Prime): 4 Seasons, 32 Episodes. Ended.
Goliath (Amazon Prime) stars Billy Bob Thornton as a formerly powerful lawyer who now spends more time in the bar than at the bar.
I really like this series. Thornton is pretty laid back but don't worry. He gets the chance to redeem himself when he takes his ragtag team into battle.
Curb Your Enthusiasm (HBO): 11 Seasons, 110 Episodes. Future Uncertain.
Curb Your Enthusiasm is the only comedy on the list starring Larry David of Seinfeld fame, as who else, Larry David.
They don't get any grumpier or neurotic … or funnier … as Larry David blitzes his way through everyday events that raise his hackles at every turn.
Steve Jobs: A Brilliant Presenter
One of the books I want every leader to read … and it was always on the agenda for the leadership groups I've led over the last decade … is The Presentation Secrets of Steve Jobs by Carmine Gallo. If you make presentations of any kind, you need to read it.
In the meantime, here's the essence of Steve Jobs' presentation brilliance:
"On October 23, 2001, Jobs could have said, "Today we're introducing a new, ultraportable MP3 player with a 6.5-ounce design and a 5 GB hard drive, complete with Apple's legendary ease of use." Of course, Jobs did not say it quite that way.
He simply said, "iPod. One thousand songs in your pocket."
How' bout them Bulls. No, not them ….






Tired of mainstream sports … or need something between football and baseball? We'll, here's your chance to saddle up alongside a few billionaires and join in as the Professional Bull Riders become a team sport. You can cheer for the Outlaws, the Rattlers and many more. Thanks, Yellowstone.




As you know, the pandemic has transformed the office, er, non-office attire to be closer to loungewear than business casual. But if you're worn out from having to get dressed at all, you can check into this hotel where clothing is optional and disrobing is highly encouraged.
The role of social media has come under increased scrutiny lately over its effect on children and the rise of cyber bullying. The latest evolution is the creation of anonymous Instagram accounts to spread rumors, gossip and mockery to make fun of kids' clothes or hair. Parents and educators are at odds over who's responsible to control this behavior.
You might to turn on this feature before you die.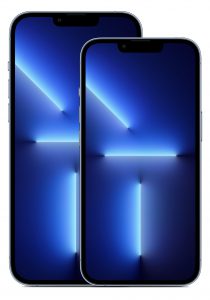 A lot of folks have wondered what will happen to our "digital content" when we die? Who will have access to it? Will important information be accessible? For many, it's all about reserving a record of your photos videos of more where you've shared your life stories. B
In iOS 15.2, a Legacy Contact capability was added. Unless you expect to dodge a meeting with The Grim Reaper, you might want to provide access to a limited number of people after that day arrives.
Facebook & Google already offer a similar setting. WSJ.
There are a few issues and limitations you should know about:
Your legacy contact will be able to access most of what is in your iCloud account, including photos, email, contacts and more. Apple has provided this complete list.
Your legacy contact will either have access or not. So far, Apple has not provided any way to set limitations, but I expect they will in the near future. (Unlike Google which will allow you to specify exactly what you want to share.)
You will be issued an access key you can share with your specified legacy contacts via messages and contact as I was 15.2 or later, the key will be stored in an encrypted location on their device.
When you die, they will go to https://digital-legacy.apple.com and submit a death certificate that Apple and their legal team, will review. If all is well, your legacy contact will receive a link to login to access the data.
Don't worry. Your contacts won't be able to send emails or messages, but the account can still receive messages.
The Consumer Electronic Show. Some cool stuff!
There are countless articles you can easily find about the Consumer Electronics Show held in Las Vegas last week. It's annual celebration of the vision and imaginations in the consumer products space, often with mind-boggling variety and innovation.
There's a lot more but we'd be here all day if I didn't stop. These are some of my favorites, but you'll find more here, here and here.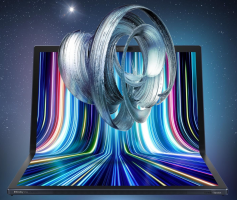 The ASUS Zenbook 17 Fold OLED laptop is not the PC laptop for me (I'm a charter member of the Apple universe since 1984), but it's the first laptop of significant size that FOLDS and can be used as a touchscreen laptop, tablet, PC monitor or giant e-reader. When folded in half, it turns into a 12.5-inch clamshell notebook that's easier to tote around
The BMW iX Flow featuring E Ink is my favorite. Who would have thought that thanks to electrophoretic technology, a car could be painted with a surface color that can be changed by the driver to suit their mood? Incredible.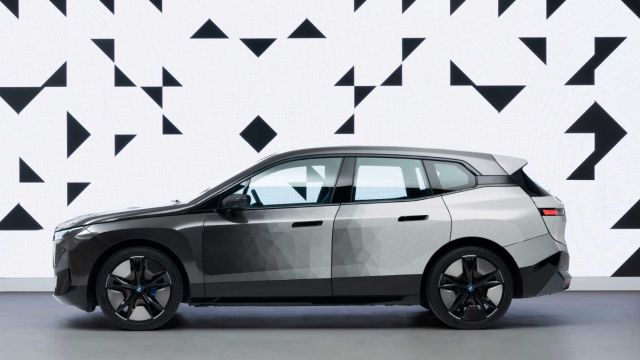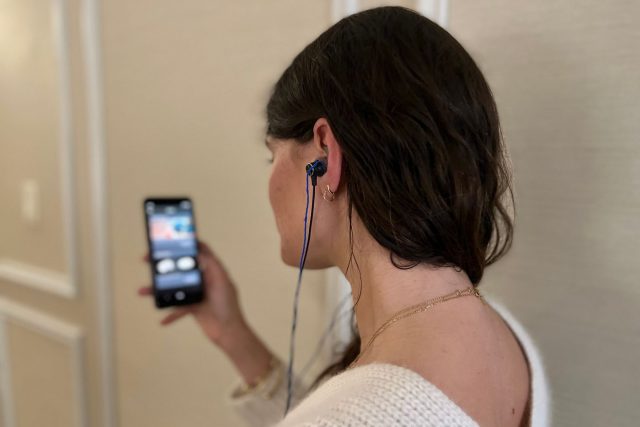 I can't quite comprehend the Wisear Mind-Controlled Earbuds, but they basically enable people to "to finally get seamless, voiceless & touchless control of their devices". Tiny electrodes in the buds record your brain and facial activity, then AI transforms the signals into controls. Say that again?
Imagine 3D floating images you can touch. The Imuzak 3-D Steering-Wheel Display claims, in short:
"The company has developed a display system that lets driver warnings pop up from the steering wheel and float in midair, no funky eyewear required. Car makers would embed a 2.8-inch screen in the steering wheel, with Imuzak's microlens sitting above it, creating the holographic illusion. If the lens comes with a sensor, you can also "touch" the popup visual."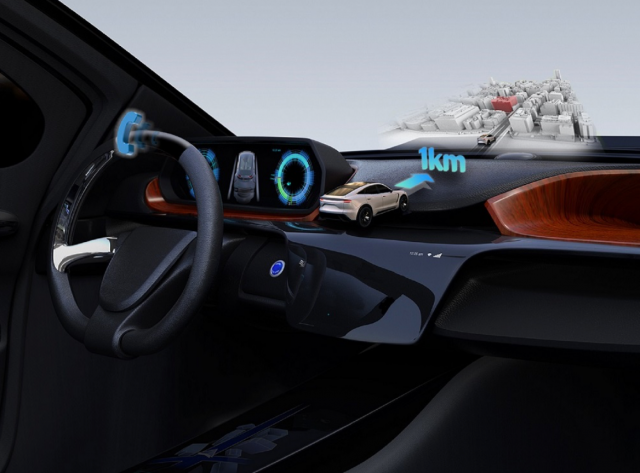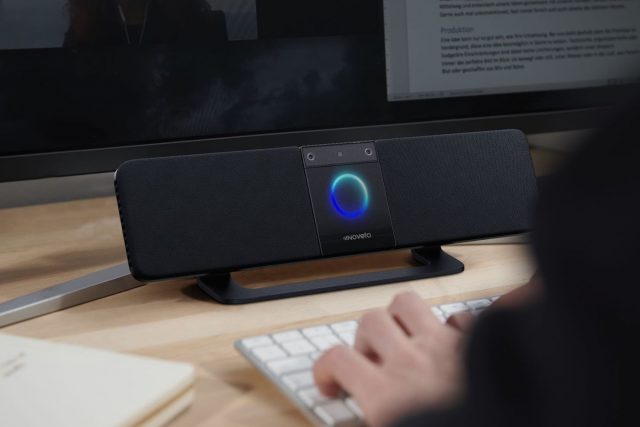 Then there's the Noveto N1 Invisible Headphones, which "lookslike a soundbar and pairs with your computer or smartphone via Bluetooth, but it beams audio to your ears 'silently through the air.' The result: You don't have to wear bulky headsets during video calls or while listening to music."
In the autonomous vehicle department, it seems like the John Deere Fully Autonomous Tractor is a pretty safe way to start. Farmers will be able to control and monitor the tractor through a smartphone app when the technology rolls out later this year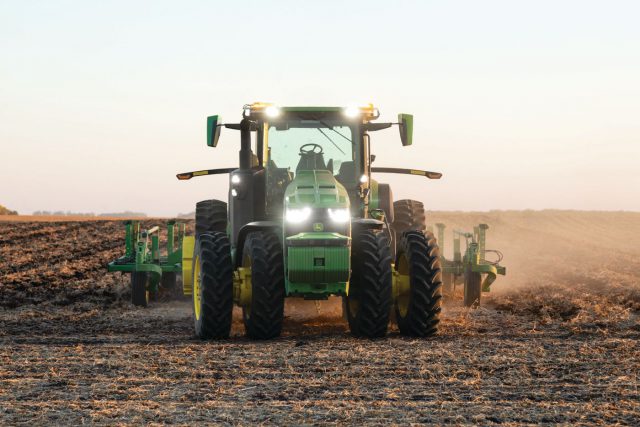 "Never". The latest novel from Ken Follett
Ken Follett must be writing 24/7 or he's got some kind of an army at his beck and call.
I don't know of another author who's written more novels, each in neighborhood of 1,000 pages … but I e read them all.
The Evening and the Morning = 936 pages
Kingsbridge Series

Pillars of the Earth = 943 pages
World Without End = 1,130 pages
Column of Fire = 928 pages
If you've never read any of his novels, Pillars of the Earth is his most popular and the first novel I typically recommend to anyone looking for a novel to read. Close to 30 million copies of his historical masterpiece have been sold.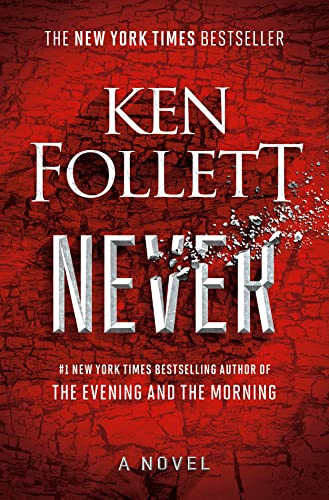 So, it's no surprise that his latest thriller, Never, is beefy, although only a meager 816 pages.
"A compelling story, and only too realistic." —Lawrence H. Summers, former U.S. Treasury Secretary" Every catastrophe begins with a little problem that doesn't get fixed." So says Pauline Green, president of the United States, in Follett's nerve-racking drama of international tension.A shrinking oasis in the Sahara Desert; a stolen US Army drone; an uninhabited Japanese island; and one country's secret stash of deadly chemical poisons: all these play roles in a relentlessly escalating crisis.Struggling to prevent the outbreak of world war are a young woman intelligence officer; a spy working undercover with jihadists; a brilliant Chinese spymaster; and Pauline herself, beleaguered by a populist rival for the next president election.Never is an extraordinary novel, full of heroines and villains, false prophets and elite warriors, jaded politicians and opportunistic revolutionaries. It brims with cautionary wisdom for our times, and delivers a visceral, heart-pounding read that transports readers to the brink of the unimaginable. [Amazon]
Follett is a great storyteller, with compelling characters and scenes set worlds apart, in what I think of as the Robert Ludlum tradition. When you think about the witch's brew of geopolitical conflicts in Southeast Asia, this novel paints a vivid picture of how the world could be drawn into a war no one wants.



Make it a Great Week. Don't Stop Leading!