Good morning,
Welcome to Sword Tips, the Exkalibur Newsletter for April 21, 2022. I'm glad you're here.
A 14- Day Free Trial Subscription & All Access Pass
If you are already a subscriber as a member of the Exkalibur Community, keep in mind you'll need to subscribe specifically to the Sword Tips Newsletter to take advantage of the 14-Day Free Trial. It includes a All Access Pass to read the full articles published on Sword Tips as well as the more than 1,000 articles in the Exkalibur database.
When the 14-Day Free Trial ends, you will have the option to extend your subscription for the minimum of $10/month or purchase an annual plan at $100/year which includes two free months. (It's the price of a couple of lattes a month.) You're also invited to subscribe at a higher level if you find Sword Tips particularly valuable for you. An additional 15% of subscription revenue above the standard level will also be donated to the Breast Cancer Research Foundation.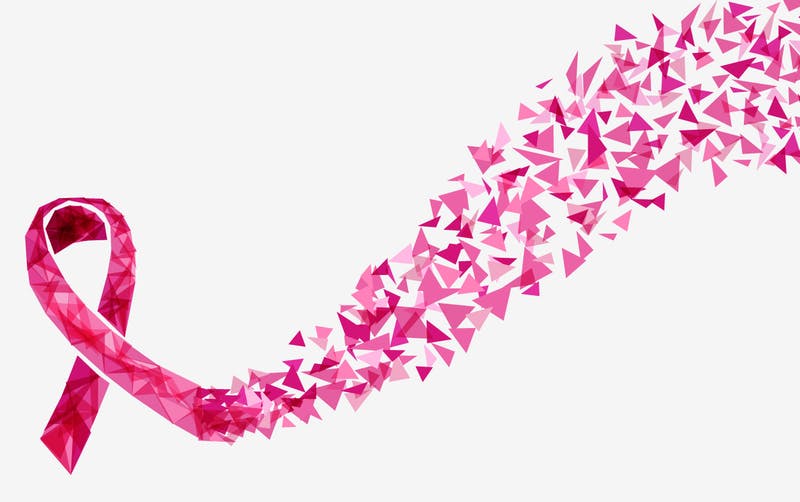 We will be donating 10% of all subscription revenue to the Breast Cancer Research Foundation and related charities.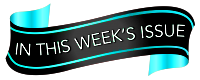 What's the Future of the Organization?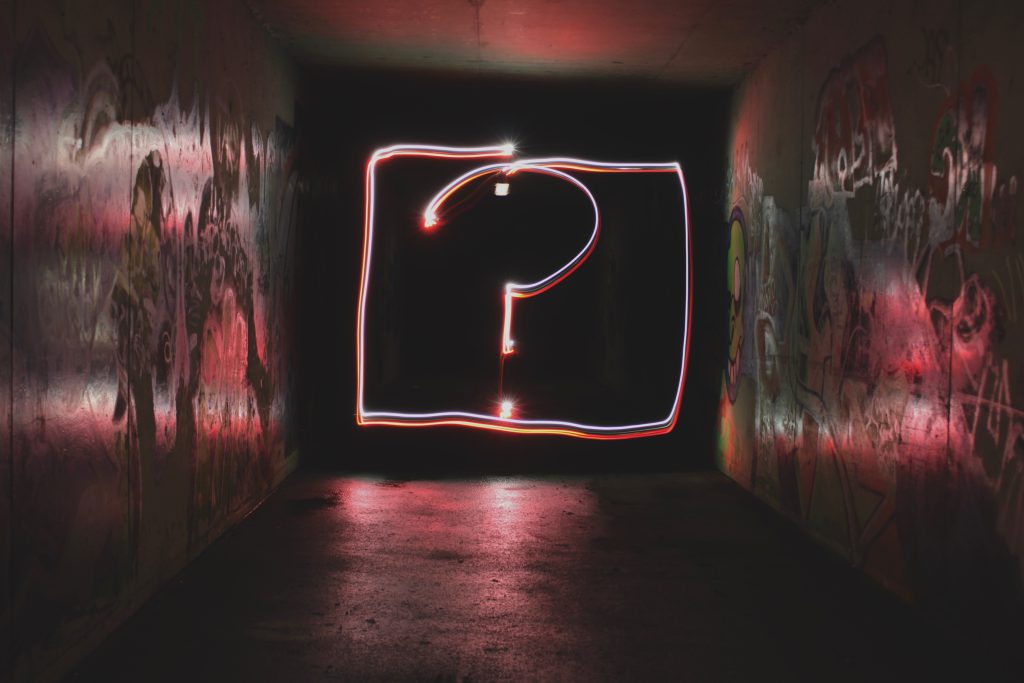 That's a bold question to ask, isn't it?
In my lifetime … and it's longer than most … I'm not sure I've seen a changing landscape like the one we're seeing today. Sure, we've been through rampant inflation, recessions and stock market collapses, and while they were painful, they were temporary and we eventually righted the ship.
Read my essay, What's the Future of the Organization?, to learn more. You'll also find several quotes that speak to the workplace challenges facing leaders today.
You should consider the insights of leaders like Andy Grove, (former CEO of Intel), Muhtar Kent (former CEO of Coca-Cola) and business insider and author, Jim Collins in a related article, If You're Not Paranoid, You're Not Paying Attention.
Slack is still trying to figure this out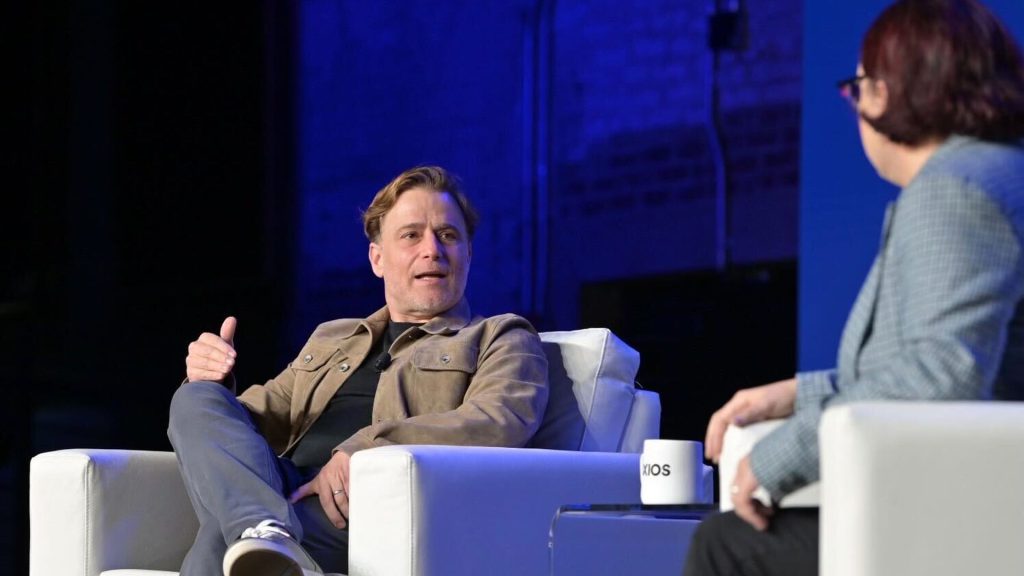 Slack is a proprietary business communication platform developed by American software company Slack Technologies and now owned by Salesforce. It was launched in August, 2013. The company went public in June, 2019, with a market value of $19.5 billion. It was sold to Salesforce in January, 2021 for a value of approximately $27.7 billion. They have more than 2,600 employees with more than 12 million active daily users.
I have been an active user since the beginning, and given their original mission to eliminate email as a method of communicating within an organization, and then with outside organizations, they've experienced tremendous success.
In Even Slack's CEO is still trying to figure out hybrid work, CEO Stewart Butterfield finds that managing the "post-COVID world of hybrid work is just as tricky to master as anyone else." Currently, Slack is focuses on "asynchronous" tools to help manage the places and times people are working across the globe.
In short, he concludes that we're just beginning to figure this out and that we probably only have 10% of the tools we need.
Almost Half of Workers are looking for a new job
Don't Focus on Winning? What? Say that again?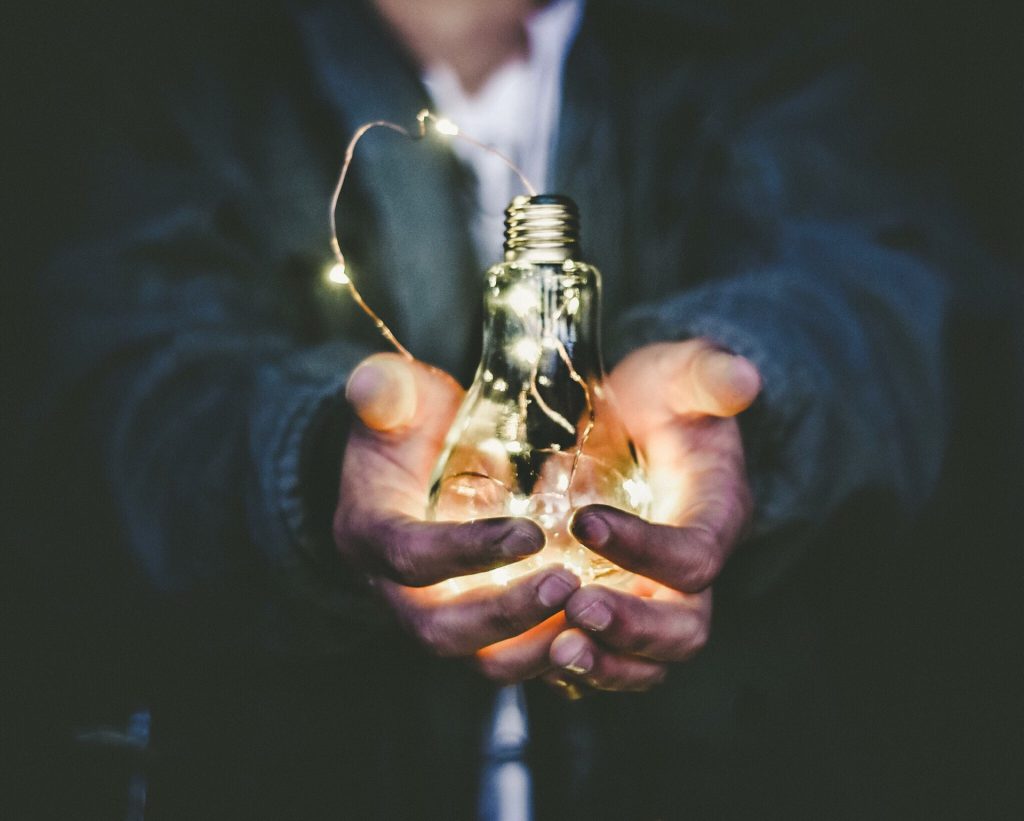 Wait a minute? Aren't we supposed to focus on winning? Going for Victory and all that?
Maybe, but let's think about that for a minute.
Should winning really be your primary objective … with all of the uncontrollable factors that can get in the way … or should you seek the outcome that flows from a proven set of processes … relentlessly repeated … with the conviction that it's your best chance for success … and victory?
Isn't Winning the Ultimate Objective?
There's a famous football coach, who at the age of 47 was the Head Coach at Michigan State. As legend tells it, with a record of 4–4, they were headed to Columbus, Ohio to play Ohio State, then #1 in the country. Recalling the tough lessons learned from his father, he decided to try something different.
Here's what he told his players:
They went on to defeat Ohio State, 28–14, and the legend of The Process grew from there.
You can read my full essay, Don't Focus on Winning? What? Say that again?, to learn more about the process and my #1 recommendation to improve your productivity.
Free All-Access Trial for 14 Days
We are thrilled to offer VIP access to our leadership newsletter for 14 days. No risk. No obligation. SIGN UP HERE.
Already Have an account? [memberful_sign_in_link]
LOG IN

[/memberful_sign_in_link] to your account here.
Who do you wish you didn't have on your team?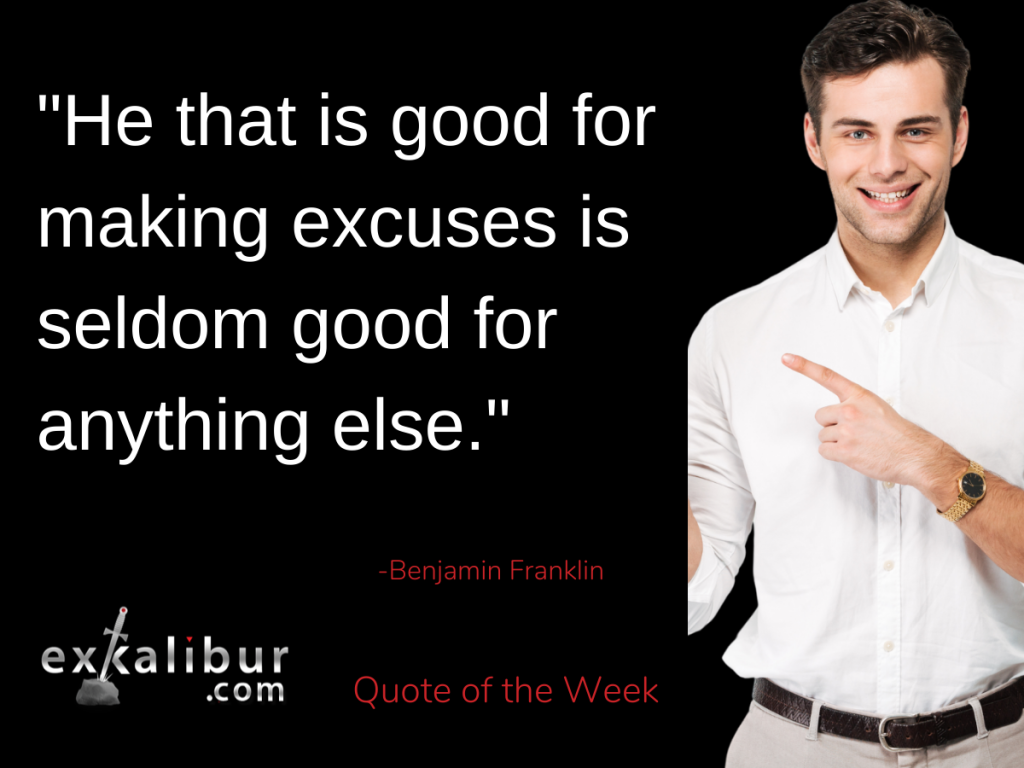 I don't know of a single leader among the hundreds I've coached over the last few decades who wouldn't nod their head and say something like, "Yup. That's about right." when they see this quote from the book, The 4 Disciplines of Execution:
Elon Musk: Always in the news these days ....
Elon Musk has been in the news constantly over the last few weeks. Most of it results from his purchase of Twitter stock … then Twitter's invitation for him to join their board … his decision to decline … his offer to buy all of Twitter … and then Twitter's poison pill … and so it goes.
He's also been in the news recently as the world's richest man. (See the following piece.)
Recently, he spent over an hour with Chris Anderson, the head of TED, in an unedited conversation shown in the video below (54m) where Musk discusses everything, including "the recent news around his bid to purchase Twitter and gets honest about the biggest regret of his career, how his brain works, the future he envisions for the world and a lot more."
The World's Billionaires List: The Richest in 2022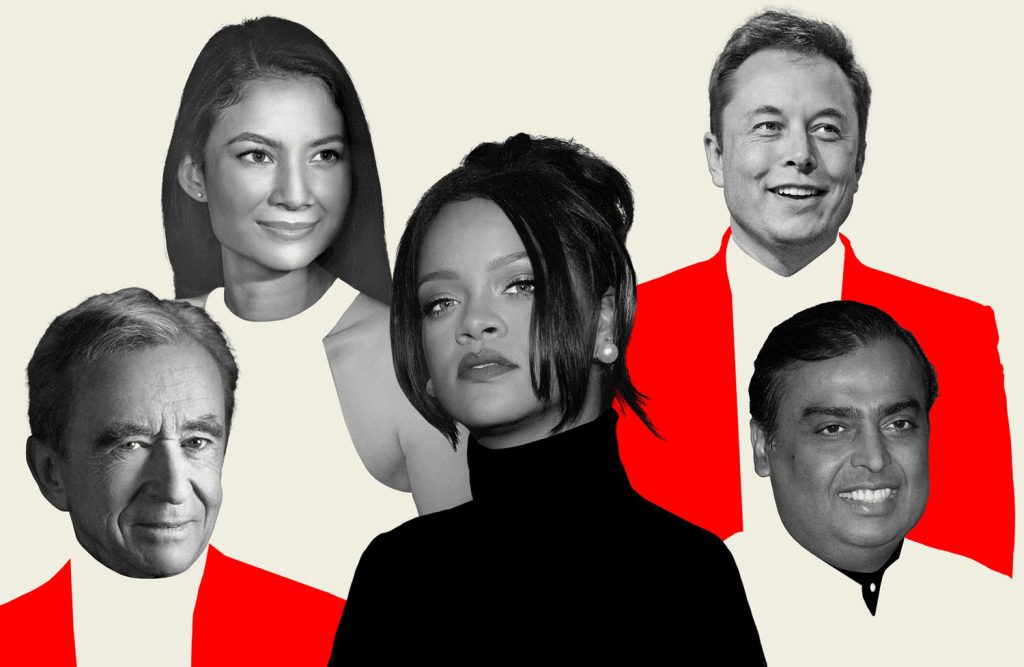 Forbes recently published its 36th annual World's Billionaires List for 2022. Here are a few of the highlights:
There are 2,668 billionaires, 87 fewer than a year ago.
They're worth a collective … wait for it … $12.7 TRILLION, $400 billion less than in 2021.🥲
There are 87 less billionaires in China owing to China's crackdown on tech companies.
America still leads the world with 735 billionaires worth a collective $4.7 trillion.
The good news is that there are 34 fewer billionaires in Russia following Putin's invasion of Ukraine.
You can find all the details here.
Speaking of making a ton of money ...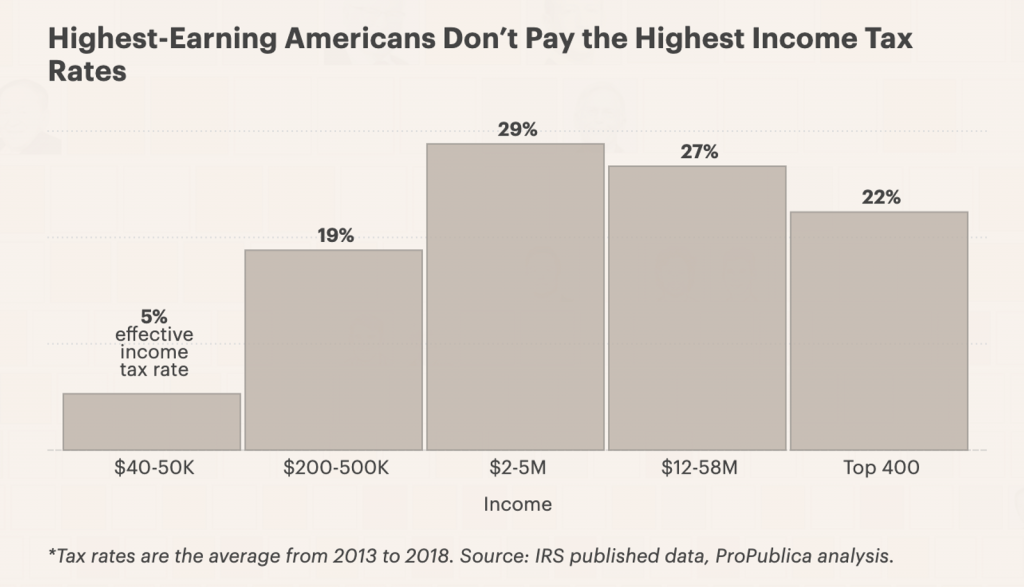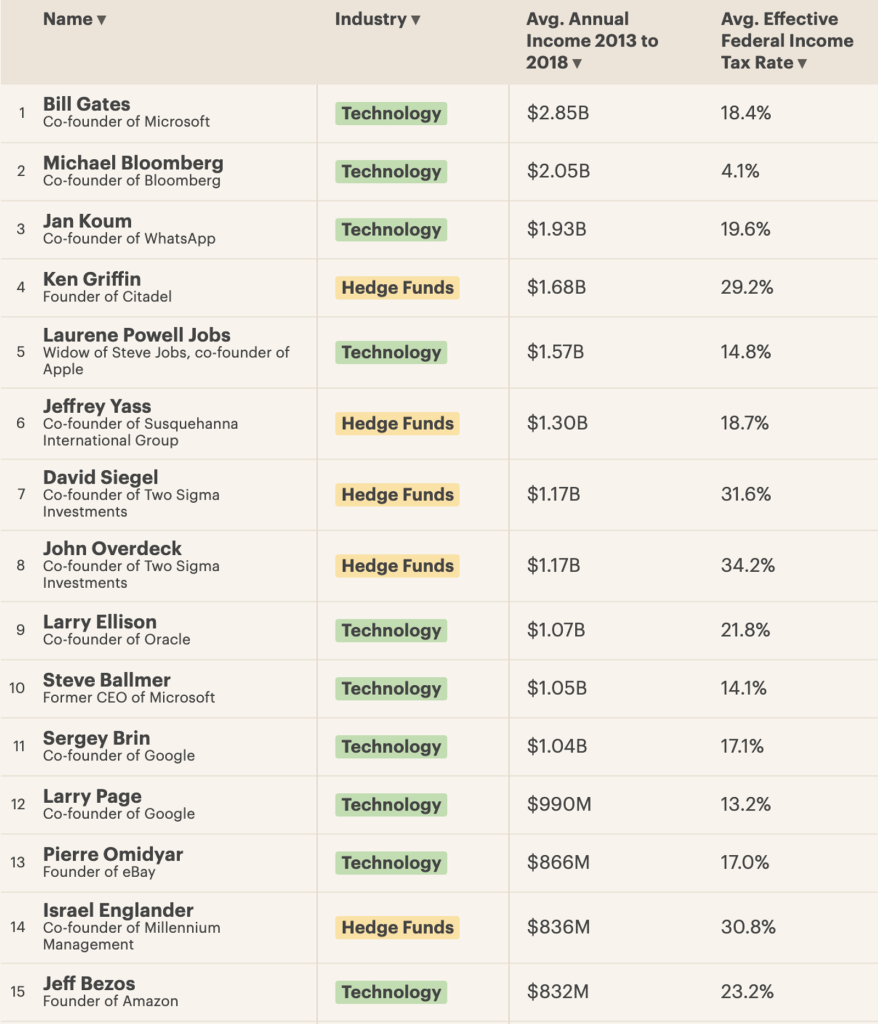 The 75th Anniversary of Jackie Robinson's MLB Debut​
It was great to see Major League Baseball celebrate the 75th anniversary of Jackie Robinson's debut with the Brooklyn Dodgers. Every player on every team wore Robinson's #42 on there jersey. You can learn more about the celebration here.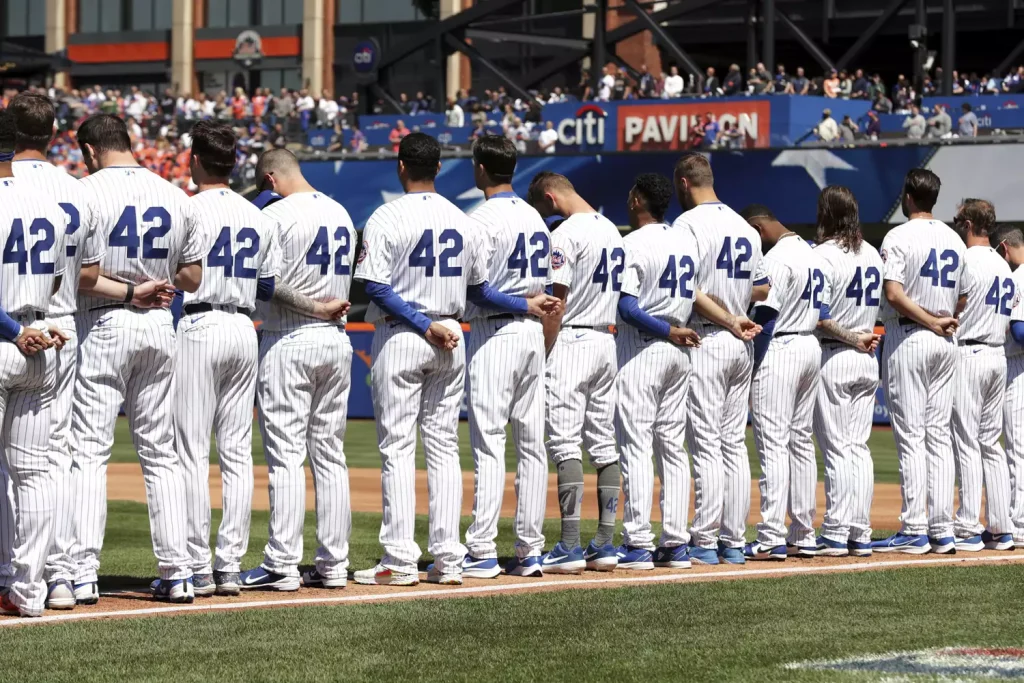 The NBA Playoffs are here​
The NBA Playoffs continue this weekend. As usual, they're surrounded by early days of the MLB baseball season. We're partial to the Golden State Warriors around here, and if they're healthy, they could go all the way. So far, they're 2-0 against the Denver Nuggets. Go Warriors!
Maybe I should have been a Quarterback?​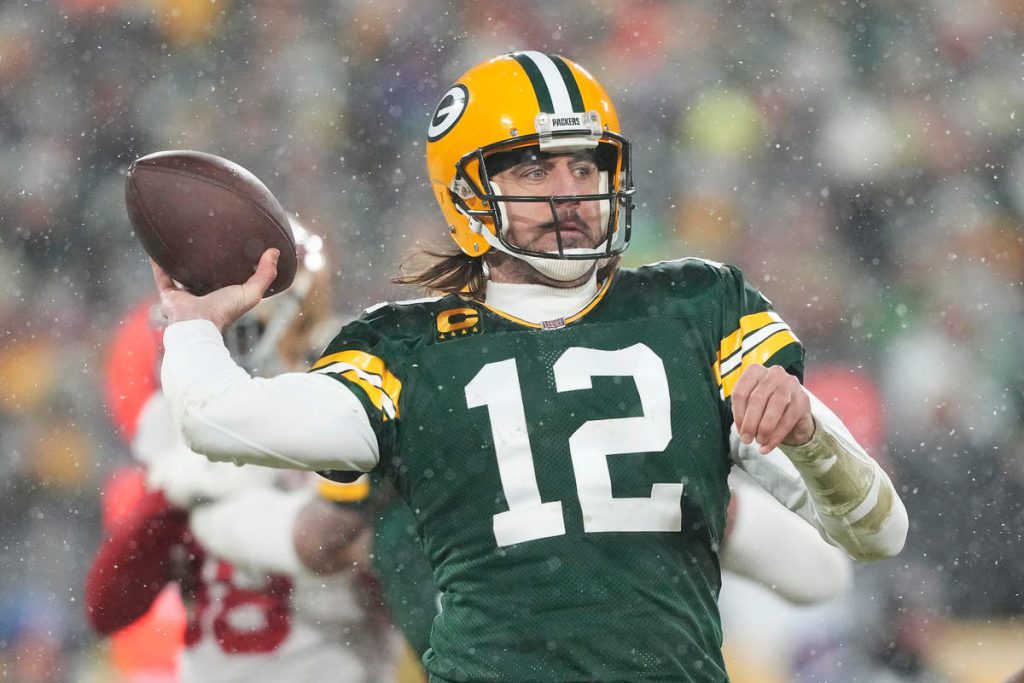 Of course, there are many who are aghast at the salaries of professional athletes, and yes, when you compare them to teachers or nurses, it's a sad commentary on modern life. Yet, we're the ones who enable it by our love for sports and our consumption of tickets, concessions and paraphernalia … from hats to apparel and bobbleheads … which makes these salaries possible.
Solutions anyone? Share your thoughts by replying to the newsletter email or if you're in your browser, leave a comment.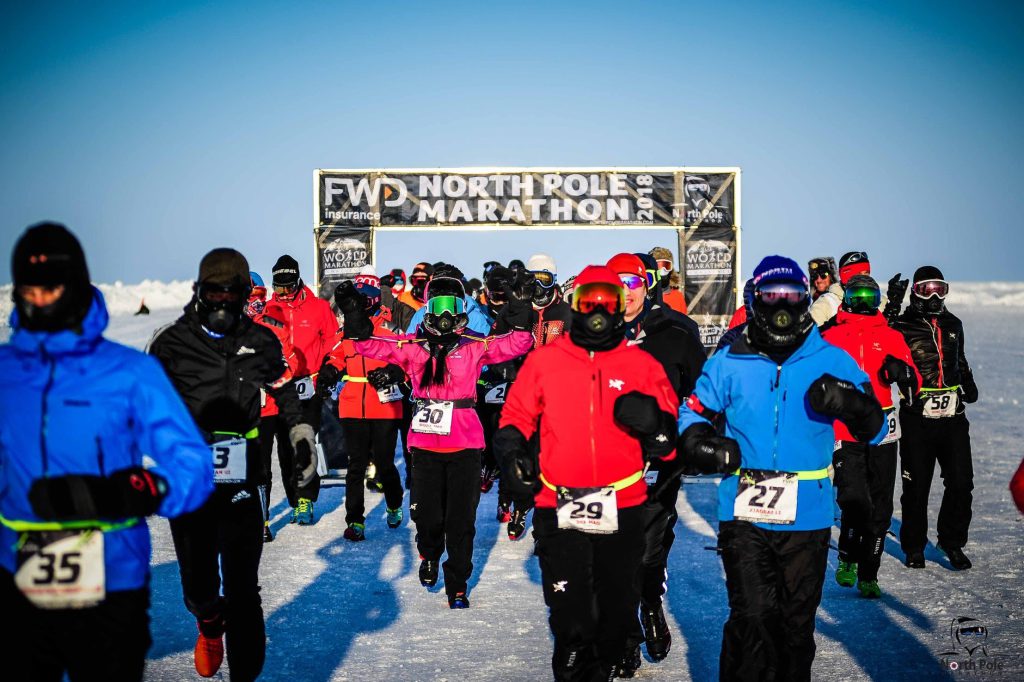 We always watch the Academy Awards show, although I admit that in recent years, it has become so politicized that it's tempting to never watch it again. This year of course, was the slap, which overshadowed everything else at the Oscars. I've already described my reaction to that incident in 9 Easy Steps to Ruin Your Reputation.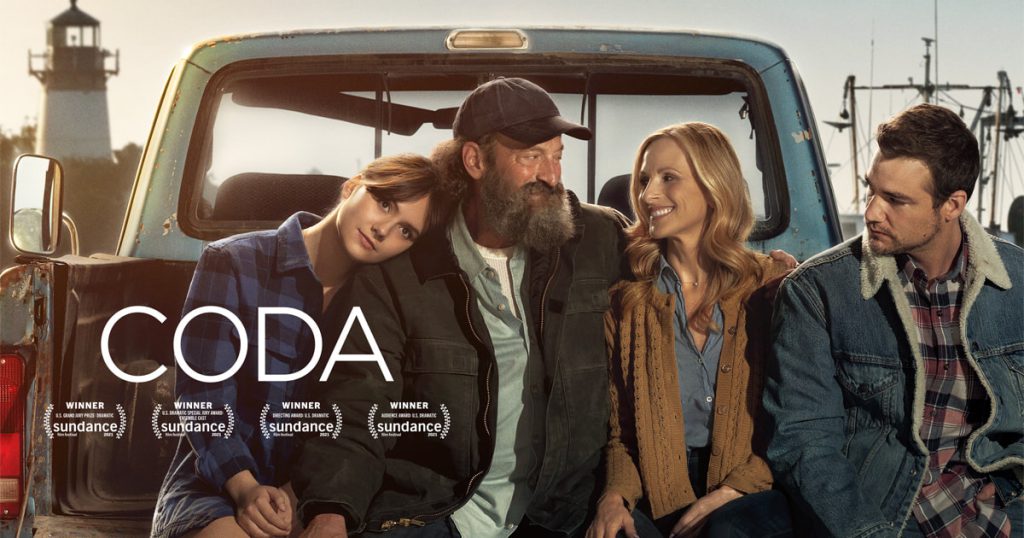 The Academy and I clearly don't agree on the standards for "Best Picture" nominees … assuming there are any. It seems like the Academy couldn't care less what the general public likes or thinks. From year to year, they're more desperate to demonstrate their sensitivity to the social issue du jour. (Moonlight in 2016; The Shape of Water in 2017.) Did you watch these movies? Ugh.
This year, however, they got it right, although I submit it may have been pure luck because it coincided with another one of their unctuous social issues.
Nevertheless, CODA is a movie you should absolutely not miss. It's a beautifully told story. CODA Is an acronym for "Children of Deaf Adults" and signifies that a child in a deaf family child is able to hear. Correspondingly, the movie features a young woman, a high school senior, who is the only one in a family of four who isn't deaf.
Real Insights into the Deaf Community
I have never spent any time in the deaf community, or around someone who is deaf, so I'm hardly an expert … but I still took away a lot of poignant insights about that community.
CODA challenges the viewer to consider some of the issues that impact the deaf community, including the relationship within the CODA family as well as their relationship with the hearing community.
The young girl is played beautifully by Emelia Jones, as a child coming of age and increasingly eager to find her own way. Often ridiculed for the "freaks" in her family, she can't be away from them because she's the only family member who can communicate with the hearing world on their behalf. Her father and brother make a living fishing, but she has to get up at 3 AM every morning to go with them. Even in the opening scene, you sense how dangerous it would be to be on the water and be unable to hear sirens, other boats approaching or any number of potential warning sounds.
I won't ruin the story, but several incidents would have never entered my consciousness without this movie:
How would they communicate with the hearing community without someone alongside who can translate using American Sign Language (AASL).

Most of us are accustomed to seeing a deaf person on TV or in the movies who always has an ASL interpreter alongside, but it's not always legally required. (You can learn more from the brief introduction in When Is Sign Language Interpreting Required By Law?)

What's the experience when deaf family members attend a function at their daughter's school when she is a CODA?
When you're deaf, how do you avoid the dangers of various kinds of warning sounds?
Two days after CODA 's premiere at the Sundance Movie Festival, Apple acquired distribution rights to the film for a festival record $25 million. At Sundance, CODA won the U.S. Grand Jury Prize, U.S. Dramatic Audience Award, and a Special Jury Ensemble Cast Award. The film's director Sian Heder won Best Director in the U.S. Dramatic section.
I've reproduced, below, the information reported in Fortune's Data Sheet, Why Apple TV+ is Hollywood's most intriguing streaming service behind their paywall. [Fortune]
Two surprise hits stole the show at Sunday night's Oscars—one with actual implications for the tech world.
As social media buzzed about the slap heard 'round-the-world, Apple TV+ became the first streaming service to win the Oscars' top prize, taking home the best picture award for the poignant coming-of-age story CODA.
The victory offers yet more evidence that the traditional walls between theatrical releases and streaming debuts are quickly crumbling, setting off a new era in the medium. But it also provides a moment to reflect on a question that has been lingering over Hollywood for nearly three years: What is the raison d'être for Apple TV+?
Launched in late 2019, Apple TV+ arrived to the streaming wars fashionably late. Skeptics fairly pointed out that Apple lacked any kind of content library or promising intellectual property. Industry insiders questioned whether Apple understood the production landscape.
Those concerns still bedevil Apple to some degree. Apple doesn't report subscriber numbers, but available estimates suggest the service totals roughly 20 million to 25 million paid subscribers globally, well behind Netflix, Amazon Prime Video, and HBO Max. It lacks a massive hit with franchise potential (like Disney's Star Wars or Netflix's Stranger Things ) and older, rewatchable shows (HBO Max's Friends or Peacock's The Office ).
And yet, Apple seems perfectly content with its current approach: methodically building a platform with really goodhighbrow movies and TV. With CODA, Apple earned the buzz that comes with winning three high-visibility Oscars (for picture, adapted screenplay, and supporting actor). On the silver screen, the winsomeTed Lasso earned seven Emmy awards in 2021, including best comedy. Several other Apple shows and movies drew rave reviews over the past few years: the insightful political documentary Boys State ; the dystopian workplace thriller Severance ; the charming workplace dramedy Acapulco ; and Joel Coen's black-and-white Shakespearean take The Tragedy of Macbeth . Even series with the potential to skew traditional, such as the video game-office comedy Mythic Quest and the murder whodunit The Afterparty , take ambitious swings that defy convention.
These plaudits, of course, don't add up to mainstream commercial success. As an old Teamster used to tell my dad on the loading dock: "You can't eat that sonofabitch." (Translation: titles and compliments don't pay the bills.)
While Apple doesn't report the financials of its streaming service, available media reports
suggest Apple TV+ has lost at least a couple billion dollars since launching. Apple can withstand such losses given its $95 billion in fiscal 2021 net income, largely thanks to iPhone sales and App Store revenues. For now, Apple CEO Tim Cook seems nonplussed about his streaming service's bottom line.
"We don't make purely financial decisions about the content," Cook said in a January earnings call. "We try to find great content that has a reason for being. And we love shows like Ted Lasso and several of the other shows, as well, that have a reason for existing and may have a good message and may make people feel better at the end of it."
Perhaps Cook and company are satisfied with their streaming service as a vanity project of sorts, using it as a way to build customer loyalty. The prestigious tenor of its shows and movies fits snugly within the company's high-end brand.
Or maybe the folks in Cupertino are simply playing a long game, betting that their meticulously assembled platform will slowly overtake rivals struggling under the weight of shareholder-driven pressure for immediate profits (looking at you, Netflix ). Interestingly,The Information reported in September that Apple "sees its video entertainment service as a stand-alone business, not as a way to peddle more Apple hardware, according to a person familiar with the situation." (Apple TV+ is part of the company's service bundle, Apple One, which also includes fitness, games, and cloud storage products.)
True to form, the notoriously secret Apple isn't divulging its ultimate ambitions for Apple TV+. Instead, the company's actions over the next several years—corporate acquisitions, intellectual property purchases, investment in original content and marketing—will show Apple's true appetite for streaming.
I know there are those eager to stir up the "are you a cat person or a dog person" issue, but not me. I've been a dog lover my entire and I suspect, duh, it's because I'm allergic to cats. But, I have friends who adore their cats, so that's just fine, too.
My daughter recently got a new Labrador Retriever, a very cute little man she named "Goose". (We've talked about getting a goose and naming it "dog" but ….).
She's never been without a dog. We had 3 of them when she was born. It was fun to watch the transition from when they bulldozed her coming through the door like a wild herd to when she started bossing them around.
Goose is super cute and with enough energy to drive a train from here to Timbuktu.
How cute is that little man getting his first experience in a kiddy pool? You can find more about him and this wonderful breed on Instagram at FourPawsOnly.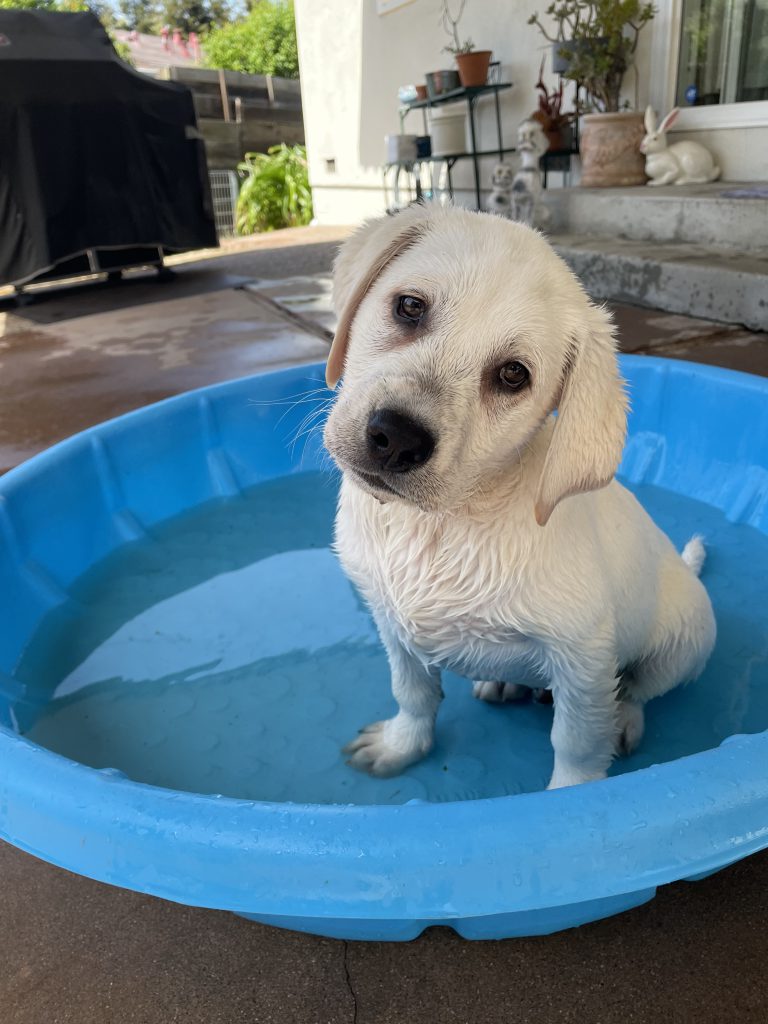 You're probably handling your pet's food wrong

Dog owners, beware: You're probably doing at least one thing wrong when it comes to handling your pet's food.
Improper pet food handling could have serious implications for canine and human health, but most canine owners aren't aware they're even doing anything wrong, according to a study published Wednesday in the journal PLOS ONE.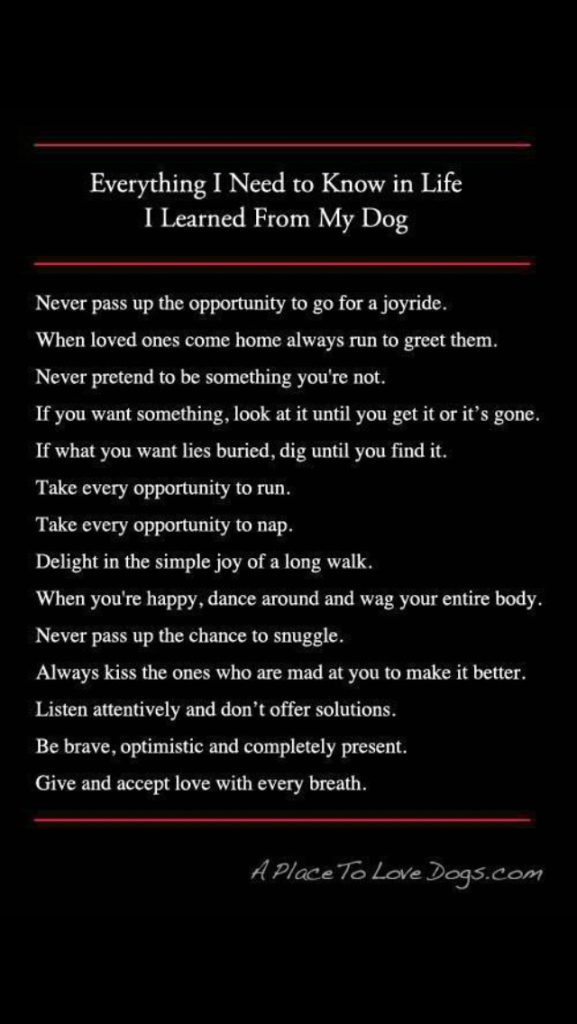 Earth Day is Tomorrow, April 22
There is an endless list of project and challenges throughout the year, but tomorrow marks the 52nd Earth Day. Here are a few highlights and links that will connect you to this event:
The theme for 2022 is "Invest In Our Planet".
Earth Day is now celebrated in more than 190 countries with an estimated 1 billion people across the globe participating.
The United Nations joined the celebration in 2000.
You can learn more about Earth Day on the full site of World Earth Day, as well as in 15 Earth Day Facts You Should Know.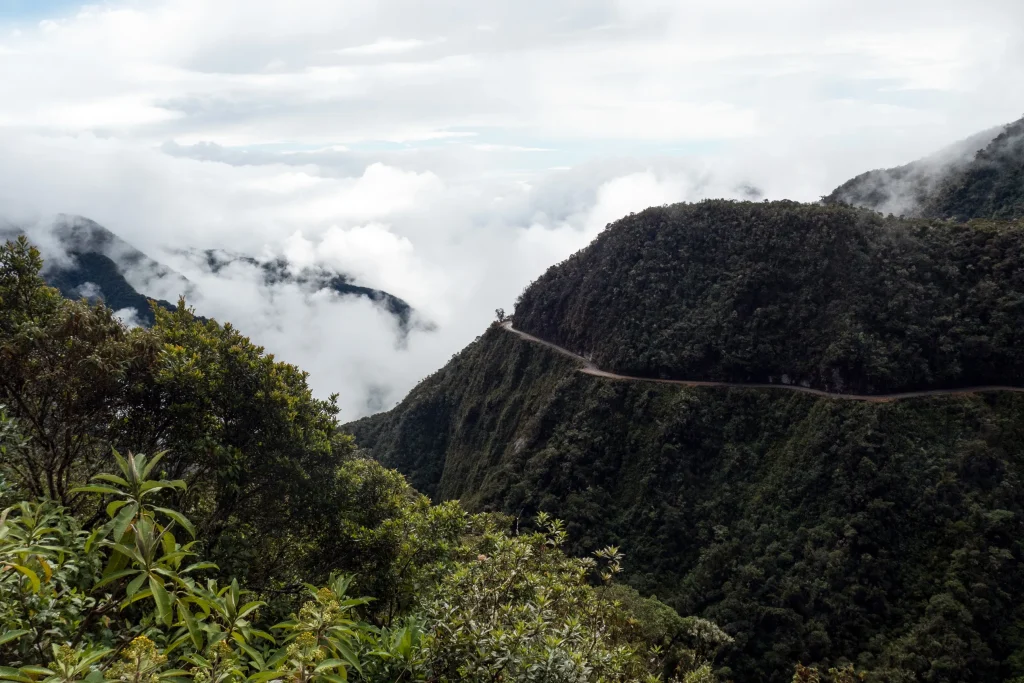 Free All-Access Trial for 14 Days
We are thrilled to offer VIP access to our leadership newsletter for 14 days. No risk. No obligation. SIGN UP HERE.
Already Have an account? [memberful_sign_in_link]
LOG IN

[/memberful_sign_in_link] to your account here.
I never failed to be amazed … and amused … at the passwords people use. You'd think with all of the hacking and internet scams, that people would take a little more care with their passwords … not to mention, using the same simple password everywhere.
The Top Ten Champion passwords appear below from an annual study by Nordpass. If you're one of those, like me, who use a password manager to protect your information, you'll react as I do every year. 🤦🏻‍♂️ Sadly, this list barely changes year over year despite the overload of hacking stories.
Some clever choices, huh?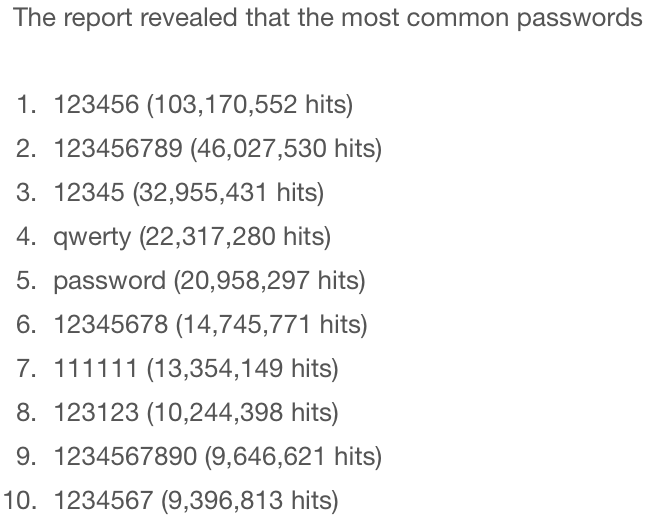 Here's the short version of the password basics you should be following:
Use complex passwords containing at least 12 characters and a varied combination of upper and lowercase letters, numbers, and symbols. Password generator could be easily generate them.
Never reuse passwords for multiple accounts.
Regularly update passwords, experts recommend changing passwords every 90 days.
Check password strength
Check password strength – regularly assess your password health. Identify weak, reused, or old passwords and fortify your online security with new, complex ones.
Use a password manager.
The good news is that we may be at the dawn of the Death of the Password. We can hope, can't we?
Just one more example of the hacking epidemic ....