When I bought the iPhone 4, I soon bought the Mophie Juice Pack, in a bold bright yellow so I couldn't lose it, and carried it with me all the time. Of course, when the iPhone 5 came out, that version didn't fit so I gave it to my niece.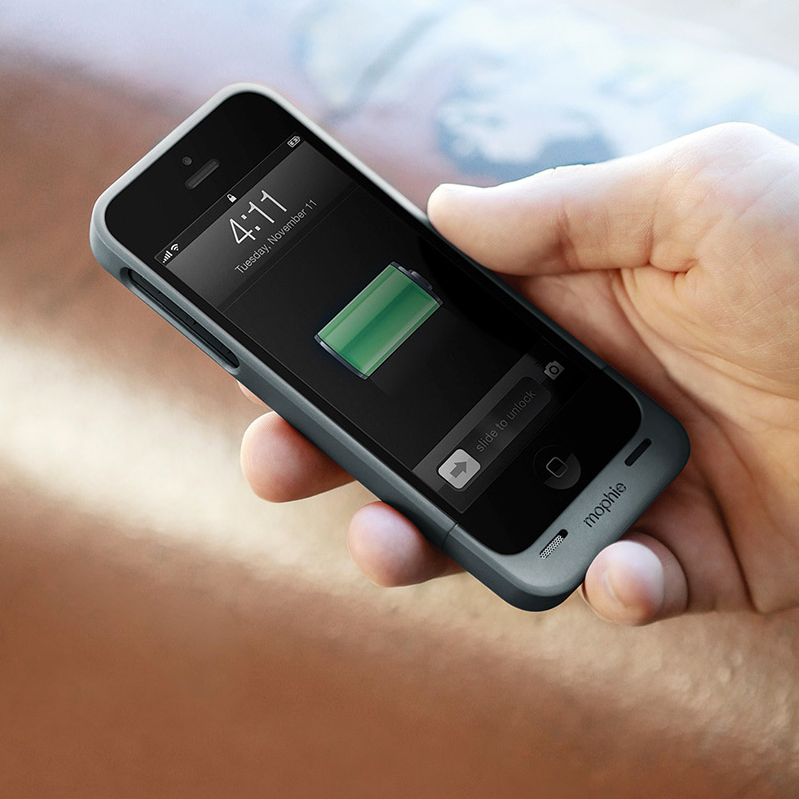 Finally, though, I received my Mophie Juice Pack Helium for the iPhone 5 and it's pretty sweet. (Note: This is NOT an affiliate link and is only provided to share some information that you might find useful.)
If you're on the road … particularly at a conference or meeting where you don't have all of your tools and toys with you … this is an ideal companion.In those circumstances, you're probably using using it more intensively than usual … checking email, Twitter or Facebook, even blogging … but now, you'll have plenty of juice until you get back to your charging device.
The Mophie Juice Pack Helium is thinner and lighter than the previous version, and doubles the battery capacity of your iPhone5. It's also engineered to serve as a protective cover.
For now, it only comes in two colors, the dark metallic version I have, shown above, and a silver one that should be shipping any day. The cost is $79.95 and it comes with a full year warranty.
Question: Do you a battery device for your cell phone? Do you have a favorite you'd recommend?