Last Snow by Eric Van Lustbader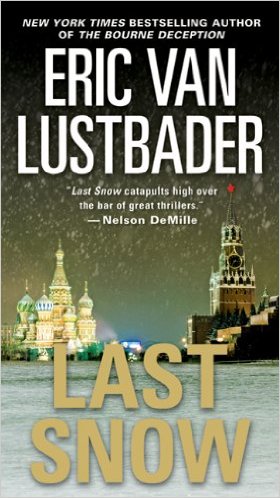 So, following last week's debut of Eric Van Lustbader's Jack McClure/Alli Carson series, I moved on to #2, Last Snow. In this novel, street-smart ATF agent Jack McClure teams up with the President's daughter, Alli Carson, to investigate an overseas death of a U.S. Senator. McClure is dyslexic and while he struggles to read easily, worsened when he's under stress, he is also gifted with an unusually quick mind that can assemble information faster than anyone else.
While I would start with the Ninja series if you're experimenting with Van Lustbader, this series offers a rare and unique combination of protagonists. You won't be disappointed either way.