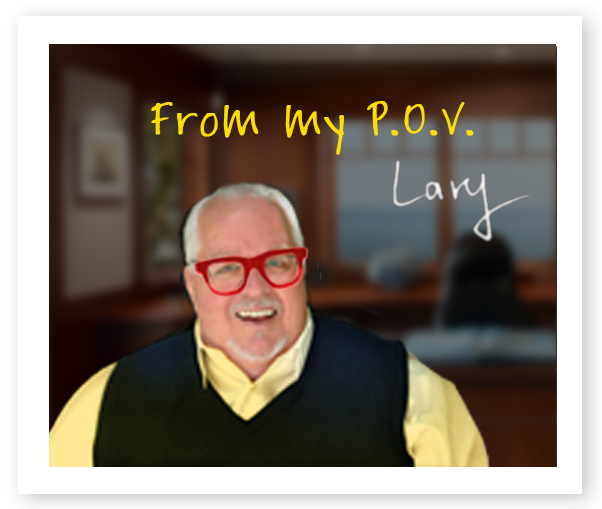 We've got this strange and wonderful world around us … and then just as I was Getting to the Point with so many fascinating tidbits from the world of business, medicine, health, psychology and culture … I hear In the Spotlight that Stephen Hawking is telling us to clear out, and that all humans need to leave the earth?
Maybe … but in the meantime, all of us need to keep working to Become More Effective Leaders, don't we? If you're one of us who've learned the hard way that Plans are useless, but planning is indispensable", you'd be off to a good start by allowing me to explain in the Featured Article.
In our Business Brief, there's a lot going on this week:
Logos have become the most important 1/4 inch in business,
New concepts like video billing have appeared,
There's Leadership Lessons from winners and a loser, and
Insights from recent studies that show how power in many leaders can lead to brain damage … and more.
There's also a lot going on Around the Web:
The New Dad is emerging from the most recent study,
Mini Brains may become sophisticated enough to attain consciousness,
There is a troubling link between legal pot and car crashes, and
Doug the Pug has become a superstar … and even more.
In the Do This segment, I've provided a short lesson as a follow-up to last week's suggestion to see the difference between watching the actual event and reading someone's summary about it. Last week was a long version for dedicated students. This week is the Cliff Notes version. I've also added a few more tips for your iOS devices (iPhones and iPads) in Under the Apple Tree.
You also don't want to miss the latest saga of Bob Lee "the Nailer" Swagger in What We're Reading – Fiction. There's also a Movie and a TV series featuring Bob Lee. I've also mixed in a little Humor, and some sage counsel from the world of Ayn Rand.
Are you ready to Get to the Point?
Table of Contents
---

Humans Need to Leave the Earth?
Huh? How are we supposed to do that.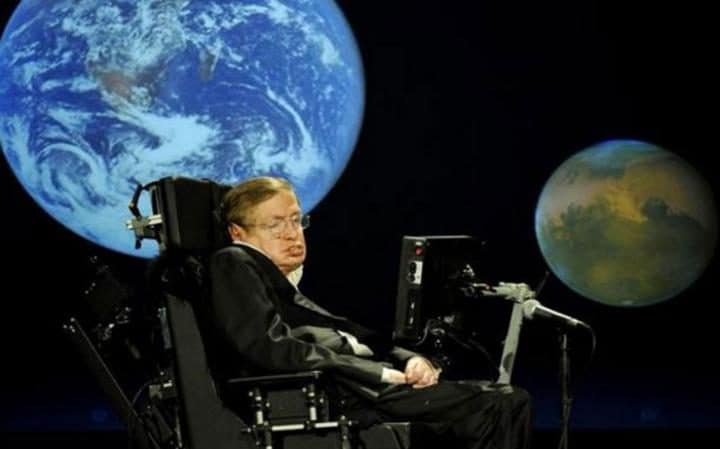 Steven Hawking, the famed physicist spoke recently at the Starmus Science Festival in Trondheim, Norway, and offered these observations:
+ The human race must start leaving Earth within 30 years to avoid being wiped out by over-population and climate change.

+ It is crucial to establish colonies on Mars and the Moon, and take a Noah's Ark of plants, animals, fungi and insects, to start creating a new world.

+ It's only a matter of time before the Earth as we know it is destroyed by an asteroid strike, soaring temperatures or over-population.
These comments aren't very comforting, are they?

Remember what I said last week …
… about the difference between watching the actual event and reading a summary about it?
I invited you to spend some quality time considering that issue, but today I have a much easier assignment that will only take you a few minutes.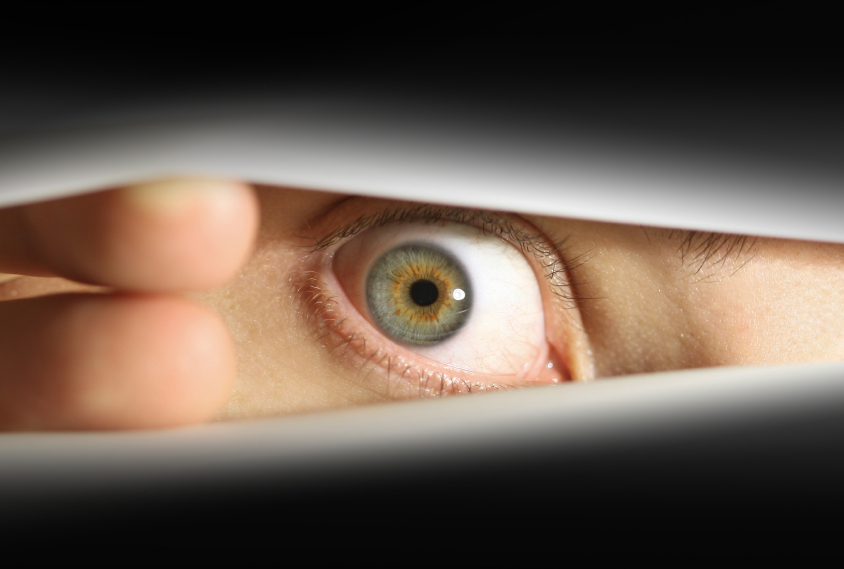 Not withstanding the important points made in The Universal Phenomenon of Men Interrupting Women, I want you to watch Senator Kamala Harris (D – CA) and her questioning of Attorney General Jeff Sessions. This article suggests she was interrupted and cut off because she is a woman.
I watched that testimony in real time, and that is absolutely NOT a fair interpretation. Yes, it was a contentious exchange, and Harris is entitled to use her time as she chooses, but she never gave General Sessions a chance to answer the questions she asked.
Watch this video and let me know what you think?

Everything We Do Can Be Found RIGHT HERE!
If it's easier for you to access the content we publish every week in just one place, Getting to the Point is the place to go.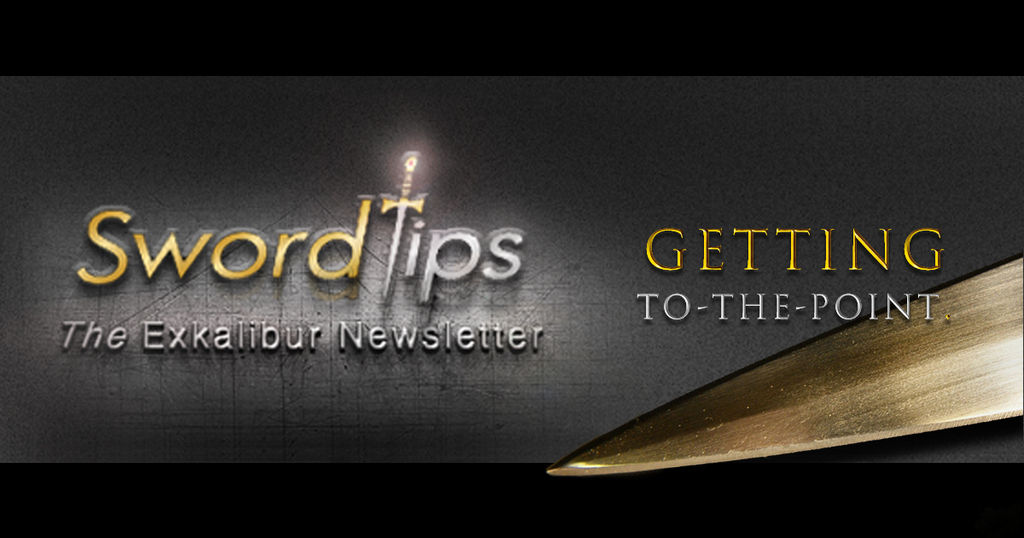 Every Friday, you'll get not only fresh content to help you understand our world, you'll also get access to our popular Monday Quote of the Week … as well as the article we publish every Wednesday to help you Become a More Effective Leader.
Remember that you can always access ALL of the quotes on our website to share them with your friends and colleagues.
---

Do You Have a Battle Strategy – or is Hope your only Strategy?
"In preparing for battle I have always found that plans are useless, but planning is indispensable." ~ Dwight D. Eisenhower.
How many times have you heard this?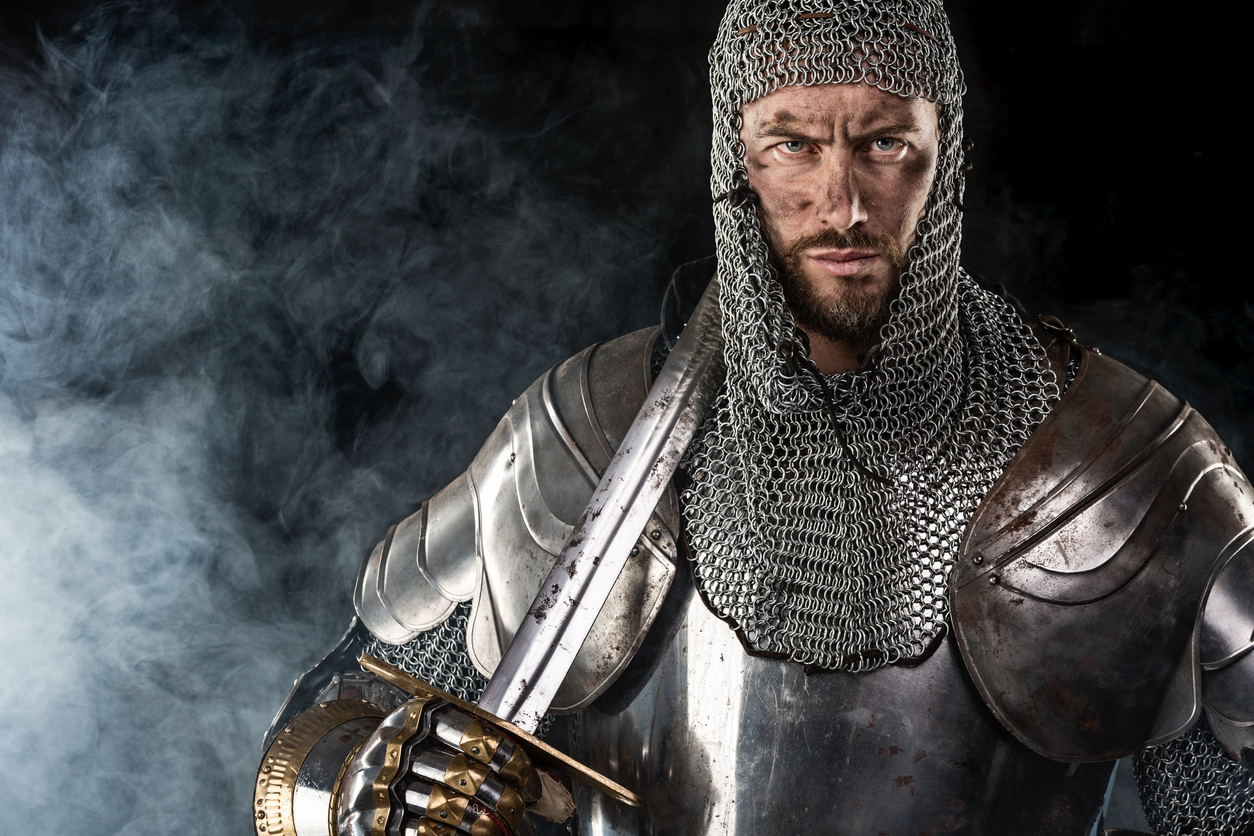 I find myself using General Eisenhower's phrase repeatedly for at least two reasons …
1. It's absolutely true, and
2. It reflects the view of most executives about plans.
Try to Imagine These Scenarios
Hope is a worthy ally, but it will be a certain battle casualty right alongside you if you're only chasing rainbows.
What would a building look like if you threw it together without an architect's plans?

What would YOU look like if your surgeon pulled out the scalpel without a clue about where to place the sharp edge of the blade?
In the simplest terms, there are 4 Inviolable Reasons You Need to Tackle that Hated Planning.
Whatever you need to do to pull a plan together, do it.
---

More Great Tips for Your iPhone and iPad
I seem to be full of these lately, but if you're wed to your phone like most folks, these tips come in very handy.
Here are several more valuable tips and tricks to use on your IOS devices (iPhone or iPad):
1. 3D Touch any of the apps/utilities in Control Center (flashlight, clock/alarm, calculator, camera) to get into a specific app:
When you 3D Touch the calculator, it will copy the last result to your clipboard so you can paste it somewhere.

If, for example, you calculated (14 X 32.5) and then went to the Control Center and used 3D Touch on the Calculator, you'd see the result that appears in the image.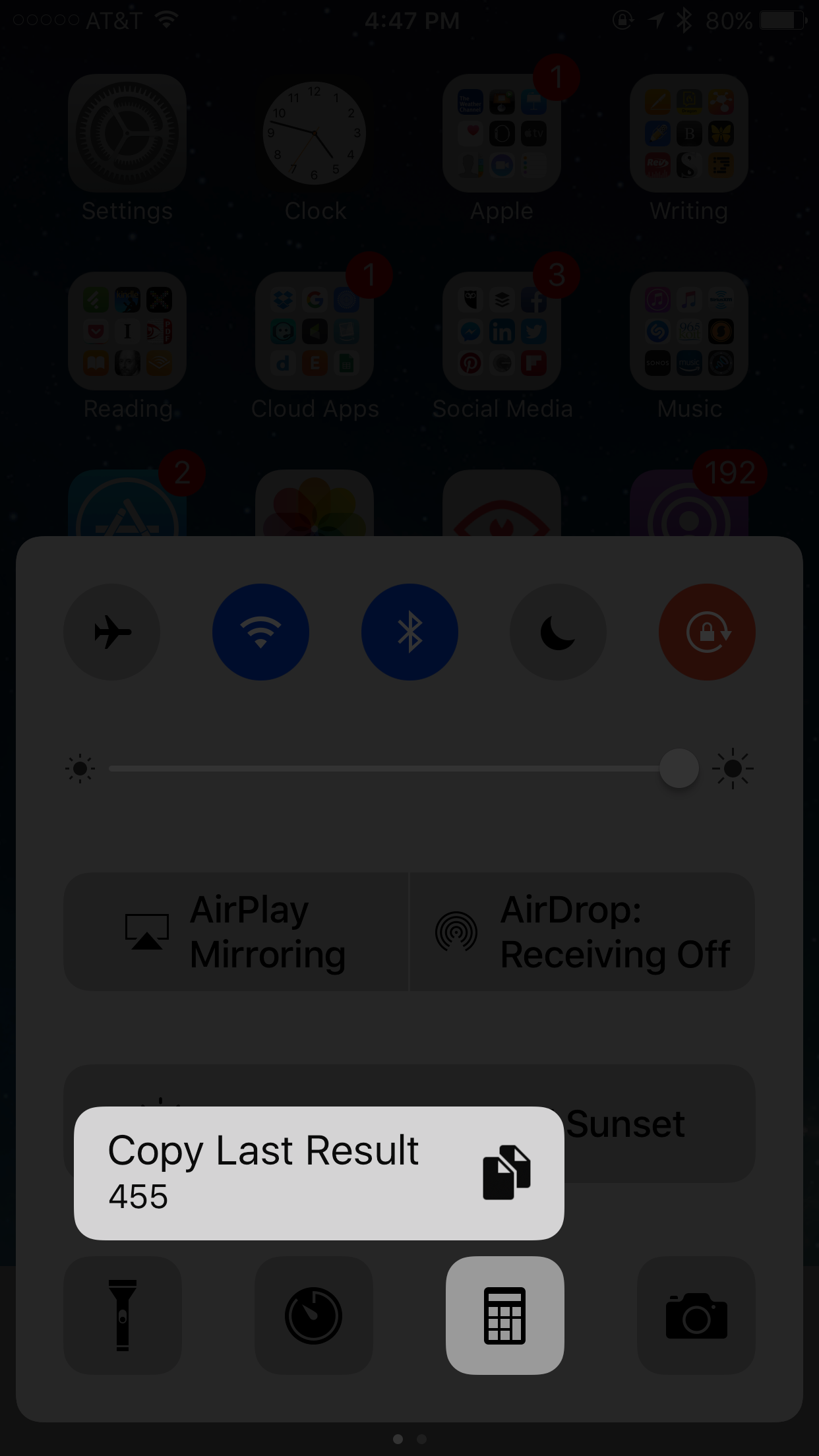 If you 3D Touch the camera, it will open to a specific mode.
2. Siri can take you right to specific settings (say "Open Battery Settings" etc – not just launch the settings app.
3. When using Apple pay, you don't need to open the wallet or double-click the home button to start the transaction.
Just hold your phone to the terminal
The phone will wake up and Apple pay will open automatically.
Then, press touch ID to complete your transaction.

5 Tools I Can't Live Without
We're working hard to provide practical strategies, tools and tips to help you become More Productive. Don't miss another blog post by signing up now.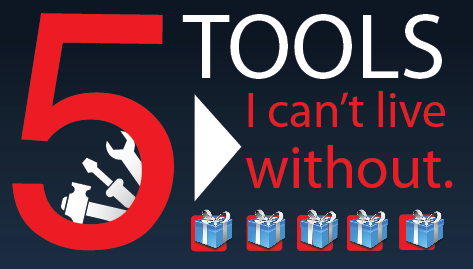 When you do, I'll send you my FREE mini-course, 5 Tools I Can't Live Without. It provides critical tools that you can apply across your workflows and will really up your productivity game.
---

Baby Playing Ping Pong
This is just stupidly funny as you watch a man serving up ping pong balls for his baby to hit back.
No, I'm not kidding. A baby in diapers!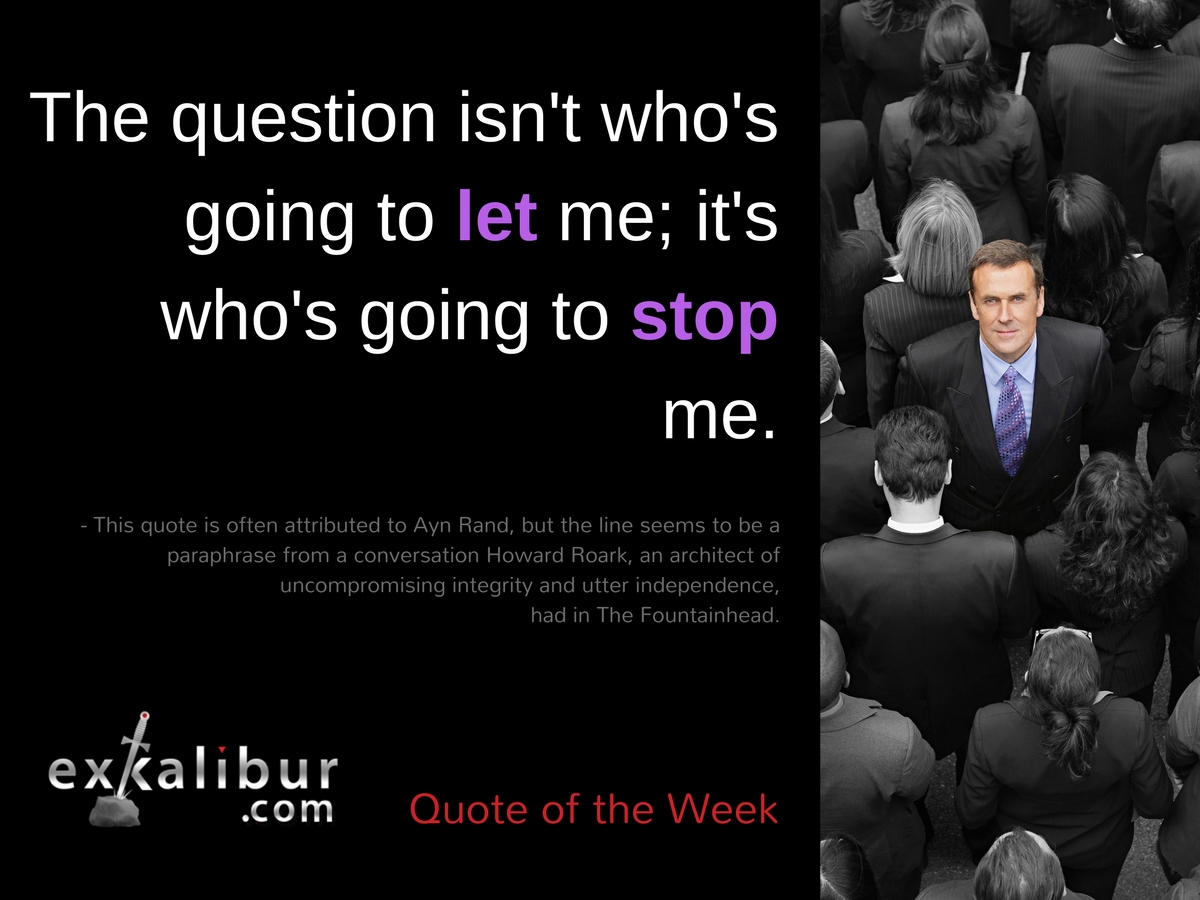 ---

The New Dad
Boston College just completed a study on the care-giving conflict facing the "New Dads".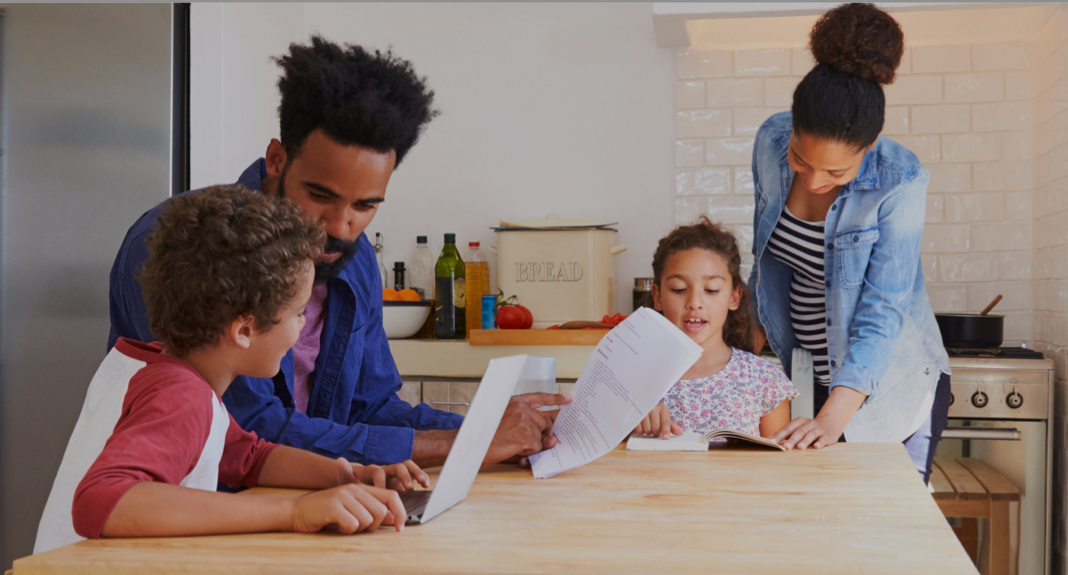 It concluded that while more than 2/3 of fathers wanted to be an equal parenting partner, less than 1/3 were able to achieve that goal.
This is the 8th report from the Boston College Center for Work & Family exploring the changing roles of fathers in the workplace and the home.
---
The Link Between Legal Pot & Car Crashes
A lot of folks are cheering for legalized marijuana, but the issues continue to mount with respect to this carte balance viewpoint.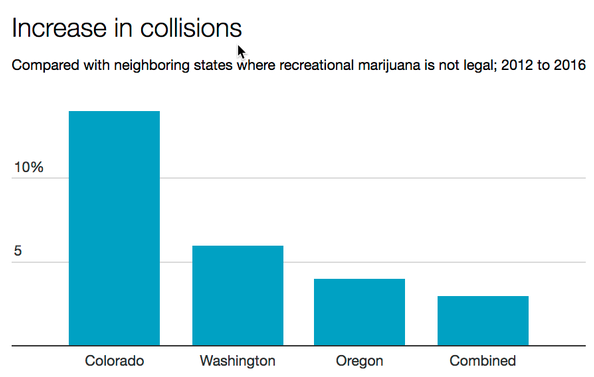 One more example is the link between legalized pot and car crashes. according to the first of many studies underway.
---
Sunday is the 141st Anniversary of Custer's Last Stand
After all this time, you wouldn't think there's much of a story still to be told,
Nonetheless, historian Nathaniel Philbrick still finds Custer to be a fascinating character remembered for his darkest hour in 1886 at the age of 36.
Me, too, considering some of these seeming contradictions:
Custer was a Brigadier Gen at age 23, unheard of today, AND

He was last in his West Point class.
---
Will "Mini Brains" become sophisticated enough to attain consciousness?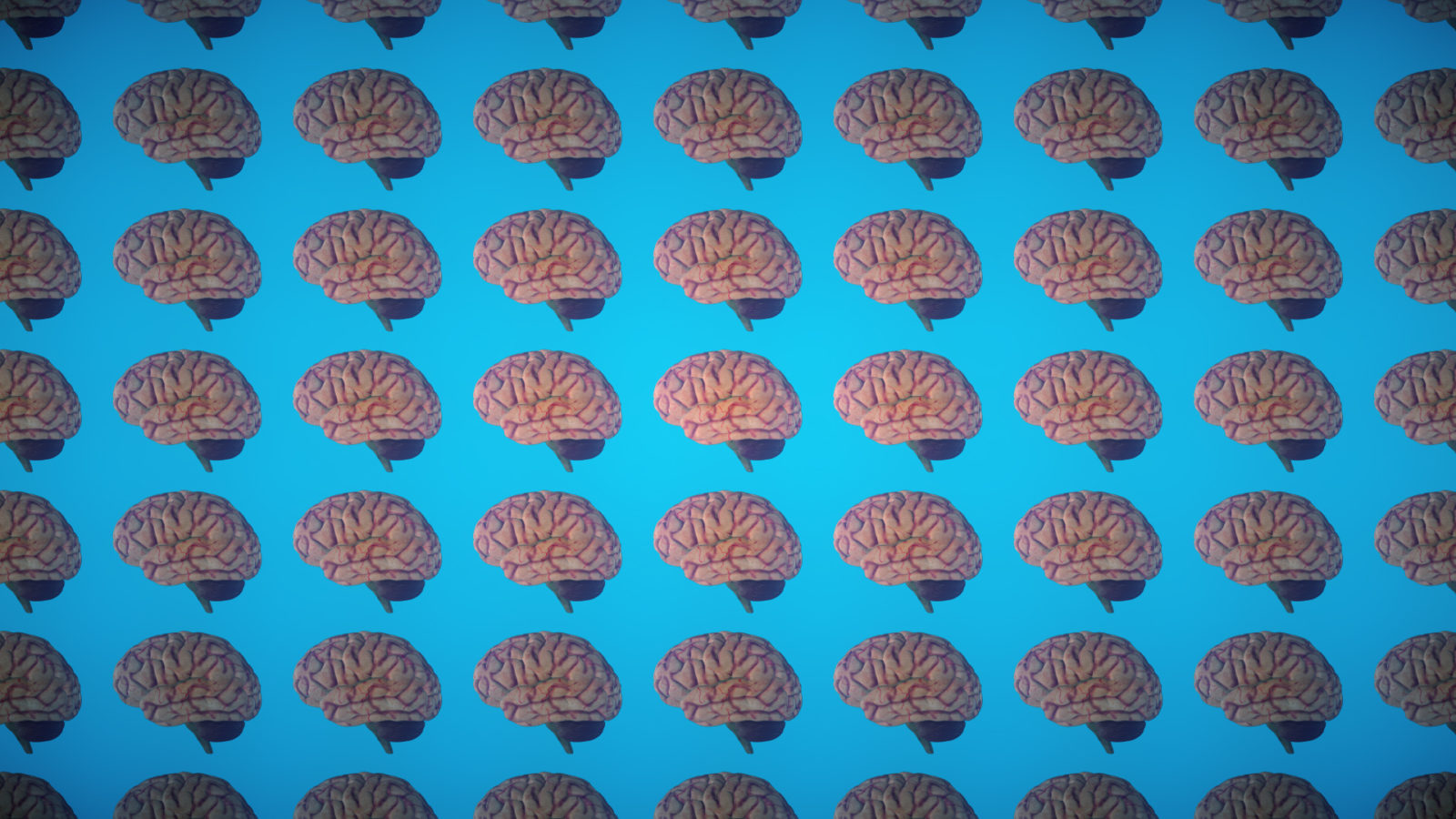 In 'Mini brains in a dish' are more sophisticated than ever. That's raising questions, learn about some of the revolutionary research shared at the annual meeting of the International Society for Stem Cell Research, which has drawn some 3,200 scientists, physicians and ethicists. (Login required)
---
Doug the Pug is a Super Hero
In The Secrets of the Woman Who Quit Her Job and Made Her Pug an Instagram Celebrity, you'll see how in just 2 years, Leslie Mosier built an empire celebrating her hilarious and lovable pug.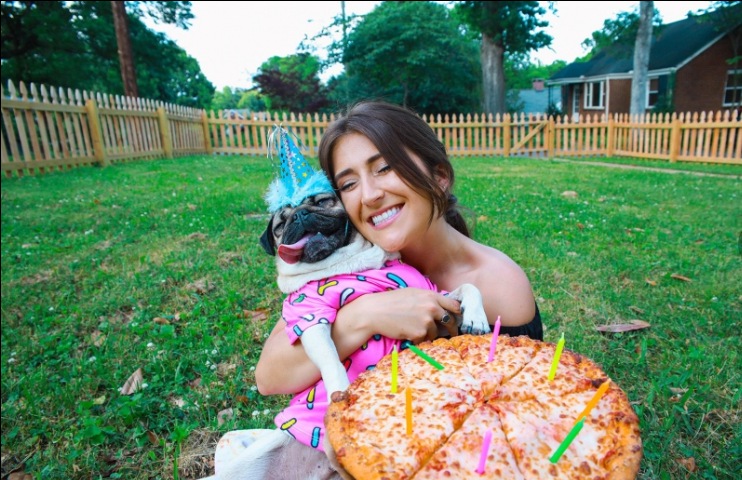 Doug has 2.6 million followers on Instagram and won this year's Shorty Award for Instagrammer of the Year.
He also has 667,000 followers on Twitter, 5,837,246 fans on Facebook and 91,823 subscribers and 9,176,315 views on Youtube.
There are Doug the Pug products including coloring books, T-shirts, mugs, phone cases and plush toys.
In 2016, Mosier published a book, Doug the Pug: The King of Pop Culture, which became a New York Times bestseller.
The other reason I like this story is I get to show a picture of my ol' buddy, Big Bob McGee, who left us in 2012.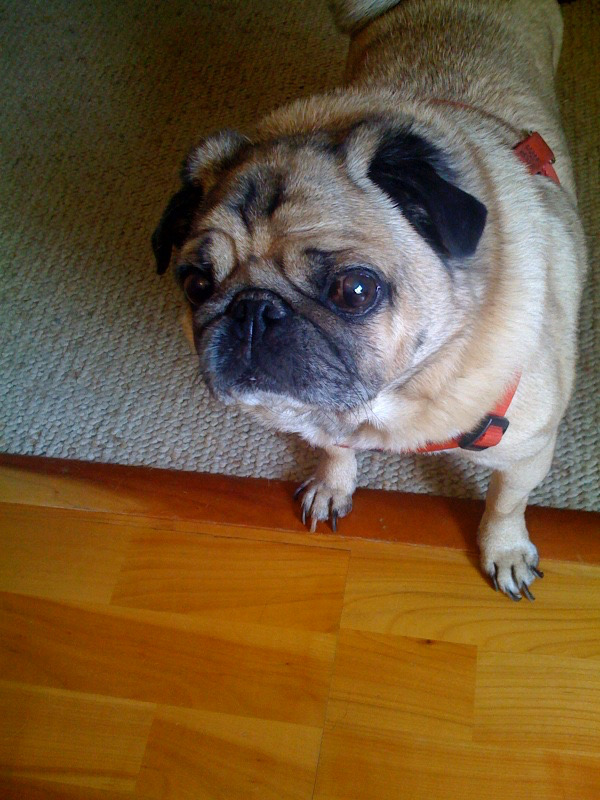 When my Mom was visiting San Francisco some years before, we took Bob to Pug Sunday. Until that day, I didn't realize that our affectionate use of the term "Big" in front of Bob's name was more than playful … because when he walked through the park, people just stood aside and gaped.
It turns out he was 2–3X the size of most of his little buddies. Wow!

Does Your Company Have the Right Logo?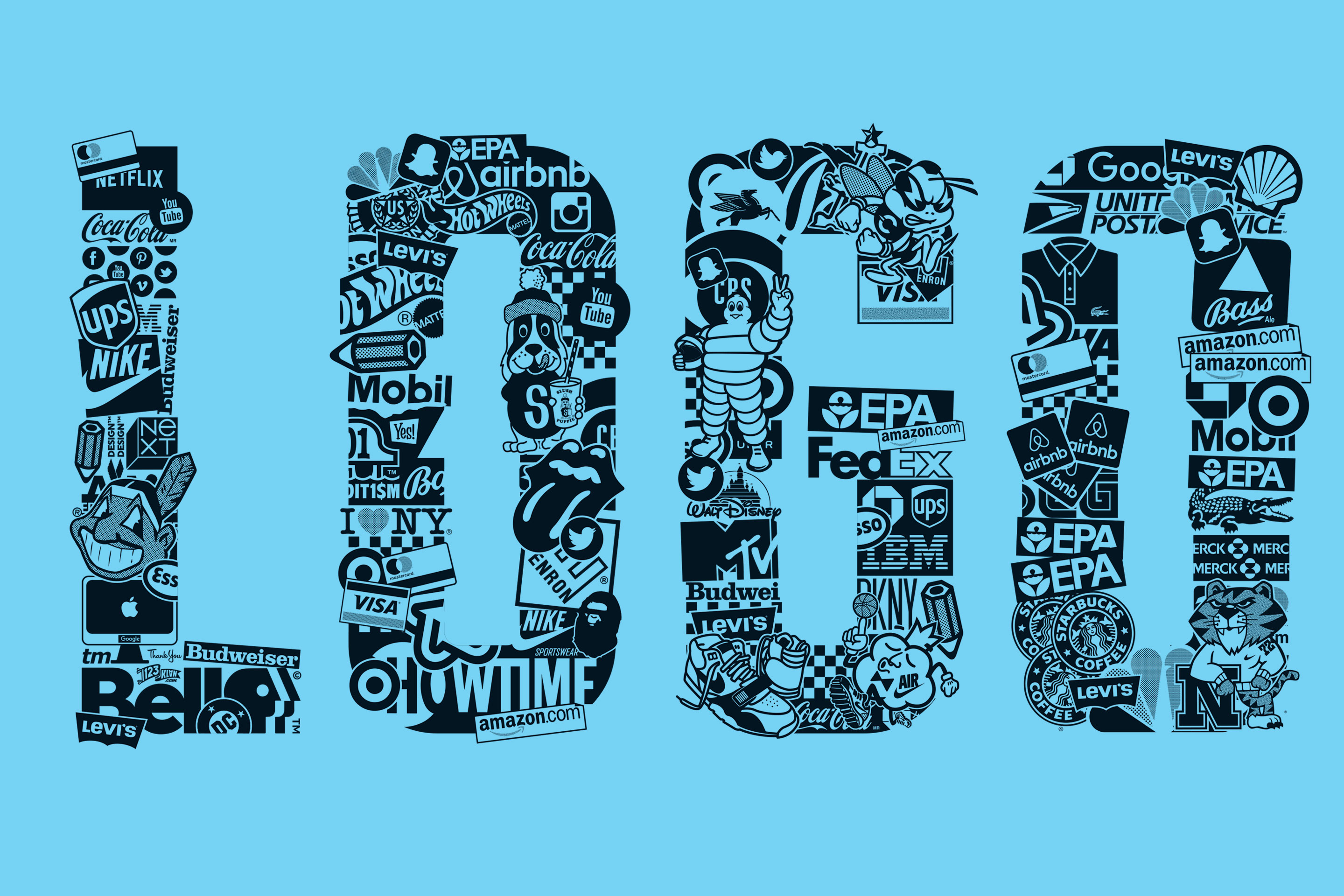 How Logos Became the Most Important Quarter-Inch in Business, is a fascinating overview of the critical importance of company logos.
It not only summarizes some of the landmarks in this evolution, but it identifies 5 Ways Logos Can Go Awry.
It's also interesting to see whose logo is among The 10 Most Memorable Logos.
---
Have You Ever Received a Video Bill?
For the first time ever, I saw a video bill.
I recently changed my mobile phone coverage and just received a video bill from AT&T as their valiant effort to explain the changes in my bill.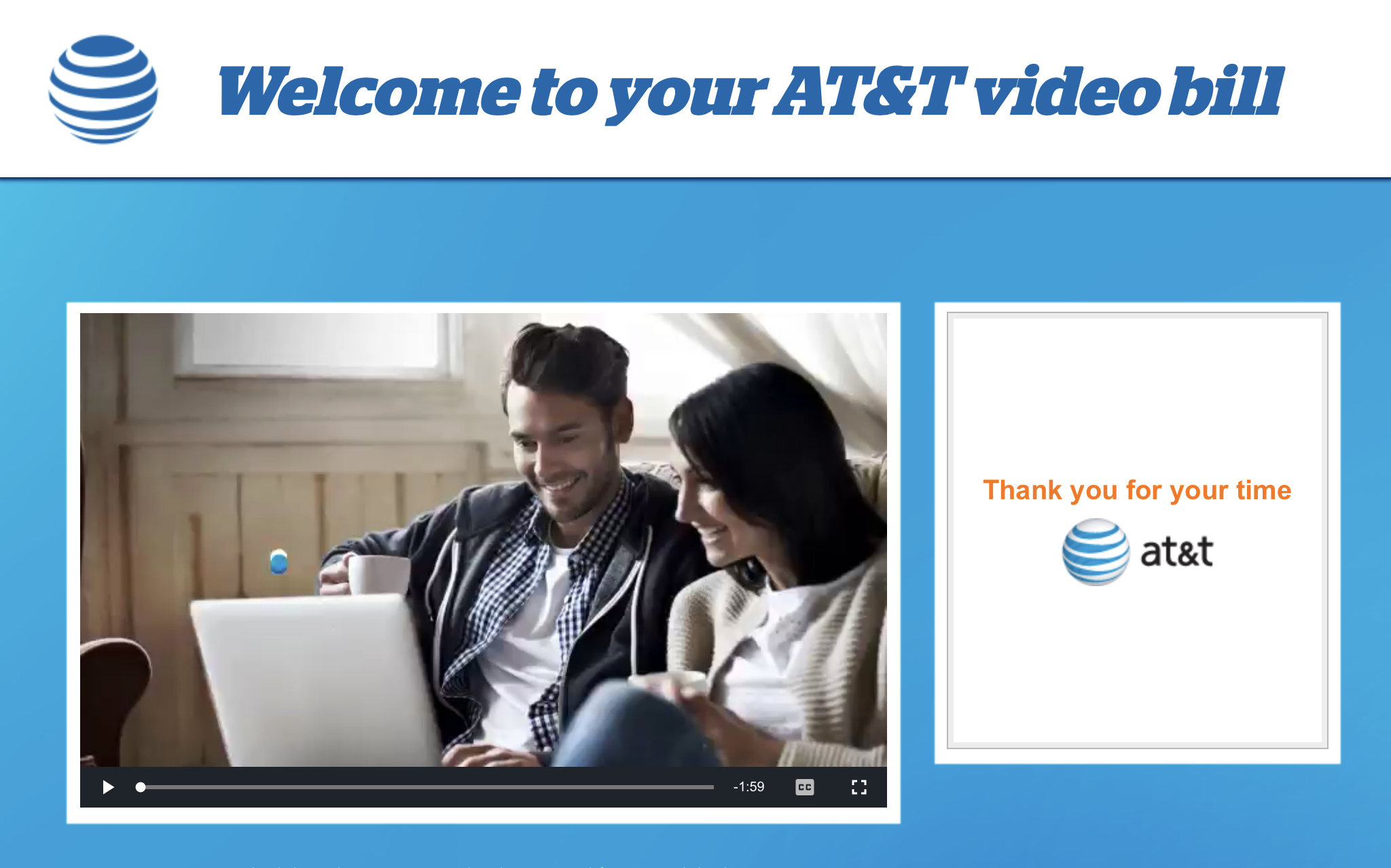 They must have come up with a very clever way to automate that since I'm pretty sure they just didn't do it for me. The intro used my first name and bill details inserted throughout were mine not general statements.
Very clever. Have you ever seen one of these from anyone?
---
How Many Times Have We Heard About Failed Family Transitions?
When Mom and Pop Can't Sell the Farm (or in This Case, the Theme Park), offers a telling example of what happens to a family business …
when the owners don't want to change …

and the children don't want it at all!
---
Power Causes Brain Damage
If power were a prescription drug, it would come with a long list of known side effects. It can intoxicate. It can corrupt. But can it cause brain damage?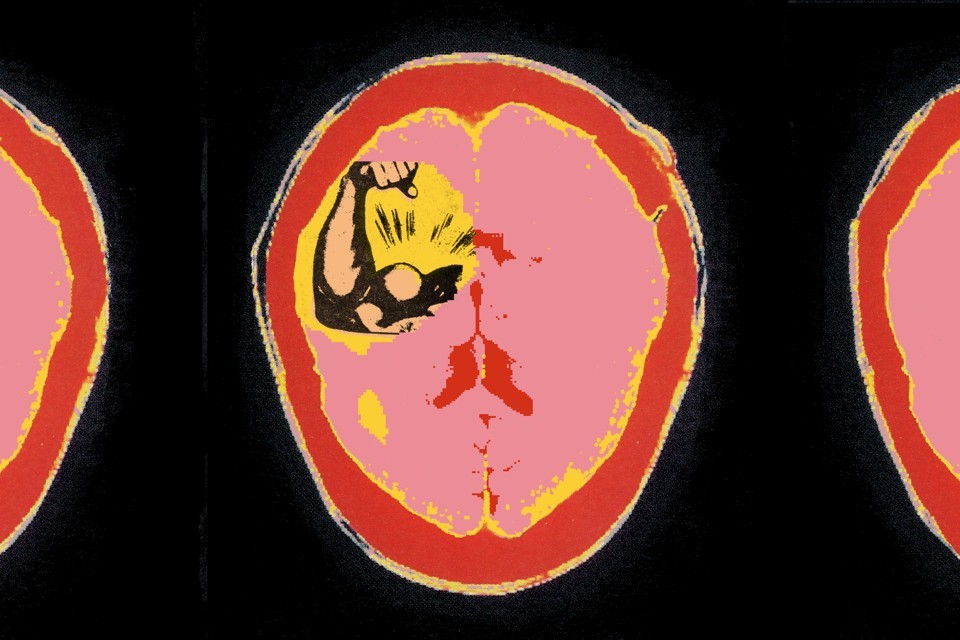 "The historian Henry Adams was being metaphorical, not medical, when he described power as "a sort of tumor that ends by killing the victim's sympathies."

"Dacher Keltner, a psychology professor at UC Berkeley … found that subjects under the influence of power … acted as if they had suffered a traumatic brain injury—becoming more impulsive, less risk-aware, and, crucially, less adept at seeing things from other people's point of view."
---
Leadership Lessons Come in All Sizes … and Genders
Mary Barra has been the CEO of General Motors for 3 years. In Era of Barra: 4 Lessons from the GM Chief's Tenure So Far, there are many lessons from her brief tenure, about how to survive as well as thrive.
You'll want to consider the 4 Lessons from the Barra Era in this article.
Contrast that with the turmoil at UBER which resulted in the resignation of its embattled founder and CEO, Travis Kalanick. Sadly, it followed the death of his mother, but for UBER, it may signify the end of a tumultuous period.
Uber's Crisis Management Strategy Offers Lessons for CEOs, summarizes this history and illustrates how NOT to build a vibrant company culture.
---
Holiday Shipping Costs to Rise
It had to happen.
In the ever-growing "on demand economy", delivering packages isn't the same every day, as you'll see in UPS Will Charge More for Holiday Season Deliveries.
"The delivery company on Monday announced a new 27 cent surcharge on all U.S. ground shipments to homes between Nov. 19 and Dec. 2, a period that includes the major Black Friday and Cyber Monday shopping occasions, and again from December 17–23 when business picks up again as procrastinators try to wrap up their Christmas shopping with a flurry of online shopping."
---

Shooter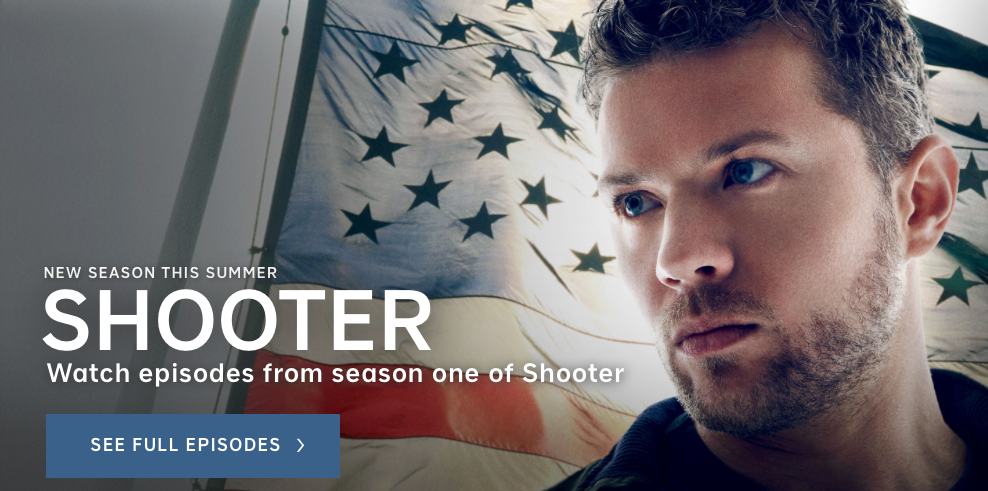 If you like Action movies, don't miss Shooter.
You'll find the details, below, in the What We're Reading (Fiction) segment.

Shooter
Again with the Shooter? Yup.
It's a movie, too. You'll find the details, below, in the What We're Reading (Fiction) segment.

G-Man by Stephen Hunter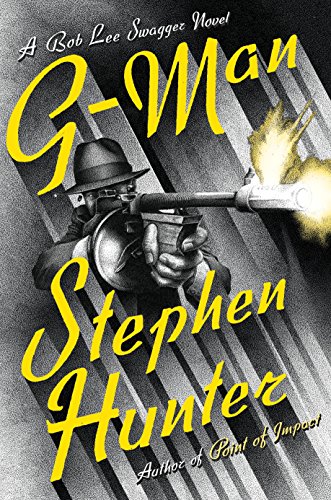 Finally, my ol' buddy, Bob Lee "the Nailer" Swagger is back in the 10th novel in this series from Stephen Hunter, a Pulitzer Prize winning author and journalist. In this the latest episode in the Bob Lee Swagger saga, Bob Lee is uncovering his family's secret tommy gun war with 1930s gangsters like John Dillinger and Baby Face Nelson.
In G-Man, Swagger is a retired Marine Gunnery Sergeant and the most heralded sniper in Marine Corp history. Interestingly, his fictional character is loosely based on USMC Scout Sniper Carlos Hathcock.
Hathcock's record and the extraordinary details of the missions he undertook made him a legend in the U.S. Marine Corps. He was honored by having a rifle named after him: a variant of the M21 dubbed the Springfield Armory M25 White Feather, for the nickname "White Feather" given to Hathcock by the North Vietnamese Army. Wikipedia.
Bob Lee is the main character in the movie, Shooter, starring Mark Wahlberg. The stories of Bob Lee have also become a an excellent TV series by the same name starring Ryan Phillippe, which I'm happy to say is returning in July for a 2nd season on USA Network.