The Devil's Punchbowl by Greg Iles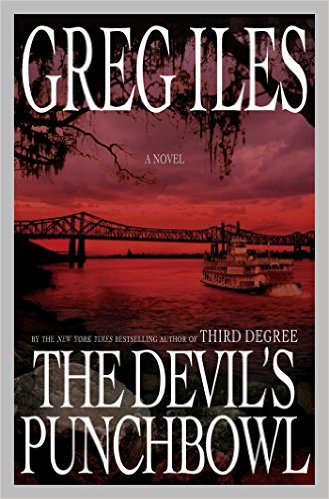 As I have reported, I am attacking the Penn Cage series by Greg Isles. I'm now on to The Devil's Punchbowl, the 3rd book in this series.
Penn is determined to restore his hometown of Natchez, Mississippi to its former glory and stop the flight of young people deserting it. As a gamblers' paradise begins to fuel the town's growth, a more violent byproduct draws the rich and famous to Natchez, and when a childhood friend of Penn's is brutally murdered after bringing him evidence of these crimes, Cage bears the full weight of the pain in the community over which he now presides as its Mayor.
This is one of the best series I've read in a long time and the rich southern atmosphere and layered surprises and suspense are worth your time when you're looking for the next great read.
As I've said, when I discover a new series, I follow my own recommendation to start from the beginning. So, start with first book in this series, The Quiet Game.