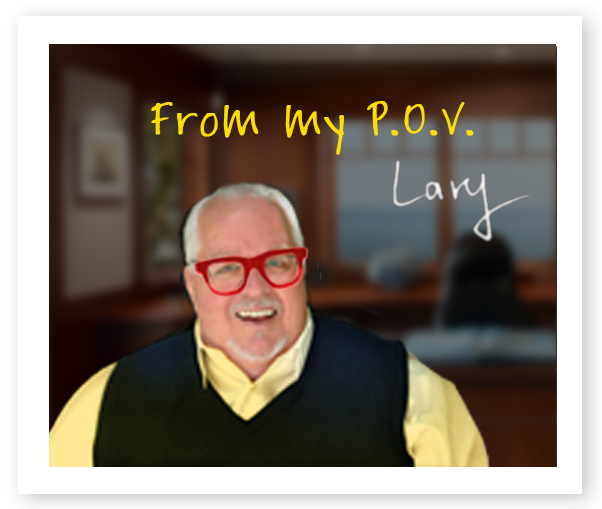 This week we're Getting to the Point with some helpful advice from the business world along with some fascinating tidbits from the medical, scientific and tech arenas.
This week's Featured Article sets out a simple approach to building a sales funnel to ramp up your top line revenue. In our Business Brief, you'll also learn 6 Phrases to help you demonstrate active listening, a critical but too often overlooked ingredient of great leaders. You'll also get some tips on planning a retreat with your team, the latest scientific thinking about howu to think and attack a business problem along with a fascinating story about the millions of dollars lost in stolen nuts in California (No, I don't mean the residents).
In our From the Apple Tree segment, I've summarized some of the latest announcements from Apple, which Tim Cook, Apple's CEO, described in his keynote address on Monday. You don't want to miss the amazing Apocalypse video there. You'll also be happy to learn in our Geeking Out segment how Apple and Google are attacking advertisers who to not only block ads, but eventually block third party tracking.
Around the Web will show you why valedictorians don't become millionaires, and answer one of the questions that's always haunted you … why are doughnut boxes are pink? If you've got kids who aren't yet in college, there's some powerful lessons about social media and how they can affect your child's college application. You also won't want to miss interesting news on the medical front and whether your annual physical does any good.
You can also relax and do some reading this weekend, either about a fascinating and frank woman in our We're Reading (Non-Fiction) segment or another great novel from Greg Iles in our What We're Reading (Fiction) segment. There's also a few examples of Why Moms and Grandmothers Yell in our Humor segment and some thoughts on what it would be like in our Sports segment if the Golden State Warriors go 16–0 tonight to win the NBA Championship.