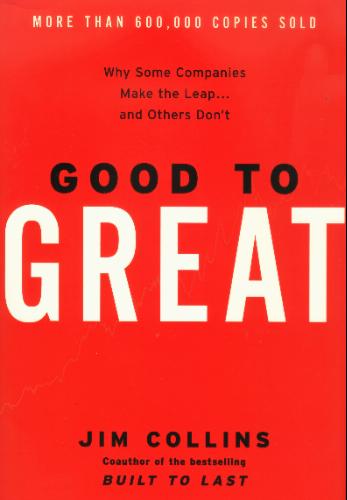 Fortune magazine recently interviewed Jim Collins, whose popular book, Good to Great, took the business community by storm a few years ago. He talks about the current turbulence and some of the variables uncovered in his research about companies that prevail during difficult times.
Being securely moored in powerful values and an unwavering commitment to top talent are two of the most prominent components of a strong company. The article includes a few aphorism about talent management that I find are particularly true, like: "The right people don't need to be managed. The moment you feel the need to tightly manage someone, you've made a hiring mistake."
It's a short but provocative article worth your time. You can also find more about Jim Collins and his research here. There, you will find valuable company and individual worksheets to assess your progress toward Level 5 Leadership.