"There is nothing more exhilarating than to be shot at without result."
~ Winston Churchill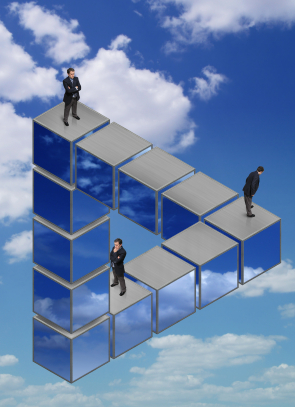 Why do you have your own business?
Winston Churchill could have been an entrepreneur to have so eloquently dramatized the thrill associated with building a business.
Whether you own it yourself or share it with partners, it's yours to build, to mold according to your dreams and values.
You may be building it from scratch or seeking new opportunities to jumpstart a mature company. In either case, I hope this will help you on your journey.
Want to build your own boat?
Why do you have your own business?
Independence, many will say, the chance to run my own show?
Be my own boss?
Do things my way – maybe because you've seen them done the wrong way and you can do better?
Maybe it's to make a boatload of money, retire early, and convert the business into a boat, a big one with a chef and crew and a personalized map of the Mediterranean?

But, it's not about ego or money, is it?
When you look deeper, however, you realize that it's not about ego or money after all, but about achievement and performance.
If you're building a business, the success of the business must be the foundation of ego gratification and financial security.
Only from that platform will flow the achievement of the goals you've set for you and your family.
The thing is, you're not the first one to take this journey.
Millions have come before, some of whom were blessed with extraordinary success, others of whom faced catastrophic results.
Let's learn from those who've come before us
The purpose of my articles is to offer practical advice to help you both avoid the pitfalls and exploit the proven lessons of the successful business.
[pullquote]Remember … you won't BECOME a better leader until you start BEING a better leader. Start by making sure you're not creating your own distractions and you know where you're pointing that finger … and don't forget that it's impossible to fake authenticity.[/pullquote]
This will be our focus …
Leadership
Strategy
Finance
Productivity
Accountability
We'll cover a wide range of issues.
Strategy?
Did I catch you rolling your eyes?
You don't need to because it's actually a much simpler process than you've been lead to believe. I'll show you how to demystify it so you can embrace it as a fundamental instrument in your toolkit without fear that you'll get bogged down in a lot of consultant-speak and fancy buzz words.
While you think about why others probably need it and you don't, you might also think about the last time you saw a successful construction project without a blueprint.
Maybe never?
Who's running the show?
During our journey together, we'll also talk about how to apply sound principles of corporate governance to strengthen your business.
We'll also explore the back rooms of capital strategy and learn how to evaluate debt vs. equity, long-term debt vs. lines of credit, LIBOR vs. Prime. What is mezzanine debt and why should I care?
[pullquote]Every week, we're sharing valuable and practical leadership tips and tools to help you BECOME a better leader. Why not get these valuable tips and techniques sent directly to your inbox every week so you don't miss them?[/pullquote]
Leadership & People do RULE
Of course, you've got to get the right people on the bus, and get each of them in the right seat.
If you've read Good to Great by Jim Collins, you're familiar with his leadership insights. (Hidden contest: For the first 5 people who post a picture on our Facebook page, BuildYourBiz, showing you reading one of Jim Collin's books, but NOT this one, I will send you a FREE copy of Good to Great, which I know you will love.)
Leadership Rules
Yes, my friends, it's all about the people.
Real estate pros chant "location, location, location".
We should holler "management, management, management" from the peaks of Kilimanjaro.
Even better, "leadership, leadership, leadership" but some variation of "It's the people, stupid!"
We'll talk about those things you can do to improve your leadership team and strengthen the talent of your entire company.
Where's the cash?
My accountant said my business is profitable but where's the money?
Business is good, it's up 20% over last year . . . but where's the cash?
Yes, cash is king!
And yes, it's good to be king.
Cash IS the lifeblood of every business and yet many businessmen aren't sure where it goes after it arrives.
We'll talk about profits vs. cash, how to find the cash and how to create more of it.
What's my perspective?
By now, you may be asking "what is my perspective on it"?
Let me try to answer that by asking you to imagine a large conference table.
Around it sits a CEO, COO and CFO. Next to them are a commercial banker, an investment banker and a venture capital fund manager. Others at the table include an owner, a buyer, a seller and an investor along with a shareholder, partner, employee and general know-nothing.
Over 35 years, I've sat in each of those chairs, working through brain-throbbing issues with executives of both extraordinary capability and numbing incompetence.
I've learned a lot … on some days more of it from pain than pleasure … and it's those insights I'd like to share with you from a broad, general business perspective.
Will you join me on this journey?
Please join me on this journey.
I encourage you to add your comments – honesty is the only requirement – or to extend our conversation by joining thousands of others at our Facebook page, BuildYourBiz. I promise you'll I'll be there every day and will respond to each of your questions or comments.
So, go ahead, ask questions, provide feedback, challenge these ideas or offer better ones.
Participate in our determined effort to uncover the insights of successful business executives to make your journey the most promising professional experience of your life.
I'll look forward to hearing from you – anytime, anywhere.