Update! We're excited to announce the release of our Hiring the Ideal Candidate program.
I am particularly excited about this program because over a long career, I have witnessed too many of the bad habits and lazy practices that lead to failed hires.
The statistics are irrefutable. Even with a simple Google search for failed hires, you'll find a wide range of statistics that report that …
The failure rate of new hires ranges from 40% to as high as 80%,
The vast majority of employee turnover, estimated at around 80%, follows from those failed hires, and
The costs of failed hires run from 30% of annual salary to as much as $250,00 when considering all of the actual and intangible costs of those failed hires.
No matter how you slice it, organizations don't do a very good job of hiring high-performing employees who possess the competencies required to excel in their roles.
Be More Vigilant Today Than Ever Before
The workplace has been turned upside down over the last 18 months of the pandemic. Employees are quitting their jobs in record numbers … and the headlines are full of companies complaining they can't find employees.
It's very tempting to lower your standards to get employees to fill the gaps, but it's a treacherous slope that is likely to backfire … with all of the related pain, wasted training and excessive costs.
That's one more reason this is the perfect time to reimagine and strengthen your Interviewing Process.
I look forward to helping you develop a disciplined approach to Hiring the Ideal Candidate.

Learn More About Hiring the Ideal Candidate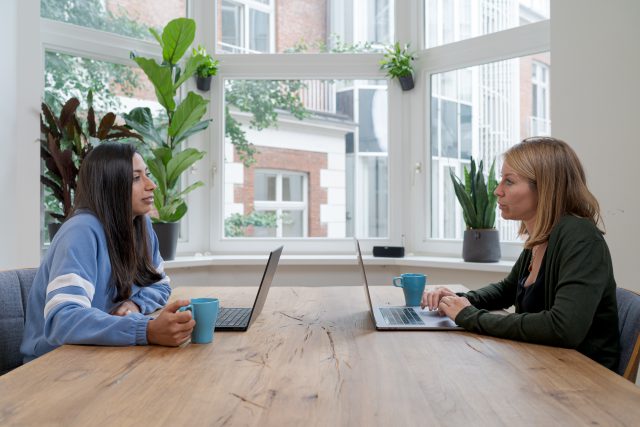 How do you build a great team?
We've often talked about team-building in these pages. Maybe you think too much, but I don't think so.
In fact, I'm not sure there is a too much you can apply to the critical role of team-building in an organization.
Don't we all wish we had the magic answer to this question?
It's not that simple … yet, there are steps you can take that will make a meaningful difference in your hiring success.
That's why we're getting ready to launch a program entitled Hiring the ideal Candidate.
While there are several important phases to the hiring process, we're going to focus on The Interviewing Process, where I believe you can have the greatest impact … IF you follow a systematic approach to identifying the proven competencies a candidate needs to be a high-performing individual in your organization.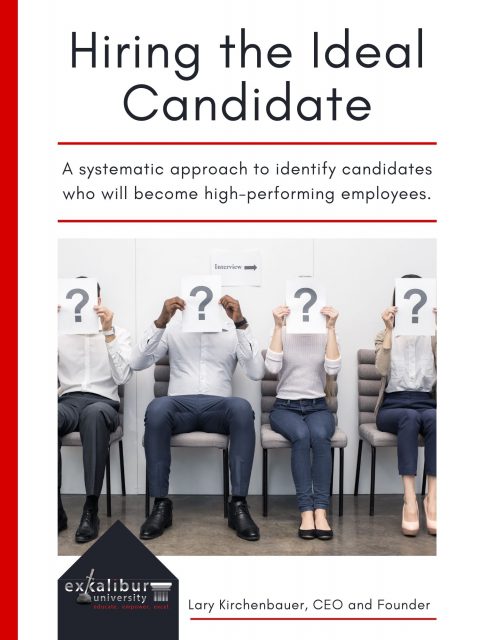 The centerpiece of the Hiring the Ideal Candidate program is a series of 28 Candidate Assessment Tools ("eCATs" where the "e" stands for Exkalibur), along with a comprehensive Candidate Scoring System.
The eCATs are organized in 4 categories to help you probe a candidate's proven capabilities … and uncover objective evidence … that the candidate has the competencies you require in that particular position.
In my experience … and this applies to executives at every level … there is not a a systematic approach to assessing a candidate' skills and proven competencies to qualify for a particular role.
Oh, sure, there's a system.
Write a standard job spec (copy an old one is even better)
Run some ads to find candidates.
Scan the resumes to see which one looks like they might fit.
Interview the candidates.
Hopefully, hire somebody.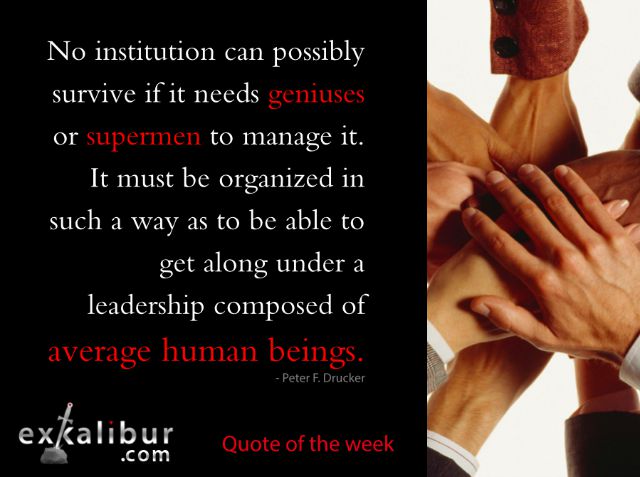 The Interviewing Process
The flawed hiring process always brings to mind the powerful quote you see below. We're always rushed to chop that tree … hire that employee … but simply don't take the time to do it in a way that avoids the hiring mistakes that plague so many organizations.
The rubber meets the road during the interviewing process. Sure, you need a solid pool of qualified candidates, but that's beyond our focus here.
If you do a simple Google search, you will discover that the rate of failed hires is about 40% … and that about 80% of employee turnover is a direct result of those failed hires.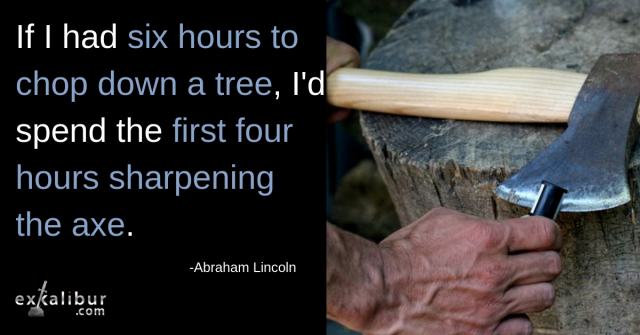 Could it be that the Pool of Candidates is Weak?
Yes, it could … because if you don't have a good pool of qualified candidates, your chances of a successful hire aren't very good. If so, that's another part of this process needs to be fixed.
It could be other things, too, that lead to the doorstep of the Interviewing Process… poorly constructed advertising copy, looking in the wrong places for the right candidates, a poor understanding of the job requirements, etc.
The Greatest Impact occurs during the Interviewing Process
Most likely, however, the failed hire is because the interviewing process is very impromptu and dependent on the specific interviewers involved.
I can't tell you how many times I've witnessed or learned about interviews where the the chief interviewer read the résumé on the way to the meeting. No questions were written down because the interviewer was convinced he/she was capable … simply by sitting with and eyeballing the candidate … that they could unfailingly determine if the candidate was honest authentic and could get the job done.
The result, those poor hiring statistics.
Join the Waitlist
Why not join the Waitlist and learn more about this exciting program. There's no cost or obligation to join … and if you're on the Waitlist when the program is released next week, you'll be entitled to a significant Insider's Discount that won't be offered again.
Click the button below and stay tuned for more information about why this program is a game-changer for anyone committed to building high-performing teams.

Join the Waitlist