Good morning,
Welcome to Sword Tips, the Exkalibur Newsletter for June 2, 2022. I'm glad you're here.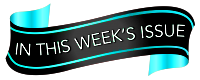 If you have any comments or suggestions for Sword Tips, please email me directly at lary@exkalibur.com.
5 Powerful Leadership Lessons from the Indy 500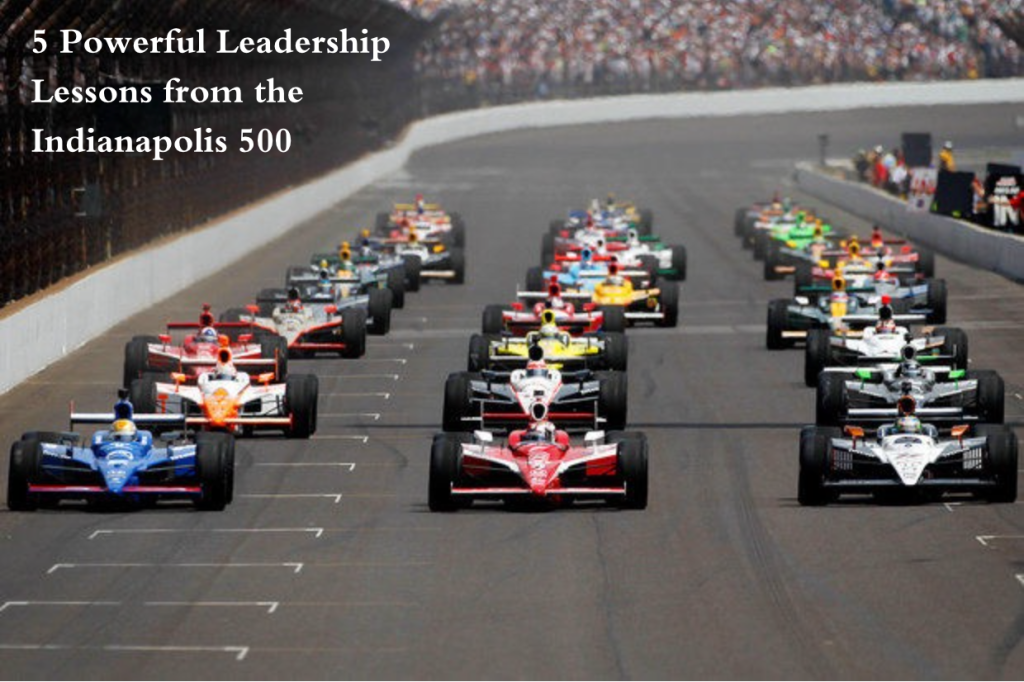 Over the years, I suspect you've learned some valuable lessons from the world of sports as both a participant and a fan. The teamwork required for victory is one of the most prominent.
You'd be hard-pressed to find another event, however, with more powerful lessons for leaders than on the starting line at the Indy 500. You're all in, 24/7 for 365 days … with victory in a 33 car lineup about 3 hours away. What are the leadership demands when there is no do-over?
Read my essay, 5 Leadership Lessons from the Indy 500, and I think you'll find these powerful lessons will serve you well on your leadership journey.
Nothing is more annoying for workers ...
… than to see the massive disparity in CEO vs. worker pay. While I don't begrudge the compensation EARNED by high-performing CEOs, the differences are too often completely out of whack when you consider their respective contributions … AND that nothing would get done without the hard work and commitment of your teammates and employees.
Take heed, CEOs and senior leaders!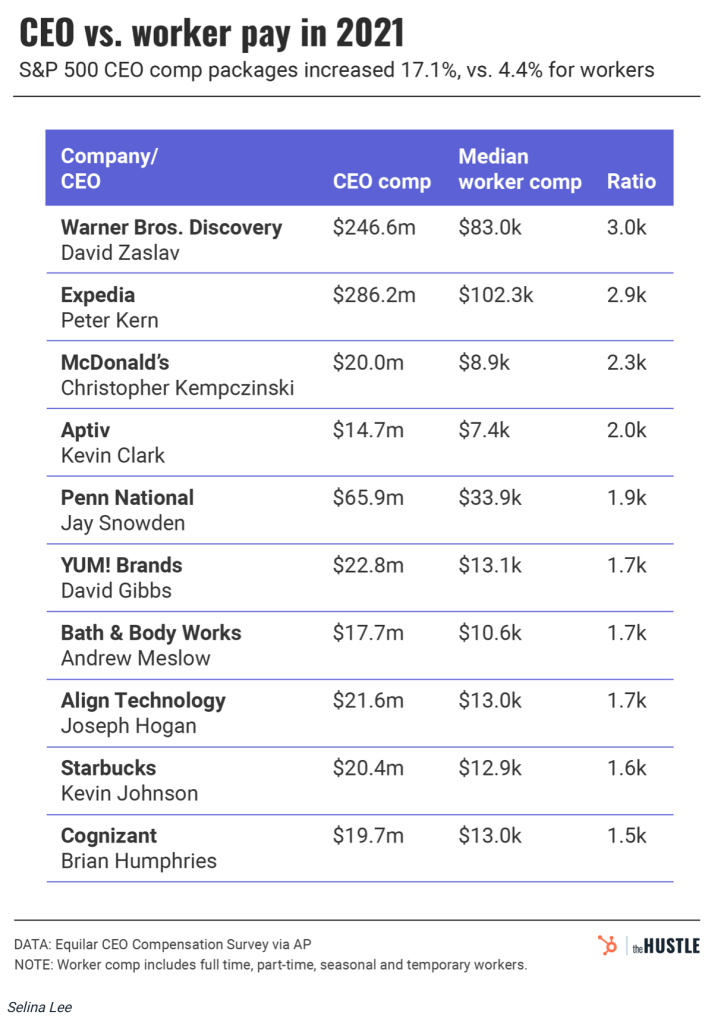 How about this side hustle? Bootlegging!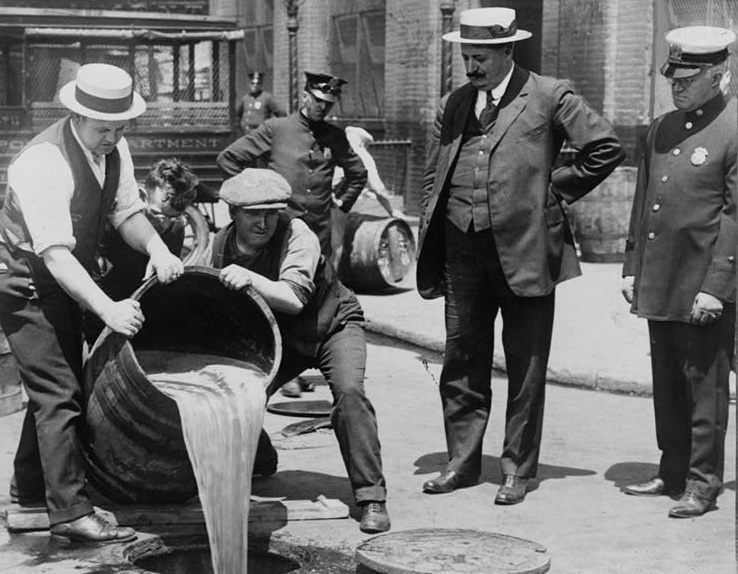 In a Saturday Evening Post article dredged from the Prohibition era, an anonymous bootlegger "offered insider information to help ambitious entrepreneurs on their way to becoming the next Al Capone."
You can read all about it in So You Want to Be a Bootlegger?
Sword Clicks for May 19, 2022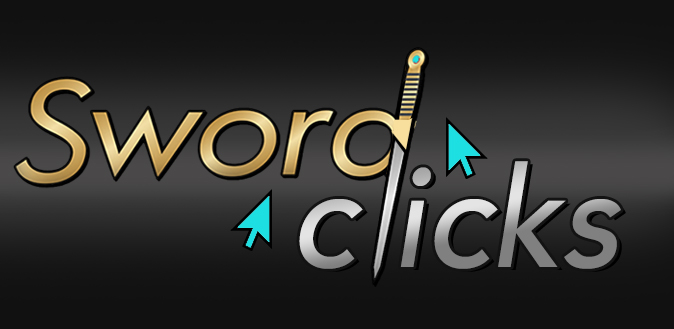 In this week's Sword Clicks, you'll find a short burst of interesting links and stories … and learn there are many badass women in history you may not know … like the women who ran the empire of Genghis Khan. You'll also read about what we're doing to bottle the sun … what those pesky "cookie preferences" popups mean … and what American city is in the world's Top Ten for Best Work-Life balance.
"Imagine a portable computer built from a network of 86 billion switches, capable of general intelligence sophisticated enough to build a spacefaring civilization—but weighing just 1.2 to 1.3 kilograms, consuming just 20 watts of power, and jiggling like Jell-O as it moves. There's one inside your skull right now. It is a breathtaking achievement of biological evolution. But there are no blueprints.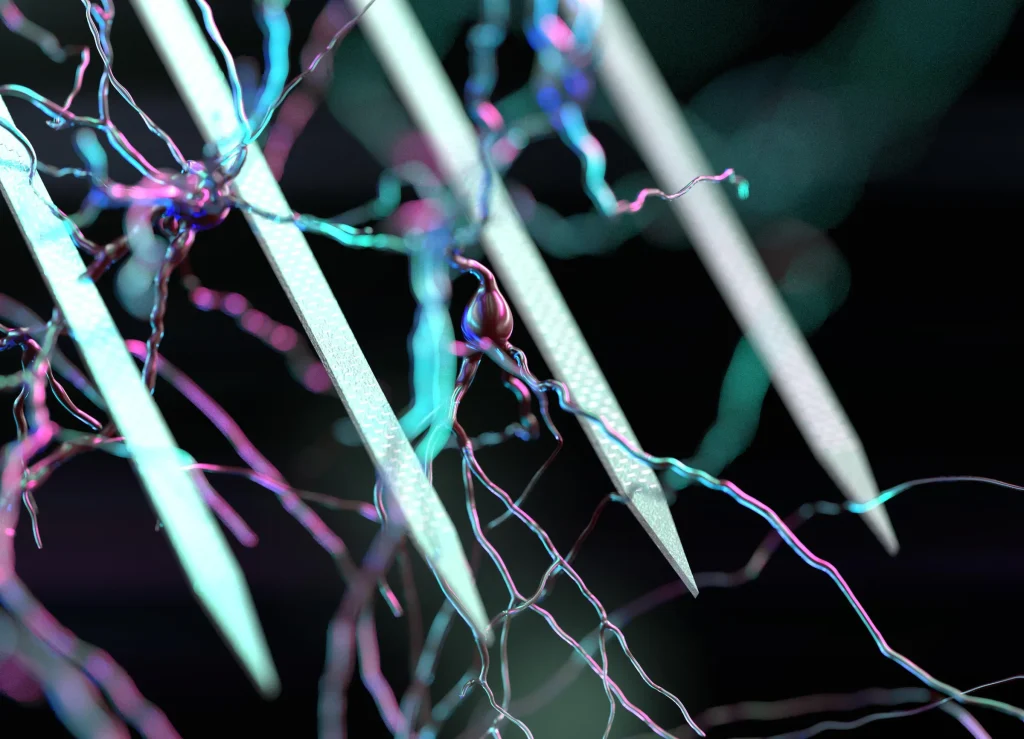 In an article entitled, Eavesdropping on the Brain with 10,000 Electrodes: Exponential growth comes to neural implants, scientists explains their attempts to reverse engineer the operational details of the human brain using Neuropixels; Version 3 is already under development. It entails a way to "place thousands of micrometer-size electrodes directly in contact with vertical columns of neurons, anywhere in the brain".
A fascinating article you don't want to miss. Neuropixels is a new technology with promising applications in medicine and disease management, derived from the use of commercial-scale tools adapted from the semiconductor industry.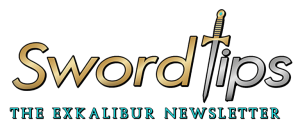 Subscribe to continue enjoying Sword Tips
If you're receiving this email as a member of the Exkalibur Community, it's time to subscribe to the Sword Tips Newsletter to take advantage of the 14-Day Free Trial. It includes a All Access Pass to read the full articles published on Sword Tips as well as the more than 1,000 articles in the Exkalibur database.
When the 14-Day Free Trial ends, you will have the option to extend your subscription for the minimum of $10/month (the price of a couple lattes) or purchase an annual plan at $100/year which includes two free months. You're also invited to subscribe at a higher level if you find Sword Tips particularly valuable for you. An additional 15% of subscription revenue above the standard level will also be donated to the Breast Cancer Research Foundation.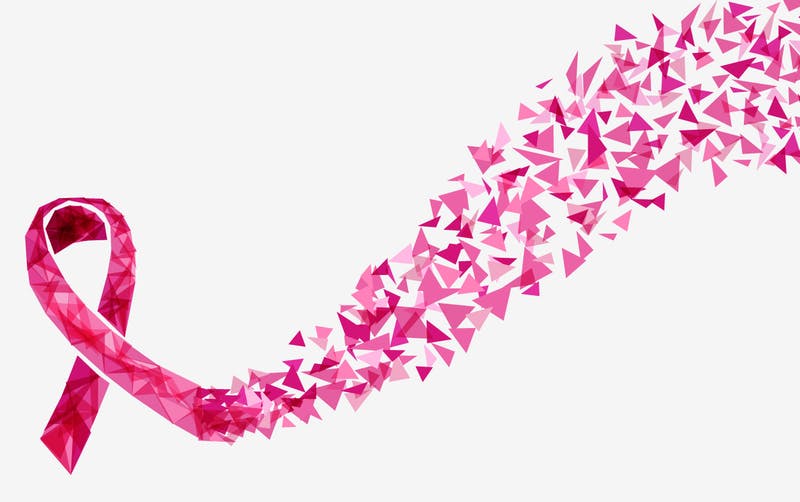 We will donate 10% of subscription revenue to the Breast Cancer Research Foundation and related charities.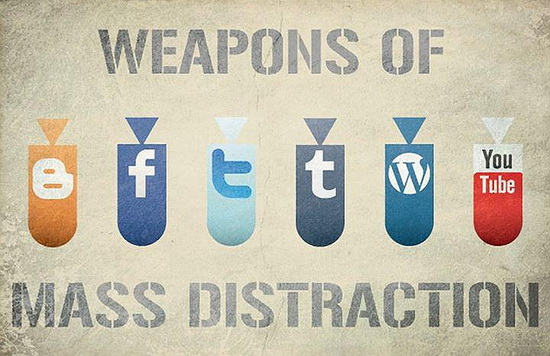 Getting focused, not to mention staying focused, is almost impossible these days. There's a tsunami headed your way every hour of the day and with the constant pinging of email and social media, you have to stay focused to get your important work done and to do the things that ONLY you can do.
In 8 Concepts to Gain Focus & Get More Done without Working 8 Days/Week, I describe several steps you can take to get ahead of the game. If nothing else, they'll serve as a handy checklist of things you can do that will make a meaningful difference in your daily productivity.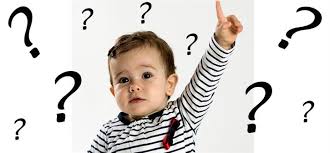 Each week, I will answer a reader-submitted question related to leadership and behavior in the workplace. If there's something nagging at you, click this link to send your question and I will take a run at it in next week's Sword Tips (without attribution). lary@exkalibur.com.
Q: Several of our managers and team leaders report they're tired of being forced to prepare annual reviews for their team members. They think they're a nuisance, they don't have the time and they end up in a personnel file to never be seen again. Is there a better way to do this?
A: Yes, there is a better way. There is also nothing unique about this problem; I've seen it in every organization I've encountered.
If team leaders are doing their job, there should be nothing new in those annual reviews AND nothing the employee being reviewed hasn't already heard in person. Too often, they're hastily prepared to meet an arbitrary deadline and are a shallow substitute for meaningful conversations with each employee about their performance and contributions. (See Setting Clear Expectations as a place to start.)
I'd recommend no less than a monthly in-person conversation with every team member to review their progress on the goals and objectives already established. If clear expectations have been set, everyone should know exactly what's expected and what progress is being made without a long, drawn out "meeting". If that's done monthly, and summarized in a brief quarterly report immediately after that meeting, an annual review is superfluous and contributes little since regular feedback has been given, and hopefully acted upon, long before.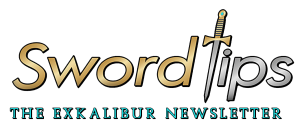 Free All-Access Trial for 14 Days
We are thrilled to offer VIP access to our leadership newsletter for 14 days. No risk. No obligation. SIGN UP HERE.
Already Have an account? [memberful_sign_in_link]
LOG IN

[/memberful_sign_in_link] to your account here.

Leaders often struggle with "tough decisions" that don't go away … ironically, because they're unwilling to make the tough decisions in the first place.
Take a look at the 5 Signs You're Ignoring the Tough Decisions | The "UN" Factor. I think you'll recognize some of what I'm calling "UN" factors, which will help you overcome the Resistance and make the tough decisions you know you need to make.
The Uvalde Tragedy & Gun Control
4 Simple Steps to Dramatically Reduce Gun Violence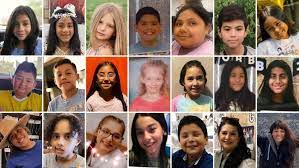 I don't often weigh in on public policy or issues rife with political controversy, but I think we all agree that IT'S NOT THAT HARD to come together on gun control legislation. With one possible exception, my proposed solutions shouldn't be controversial at all and will not abridge gun ownership for those who qualify.
I've posted these thoughts on Twitter and share them with you here. If you have any contacts in Congress, please share them with your representatives. I'd love to see them take a stand and explain why these guidelines are unreasonable. (For the record, I am a gun owner and I think I have a lifetime membership in the NRA somewhere, which I was given at some BB gun event when I was a kid. That's crazy when I think about it.)
Also for the record, I couldn't disagree more with NRA CEO Wayne LaPierre saying that gun ownership is a "human right" and insisting that more firearms, not less, will solve America's gun problem. I get that "guns don't kill people, people kill people", but all people aren't equally qualified to own or use a gun and given the unmistakable link between mental health and mass shootings, these changes can make a huge difference.
I'll add only a very quick comment on the reaction of law enforcement to the Uvalde massacre: Pathetic and Inexcusable. Get in there ASAP which is exactly the protocol. If you're not up to it, find another job!
Finally, I'll add that the Supreme Court has gotten this one consistently wrong from the beginning. When the 2nd amendment was written, they were using single-shot muskets and pistols. Nothing else.
If we could jump into a time machine, I'm also absolutely certain that our Founding Fathers would modify that clause in dramatic fashion if they were familiar with the weapons of war that have been developed in the last 200+ years.
4 Simple Steps to Attack Gun Control
Ban the sale of assault rifles, semi-automatic weapons and the accessories that support them, e.g., large capacity ammunition magazines.
Require thorough background checks for ALL gun sales AND a delay of at least 7 days before the gun can be obtained even if an applicant passes the background check. You can wait for your driver's license or your passport; you can also wait for a gun permit.
Require either in-person firearms training or documented evidence of demonstrated competency, e.g., military, police experience. A written test is insufficient.
Individual gun owners would be required to sell firearms only through a registered gun dealer, with close monitoring and regulation of those dealers. The penalty for non-compliance would be a felony. (This would be more controversial, but it's the only way we can gain any semblance of control over the inestimable 100+ million guns in the U.S.)
What do you think? You can share your thoughts on this issue by emailing me at lary@exkalibur.com. We'll share these comments anonymously in an upcoming Sword Tips issue.
Make it a great week - and Don't Stop Leading!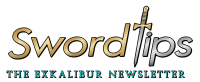 Join the thousands of people reading Sword Tips.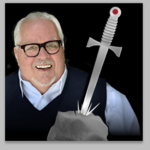 I share insights about Leadership, Accountability & Productivity to help you Become a More Effective Leader, supplemented by a wide-ranging curiosity about what affects our lives outside the office.
"Helping Leaders Pull the Sword from the Stone through Understanding rather than Strength."