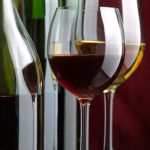 While I don't consider myself a wine industry expert, I have deep relationships with many of its prominent members … and I have earned a lot of experience on paid consulting gigs with many wineries and other professionals in a wide variety of activities.
Most recently, I presented a 90 minute workshop, Practical Strategies to Improve Cash Flow, at the Wine Industry Financial Symposium in Napa, California in September 2010.
Earlier, I organized and really enjoyed a panel I moderated for Moss Adams, LLP and their terrific Wine Industry Round Table program under the leadership of Jeff Gutsch, Partner and Leader of their Wine Industry Practice. The Brand Strategy panel brought together two luminaries of the wine industry, Dan Duckhorn of the Duckhorn Wine Company, Napa, California and Jack Cakebread, Chairman of Cakebread Cellars, Napa, California. It was a unique opportunity to observe some the interesting similarities in the development of these two great wineries while learning of some of the remarkable differences in their approach to business building, fund-raising and family ownership.
I also organized and moderated a panel, "Planning for the Future: What Should We Do with the Company?", with Tim Wallace, President of Benziger Winery; Simon Inman, Partner, Carle, Mackie, Power & Ross LLP; George Coope of Akrell Capital; and Reed Foster, Chairman Emeritus of Ravenswood Winery, which was acquired by Constellation Brands in 2001. You can see an excerpt from that presentation here. of and another panel, "Restructuring in the Wine Industry".
I have spoken about this topic at…
Moss Adams, LLP: Wine Industry Roundtable
Wine Industry Financial Symposium, Napa, California