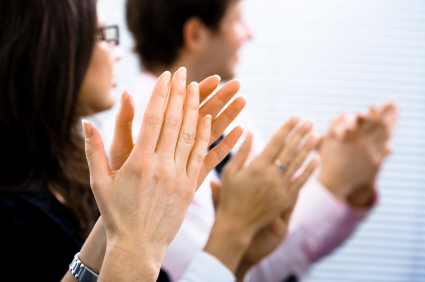 This week, two North Bay organizations deserve a round of applause!
Amy's Kitchen opens an on-site health care clinic
First, congratulations to Amy's kitchen for its innovative approach to employee health care. They recently opened a primary health care clinic at their Santa Rosa production facility.
From time to time, we offer a round of applause to organizations and individuals making significant leadership contributions in their companies and communities.
This is a terrific idea and a clear recognition that a company CAN do more to meet the health care needs of its employees. It's encouraging to see a prominent North Bay company take this important step.
Brian Ling becomes CEO of the Sonoma County Alliance
Brian Ling has been a long time friend and colleague in Sonoma County, and has been recently hired  as the new CEO of the Sonoma County Alliance.