The Resistance is relentless and we have reasons galore for not accomplishing our goals.What is the common thread among all of the excuses reasons we use to rationalize our misses?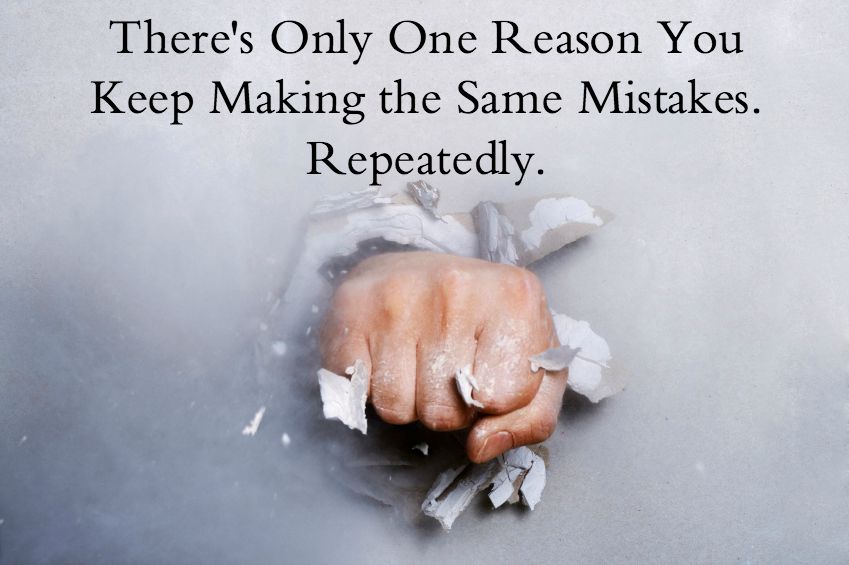 Déjà vu all over again?
How often have you heard one of these phrases banging against your skull  …
"Haven't we been here before?" …
"Didn't we already solve this problem?" …
"Why does this subject keep coming up all the time?"
They're constantly resurfacing, often in disguise as a different issue altogether … but really, the same 'ol, same 'ol.
Have we become dumb and dumberer?
You can probably outline a long list of reasons these same issues keep popping up like whack-a-moles. Chief Executive has tackled this several times, including in their article, 5 Simple Mistakes Even Experienced CEOs Make.
If we haven't become "dumb and dumberer," what's going on?
Keep reading so you don't miss the Single Reason We Keep Making the Same Mistakes