There have been too many bad days for so many … probably a bad week … even a few bad weeks in a row!
How do you handle it if you have to slog your way through a seemingly unending storm?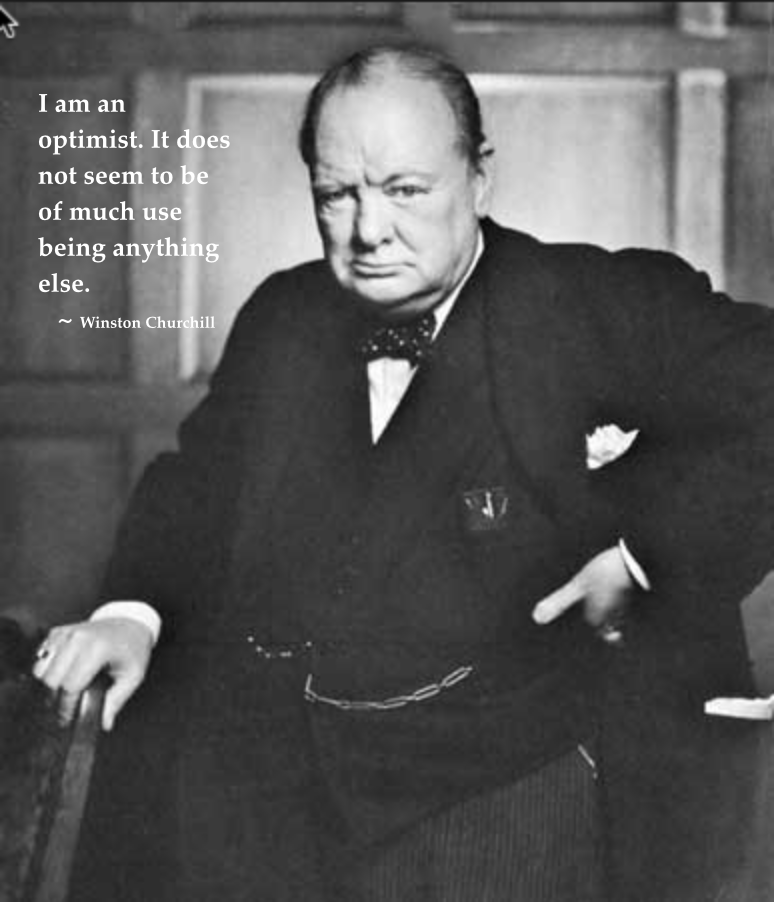 How Do You Achieve Victory Against Insurmountable Odds?
Winston Churchill died in 1965 but few modern historical figures are as legendary as Churchill.
Thinking back on his remarkable resilience during World War II made me think on his countless pearls of wisdom I've enjoyed over the years. Some poignant, some funny, some rather cutting. I've sprinkled a few throughout for your enjoyment and amusement.
It also reminded me that in the face of life's challenges, we CAN keep on getting on … and overcome them even when they seem stretched endlessly in front of us.
What Does the Future Hold?
The truth is incontrovertible. Panic may resent it. Ignorance may deride it. Malice may destroy it … but there it is. ~ Winston Churchill
The future is never clear enough and there are always unbidden passengers getting on the train … this time the Coronavirus (COVID-19) pandemic with its accompanying death, economic turmoil, political discord, family displacement … it's a pretty long list.
"Let us go into the storm … and through the storm," said Winston Churchill as he prepared England to confront the Nazi regime in World War II.
I thought this might be a touch of hyperbole as we face life's challenges, but then I recalled that Churchill's odyssey raged for five years, not just a day or a week.
Imagine Churchill, FDR and others slogging for five dreadful years through the greatest threat to civilization we have heretofore known.
How do we carry on the fight over a longer period?