Comment
A Weekly Personal Productivity series to help you get more done!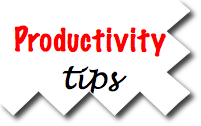 Every Thursday, I'm sharing a new Personal Productivity Tip to help you get more done. Each Productivity Tip is a remarkably simple tool or concept that can be quickly implemented to make a real difference in your personal productivity. When you apply many of them together, they'll make a big difference in improving productivity, achieving accountability and staying focused on the things that matter the most in your life.
You may want to check out some of the posts in this Productivity series, including the the value of checklists; the importance of getting rid of the crappy stuff;  the nightmare of the cluttered mind; and that feeling of being buried all the time. You can also leverage your resources and apply the lessons of the ARCI chart and the S.M.A.R.T. goals to boost the accountability of your entire organization.
____________________________________________
What are you doing with all the random information you get?
One thing's for sure.
The amount of random bits of information heading our way every day is truly mind-boggling.
Some days more than others but collectively, we receive and try to retain thousands of pieces of data that we'd like to store and recall on a moment's notice.
It happens in all part of our life, too.
Kid's classroom schedules, swim meets, volleyball games … and pictures of furniture we like … books and music we don't want to forget … room measurements that we've just taken for the 4th time or wish we remembered when we were looking for a new sofa … or the type of printer ink we need because we always forget which model we have … the list is truly endless.
How many web sites have you visited where you'd like to keep that information … read that article later … keep that software tip handy … gifts we don't want to forget for our anniversary, the kid's birthdays, Mother's Day … this is another endless list by itself.
I love Evernote to collect every tidbit of information
I've become pretty attuned to capturing every single minor detail in my trusted system.
Since I'm on the Mac platform, I use Daylite, a great productivity suite.
Let me know if you want me to share more details about their dashboard and how to adapt it using GTD principles.
I've also jumped into the deep end of the pool with Evernote.
I've had the Premium version for about 3 years but I never used it as much as I do now.
I've come to see it as a more important part of my workflow because it serves as a very handy database for random bits of information.
It easily syncs across all of your platforms … laptop or desktop, iPhone, iPad and other devices …. seamlessly and quickly. That part is truly a no-brainer.
The elephant logo of Evernote is just that … your personal memory bank for all things that stumble across your path everyday.
Just this week so far, I've added 66 notes to my Evernote database.
If you want to know more about how to integrate this wonderful program into your workflow, let me know and I'll expand upon it in an upcoming article.
Comment
A Weekly Business Finance series for Non-Finance Executives!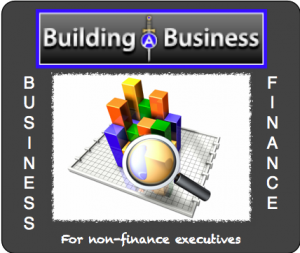 "Financial Adrenaline" is a term we love around here because it reflects our commitment to help you turbocharge your business with practical tips and techniques to improve free cash flow, the lifeblood of business. As a further extension of our Financial Adrenaline program, we're going to share a new Business Finance Tip every Wednesday specifically for those business executives who don't have a finance background. Our current Big River series started with We're Making Money. Why are we broke? … then No Cash? Can we borrow what we need?, What if our loan collateral doesn't cut it? and the need for outside investors.
Last week, we began our conversation about business valuation. We continue that discussion today with a valuable chart that will help you understand some of the key valuation principles.
____________________________________________
"Can anybody remember when the times were not hard and money not scarce?"
~ Ralph Waldo Emerson
What's the difference between a Strategic & Financial Buyer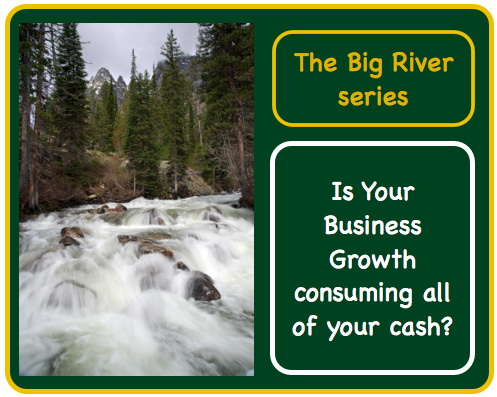 John Wilson, CEO of Ace Business Stuff, has been working diligently with his controller, Tom Sampson, to assess his financing needs. They may require an equity investor as he suspects that his controller's right that bank financing may be insufficient.
"Hi Lary," John said when he got Lary Blogger on the phone again.
"We're almost finished with our forecast, but it still looks like we'll need some equity. I'd like to explore what you said about strategic buyers and financial buyers and see the diagram you mentioned."
Different Buyers have Different Perspectives
"John, this diagram is only meant as a general overview of some key valuation concepts," I said when I visited with John at his office a few days later. "It should help you better understand certain key concepts which underlie the valuation of an ownership interest in your company.
The Strategic Buyer will pay the highest premium
"At the top is the Strategic Buyer. In short, he's looking for more than a simple financial return. (more…)
Comment
What Does It Take to be a Great Leader?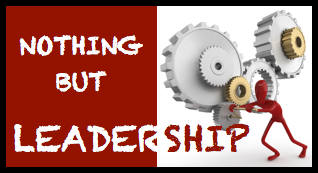 Nothing in life travels in a neat formation accompanied by bugles and cavalry. A lot of it shows up filthy and unkempt, prominent in the mess we've made around our foxhole. These lessons are typically the offspring of hubris, naivete and ignorance … or from overlooking the land mines hidden beneath our feet.
Every Tuesday, we'll share valuable and practical leadership tips and tools to help you BE a better leader so you can BECOME a better leader. Remember … you won't BECOME a better leader until you start BEING a better leader  … implementing NOW the changes necessary to adopt the proven strategies of successful leaders. You might start by building on the communication matrix and making sure you're defending the castle to get done what only you can do. Make some time so you're thinking past today.
___________________
It's Almost Midnight. Do you know where your cash is?
Okay, I admit it, I'm cheating a little this week … but I've got a few good reasons. Well, I'm calling them reasons anyway.
For one, I'm working hard to get ready for our Cash Flow Workshop, "It's Almost Midnight. Do You Know Where Your Cash Is?" scheduled for May 25th. If you live in the San Francisco bay area, are not a financial executive and want to advance your business finance knowledge, our workshop is tailored for you.
Every successful business executive needs a solid grounding in the principles of cash flow … (more…)
Comment