Be sure to take time to enjoy the blessings in your life on this Thanksgiving holiday. T  he world will keep spinning without our business devotion, so invest your day with friends and family.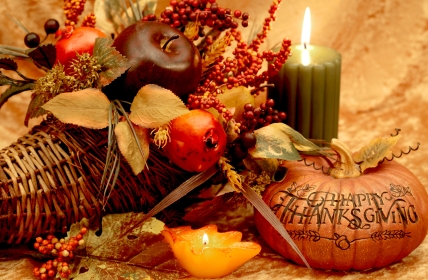 Take a moment this Thanksgiving holiday to leave your trials and tribulations behind and reflect upon all of your blessings. We have a lot to be thankful for living in the greatest country on earth, with all of its blemishes, and for our families and friends who nourish our lives.
Gratitude is not only the greatest of virtues, but the parent of all others. ~ Cicero
Enjoy each others' company … catch a little Detroit Lions football (a feature of my childhood Thanksgivings in Michigan) … or watch Santa arrive in the Macy's day parade. But don't let the moment pass by without loving the ones you love and who love you and enjoying and embracing the blessings that fulfill our lives.