What Does It Take to be a Great Leader?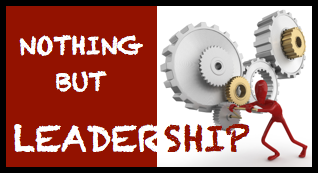 Every Tuesday, we're sharing valuable and practical leadership tips and tools to help you BE a better leader so you can BECOME a better leader. Remember … you won't BECOME a better leader until you start BEING a better leader … implementing NOW the changes necessary to adopt the proven strategies of successful leaders. You might start by building on the communication matrix and making sure you're defending the castle to get done what only you can do. Make sure to take some time so you're thinking past today. Don't forget our 12 part Leadership series.
***********************************
Finally, Column No. 100?
If I haven't put you to sleep yet, you're not reading every one of my columns published in the local New York Times affiliate … and guess what? By my count, this column is a milestone as column #100. Has anyone else written that many … other than the Editor in Chief, of course?
Have I been listening in on your conversations?
This journey began in the Fall, 2007 and for the most part, bi-weekly since then. The only exception is the most recent L.E.A.D.E.R.S.H.I.P. series that was published over 12 consecutive weeks. Most of the columns have climbed around the monkey bars at the intersection of Strategy, Finance & Leadership, but according to several keen observers, I've also listened in on their boardroom conversations. Others have said they recognized themselves in my examples … I'll never tell … and some have even said, "stop writing about me". We'll never know if it was intentional or accidental, will we?
What are some of the most important concepts in Building a Business?

(more…)