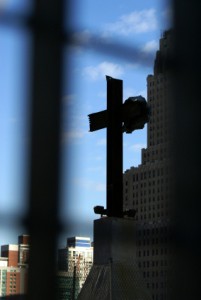 We all know where we were on 9/11, a day that alongside Pearl Harbor, will live in infamy.
On this 10th anniversary of 9/11, we have all reflected on this unforgivable act by a lawless band of terrorists with no respect for the dignity of human life. In their flawed interpretation of the tenets of Islam, they defiled both the devout followers of Islam as well as our innocent countrymen.
In my lifetime, I can't remember a time when there was such an overwhelming unity of spirit among all Americans in the aftermath of the 9/11 tragedy. We stood arm in arm as compatriots, both physically and spiritually, against an enemy devoted to nihilist principles and the spiritless pursuit of bedlam against the unsuspecting. That invigorating spirit seems a distant memory in these days of blind partisanship and political posturing, but it is an uplifting memory that we all would eagerly welcome under more pleasant circumstances.
I was moved to write this while we watched the surreal but indelible images of that morning with tears rolling down our cheeks. The horrific collisions and unfathomable collapse of both World Trade Center buildings are unforgettable. Families torn asunder, children parentless, companies gutted, police & firefighters making the ultimate sacrifice for unfailing service in the face of insurmountable odds.
My heart bears no burden for anything we have done to bring these terrorists to justice, and my combative genes harbor no regrets for whatever else we need to do to keep each other safe. We were rightfully angry following 9/11, and while we abhor the innocent suffering that accompanies the war on terror, it is a necessary evil that, for now, seems unavoidable.
So, on this day, cuddle with your family and embrace your friends. Take nothing for granted, enjoy every moment and say a prayer for the families directly affected by 9/11.
They deserve our compassion, respect and lasting memory.