Any chance that you're tone deaf? Maybe you should follow Paul McCartney's example.
A brand anthem expresses to your customers the core values related to your brand and products, much like a vision statement expresses the core values of your company 
---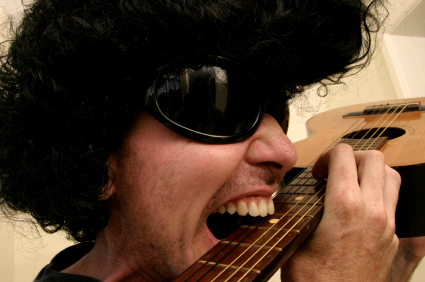 A few months back, I was sitting in an exceptionally beautiful church on Easter Sunday morning.
There were garlands of fresh daffodils and orchids draping the sanctuary.
Easter lilies were everywhere, consuming the floor of the chancel and the empty spaces on the altar rails. Small children were dressed in their Easter finery, sitting awkwardly in their new suits and dresses anxiously awaiting the Easter Egg hunt following the service.
Time for the Processional Hymn
Christians everywhere know that the hymn, "Christ the Lord is Risen Today" also starts the Easter service and marks the procession of ministers and laity down the aisle to the altar.
It is unarguably the best known Easter hymn, a holiday staple like O' Little Town of Bethlehem, Joy to the World and other holiday songs at Christmas.
I pretty much know that Easter hymn by heart … sang it every year as a child … and can't imagine an Easter service without it. Read What Happened to that Favorite Song