If you're like most, you love playing the game far more than you like preparing to play … in the sports world, better known as practice.
In business, as in sports, you've learned … courtesy of the school of hard knocks … that your success in the game is closely intertwined with how well you're prepared to play it … how hard you have practiced.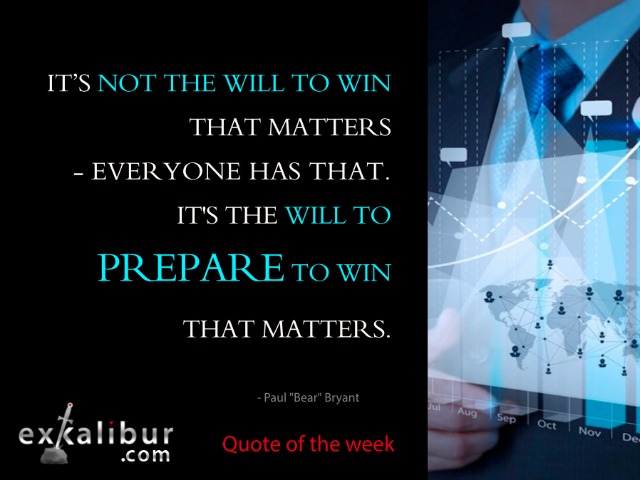 On the eve of 2018, now is a great time to get prepared. There will be unexpected speed bumps to be sure, but having a plan is your greatest asset and advantage.
Summon the will to prepare … a commitment to getting ready with the same passion as you play the game … and you'll set yourself up for the Best Year Ever.
You can easily add your comment below, or by visiting our Facebook Page or @Exkalibur on Twitter. I visit them every day and look forward to discussing these ideas and concepts with you.