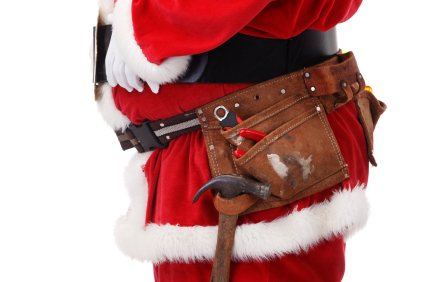 Yes, the holidays are here and already the list of things to do continues to grow – completing the annual budget, planning parties, visiting with friends, figuring out what to get who for when … and so it goes.
Yet, my spirit remains strong, so I've prepared a menu of 12 holiday treats that I hope will slide down like Amaretto eggnog in front of a winter fire.
I've even scoured some of my earlier columns to find the most delectable morsels.
"In theory there is no difference between theory and practice. In practice there is." — Yogi Berra
So, here's a smorgasbord of lessons learned – a few appetizers, a choice of entrees, a little dessert – from executives of both extraordinary capability and numbing incompetence  — that should grace your executive table for 2015.
1.     It's never about you.
It's always about them. Customers, employees, suppliers … family, friends, colleagues.
Be clear about it and thrive.
Get it backwards?
Fail.
2.     If you don't think you'll ever have a management succession problem, you already have one.