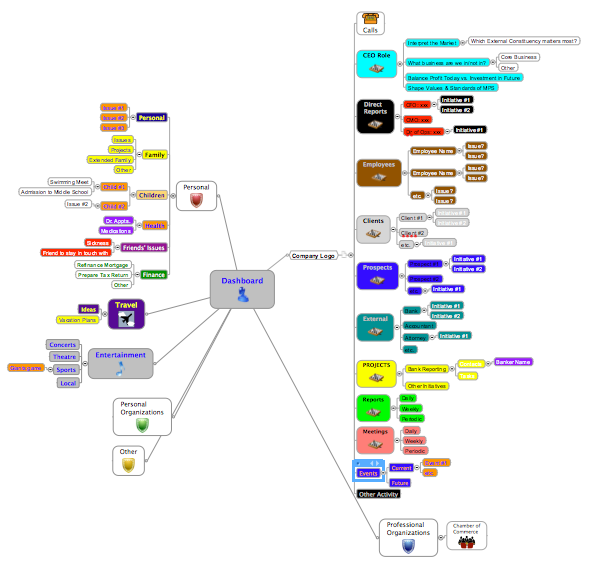 In the most recent Exkalibur newsletter (for subscribers only; January 27, 2011), I mentioned a brief video presentation that demonstrates the mind mapping approach using the sample Executive Dashboard.
Watch the video presentation | Executive Dashboard
I think the video will help you understand some of the tools and techniques available in mind mapping software, and how you can apply them to both your professional and personal life. The real beauty of this tool is that it is very simple, so you'll be able to easily create a very handy single page reference to keep you on track at all times.

to see how you can make a Mind Map work for you.
PDF and .mmap files are also available
You'll also find the PDF version of the Executive Dashboard here. You can also find the same Executive Dashboard map in the native <.mmap> format here. T'his format is accepted by most mind mapping software, and will give you a head start so that you can modify the map to work for you.
We're publishing new Personal Productivity Tips every Thursday. Throughout the week, we're constantly updating our content with the latest tips and tools to help you build your business.