The Exkalibur Leadership Forum is a group of senior executives and business leaders, running companies from $10-100 million in annual revenue, who meet on a regular basis to build their leadership skills, enhance their executive education and share their insights and experiences to help each other make better decisions and improve their Company's performance. Please visit our Exkalibur Leadership Forum main page for further information.
Communication Action Plan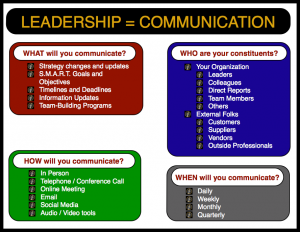 During a recent quarter, we focused our Best Practices series on Communication. Each member prepared a Communication Action Plan for the year, carefully considering all of the constituencies with which regular communication is required. We discussed what should be regularly communicated to each constituency, with what frequency and using what tools and platforms to ensure that regular communication isn't compromised. You'll find some suggestions about how to get started with your own Communication Action Plan at Exkalibur.com. It includes a valuable Communication Matrix that will help you consider the breadth and depth of your communication needs.
Warren Buffett's Letter to Shareholders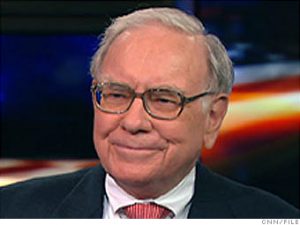 We also read and discussed the latest Letter to Shareholders from Warren Buffet that accompanied the Berkshire Hathaway Annual Report. His annual letters are legendary and run to 30 pages of folksy wisdom, financial insight, and practical business principles, a far cry from the traditional, boring and CYA letters published by most public companies.
Financial Literacy

Each of the members also completed a Financial Literacy test during this quarter. We reviewed the test results in detail, clarifying the relevant terms and definitions that underly the core principles of business finance. We discussed detailed illustrations of how business decisions impact monthly financial reporting, some of which formed the basis for materials I presented in Exkalibur's Cash Flow Workshop,""It's Almost Midnight. Do You Know Where Your Cash Is?"
Does Culture Matter?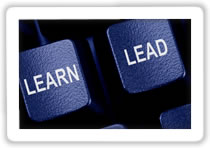 We also time discussed the performance impact of differing cultural environments in a variety of retail and industrial companies. Can an "employee-first" company join the top ranks of companies where customers reign supreme? How does that environment differ from a customer-centric culture? Is there a single approach that's more likely to encourage a collaborative culture and superior performance? Are there elements from different cultures that can be blended into a powerful service culture that celebrates both the employee and the customer?
Executive Plan Update

On a regular basis, each member shares their progress toward the goals and objectives set forth in the Annual Executive Plan, prepared by each executive during the 4th quarter of the year. The plan is updated quarterly, with concrete financial performance criteria as well as an  active discussion about the achievements, shortcomings and concerns experienced in the pursuit of the individual, team and company goals they have set for the year.
Other Practical Strategies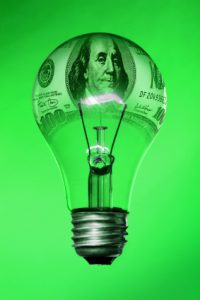 Here are some of the other practical strategies that we discussed during this quarter:
–  Specific examples of strategic pricing challenges and some of the tools and techniques used by smaller companies to overcome the advantages of their larger competitors.
–  New and proven Personal Productivity tips and techniques to manage the flow of information, email, social media and other distractions that impede our progress toward our goals and and a meaningful work/life balance.