You're probably familiar with the Legend of Exkalibur – but you may not know that the key to freeing the sword from the stone was always about understanding not strength.
Simply put, that's what drives our work … helping family businesses and other privately owned, middle market companies implement practical business solutions that integrate strategy, finance and leadership to achieve superior performance.
It's a tough world out there right now, isn't it?
These days, clouds of uncertainty hang over the business landscape like never before.
The challenges, threats … and yes, the pain … come from all directions … team members that disappoint, customers whose loyalty is as reliable as your lowest price … competitors who thirst for your demise.
The distractions are immense, too … an unpredictable economy with little visibility … an overloaded inbox and email that growls at all hours … direct reports who can't keep up and are dragging you down.
Let our experience help guide your success
Exkalibur steps confidently into this uncertain business climate to provide integrity, insight and relentless devotion to the growth and success of your business. If your company aspires to accelerate its growth, or is facing a transition resulting from business decline or ownership change, we can help. You'll find that our About Us page will also help you understand how we're trying to create a community of middle market executives devoted to building successful businesses.
We work with the best of the best
My diverse career brings an unusually broad and realistic perspective to help you improve your individual and business performance.
We're also fortunate to work with a virtual network of "best of breed" experts – senior executives with world-class client service records, who specialize in the fields which underlie superior executive and business performance. These fields include leadership, corporate governance, capital markets, operational excellence and Action Planning. We also work with "trusted advisors" in more specialized areas dealing with securities, valuation, shareholder's rights, estate planning, corporate and individual taxation, intellectual property, labor and real estate.
Tell me what's on your mind and let's think about it together.
Your company is the jewel at the center of our universe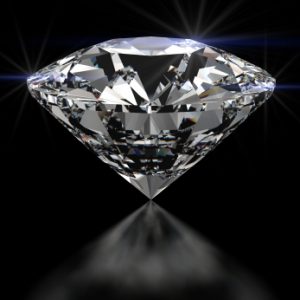 We know that consultants haven't always earned your respect.
Some of them have hung their shingle with very limited experience and don't really understand the many issues integral to creating realistic and lasting solutions … or they come from big companies with little relevance to the dynamics of family companies or middle market businesses with limited resources.
They may be smart and knowledgeable but they have no experience working in a client service environment, and their project management skills are limited. They over-promise and under-deliver and leave their clients with big bills but, like footprints on the sand, with no meaningful or sustainable results.
So, we're canning the term consultant. We'd prefer "Advisor" as someone who steps into the foxhole with you, offering seasoned counsel as we work together … with you, back to back … to build a successful business.
"Feedback is the Breakfast of Champions."
We believe outside advisors can add tremendous value … and we believe that our counsel provides valuable, independent and unbiased feedback to help you achieve a realistic and balanced perspective about your business.
For Exkalibur, your company is a jewel at the center of our universe … and each of our integrated service offerings captures light and intensifies it by focusing on a different facet of your business. While these offerings are structured as discrete services, they are also highly integrated.
I've highlighted a few of our services in the following sections to give you a little more insight into how we can work together.
True leaders never stop learning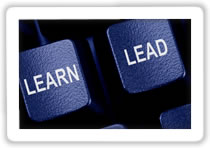 Our work on leadership development, whether through the Exkalibur Leadership Forum or our Executive Coaching services, connects you to other CEOs and combines practical experience and best practices to help you become a better leader. The Exkalibur Leadership Forum offers a valuable individual and group dynamic, and serves as an unpaid board of advisors committed to helping CEO's find the best solutions and stimulate superior performance.
Executive Coaching means working individually with senior executives in a collaborative way. Whether you call it "Coaching" or "Consulting", our independent and unbiased feedback will help you gain consistent focus on your goals and objectives and help you become a better executive.
We can help you become a more Effective Leader
Don't hesitate to contact me directly. I will be happy to sit down with you, at no cost or obligation, to listen to what's on your mind so we can think about it together and come up with a sound plan to help you keep building your business .