What Does It Take to be a Great Leader?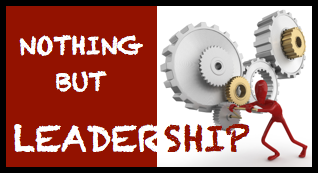 Every Tuesday, we're sharing valuable and practical leadership tips and tools to help you BE a better leader so you can BECOME a better leader. Remember … you won't BECOME a better leader until you start BEING a better leader … implementing NOW the changes necessary to adopt the proven strategies of successful leaders.
You might start by building on the communication matrix and making sure you're defending the castle to get done what only you can do. Make sure to take some time so you're thinking past today.
Our new series on the building blocks of L.E.A.D.E.R.S.H.I.P. continues today. You should read the introductory article, The Cornerstones of Effective Leadership, and continue with L = Loyalty, E = Excellence, A = Attitude, D = Discipline and E = Education.
___________________
This is the sixth article in our 10 part series, The Cornerstones of Effective L.E.A.D.E.R.S.H.I.P.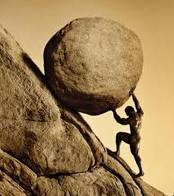 "Ninety-nine percent of all failures come from people who have a habit of making excuses."
— George Washington Carver


___________________
This concept is pretty simple, isn't it?
We expect that Sam's mom will pick up our child from school when promised … that our salary increase will take effect as scheduled … that our boss will fight for our marketing budget as he said he would. We expect our leaders to have our back, to be responsive, to honor their word and generally do what they say they're going to do when they say they're going to do it.
It's simple … but when it's absent, it can be paralyzing.

"Don't worry. I'll take care of it."
How many times have you said to someone, "I'll take care of it," and somehow failed to accomplish the task you assumed? It's a handy throwaway line we've all used, but if you don't take the next step to make sure that commitment is built into your workflow, it will never be honored.
Do you keep track each time you say it?
The challenge is that you're probably repeating that line to any number of people throughout your day … with only good intentions, of course … and may overlook that your commitment is far more memorable to each person to whom you make it than it may be to you. What's missing is your commitment to honor your promise and make sure you take the necessary action steps to get it done.
R.E.S.P.E.C.T. – How to Get It by Earning It
I've exercised a modicum of literary license this week because while I believe R = Respect is an important building block of an effective leader, I've already written extensively about it. In fact, I have today released my second free e-book, R.E.S.P.E.C.T.: How to Get It By Earning It on our web site. So, maybe I earn a "Twofer" this week … and since Respect is already in the bag … maybe even a "Threefer" when you consider that Responsibility is at least a kissing cousin of R=Reliable.
Once you lose it, it may be gone forever
Reliability presents an interesting medley. While all of us expect our leaders to be reliable, Reliability is a characteristic that once lost, may be irretrievably gone. If you develop a reputation for being unreliable, people will stop asking you for your help and support because they can't depend on you. If that happens, your tenure as a respected leader will be short-lived.
Keep the promises you make
Sure, it's easy to respond … "I'm very busy, I have a lot to do" … "I have other more important priorities" … but that won't fly with the people to whom you make commitments. If that's the best you've got, don't make any promises at all. Just say, "I can't do that … I won't do that" … or "go to someone else to have it done." The worst thing you can do is take on the responsibility and fail to deliver.
Pay attention to your commitments. Everyone else is!
It's demanding to be reliable because it means that you need to get virtually everything done to which you've committed. You may have committed to provide leadership, resources, new products, funding … bagels for this morning's meeting … and everyone knows it.
Don't lose the Reliability Factor
Even if someone only "perceives" that something needs to get done, e. g., your products are outmoded and definitely need to be upgraded, your "Reliability Quotient" will quickly dissipate when people don't see those new products being developed. Your colleagues will assume that what they've noticed by accident should be one of your core responsibilities. They will expect you to get it done even though you may not have made a specific commitment to do it.
Reliability is the Heart of your Leadership Quotient
In some ways, being reliable transcends many of the other essential qualities of leadership because people need to depend upon you under all circumstances. You might say that your constituents, whether employees customers or vendors, demand your Reliability — because they also rely upon you to be Loyal, to pursue Excellence, to have a positive Attitude, to be Disciplined, to Educate yourself and your team … the qualities of leadership we covered earlier in this series.
Reliability becomes the linchpin of your leadership machine because without it, you can't be relied upon to consistently embrace or embody those other qualities.

Reliability is a simple concept … but difficult to execute
Reliability is simple in concept but difficult to execute … and very difficult to recover if you miss the mark. Say what you're going to do, and do it. Don't over-promise. Keep track of all your commitments to all your constituents … and at the earliest possible moment when you suspect that you'll fall short, reach out to explain the situation. Let them know you haven't forgotten or overlooked your commitment, that it remains important and that you'll get it done as promised.
If you're not Reliable … look up "oblivion"
If you miss the mark on occasion, you'll be forgiven as long as your conduct squares with a demonstrated commitment to caring about what you promise. … And you can be counted upon to get it done. Without Reliability, you'll only lead yourself into oblivion.


********************************

This article was published in the July 25, 2011 edition of the North Bay Business Journal, a publication of the New York Times, and a weekly business newspaper which I have served as a regular columnist for over three years. The Business Journal covers the North Bay area of San Francisco – from the Golden Gate bridge north, including the Wine Country of Sonoma and Napa counties. The electronic version of this article, as published by the North Bay Business Journal, may be found here.
**********************************************************************************
Lary Kirchenbauer is the president of Exkalibur Advisors, providing practical business strategies for family and other privately owned businesses in the middle market. Exkalibur works closely with senior executives and their businesses in the wine and other industries, and hosts the Exkalibur Leadership Forum for leaders of middle market companies in the North Bay. Please visit Exkalibur.com for a library of valuable resources, articles and insights or connect on Twitter, LinkedIN or the Exkalibur fan page on Facebook.