Our leadership prowess is always on the line but nowhere more powerfully than on the starting line at the Indy 500.You're all in, 24/7 for 365 days … with victory in a 33 car lineup about 3 hours away. Do you understand the leadership requirements to achieve victory in such a short period of time?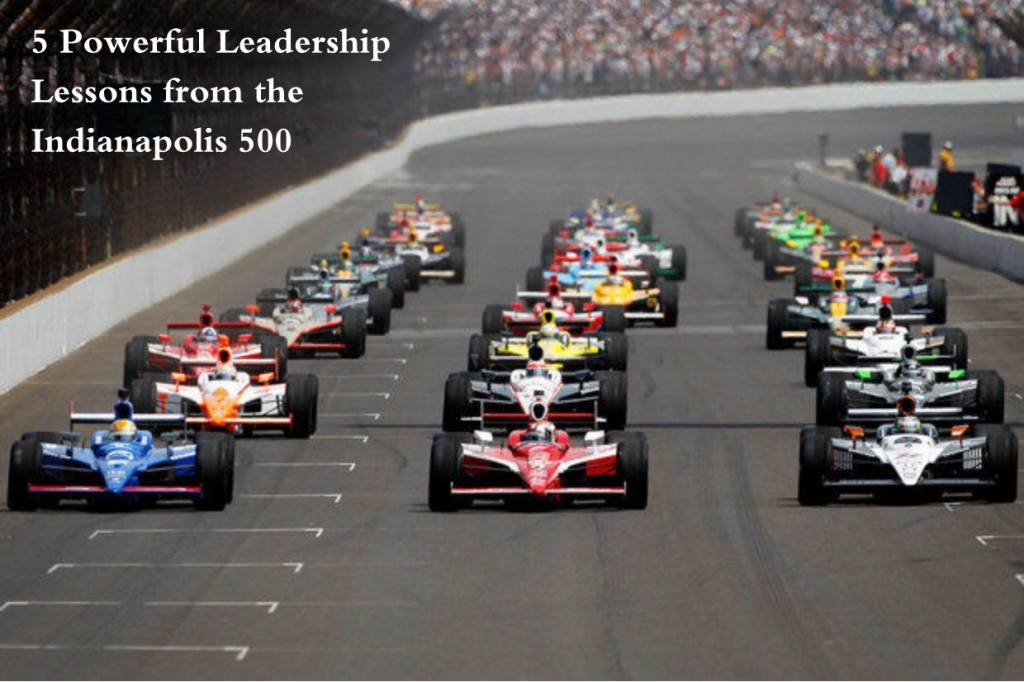 Close only counts in horseshoes and hand grenades
On Sunday, May 24, 2015 … and with a spread of only .1046 seconds – yes, that's about 1/10 of one second – Juan Pablo Montoya overtook Will Power – (yup, that's his real name, a good one for this stuff, huh?) – to win the 4th closest race in Indy 500 history.
(Last year was the 2nd closest when Ryan Hunter-Reay overtook Helio Castroneves to become the first American to win it since 2006.)
I've been following this race for more than 50 years
For over 50+ years, I have listened to … and starting with the first live, same-day telecast in 1971 … watched the Indianapolis 500.
Every year.
Without fail.
What do I know about cars?
Nothing!
Really, I should say Absolutely Nothing!
Keep reading to learn the 5 Powerful Leadership Lessons from the Indy 500