Our leadership prowess is always on the line but nowhere more powerfully than on the starting line at the Indy 500.You're all in, 24/7 for 365 days … with victory in a 33 car lineup about 3 hours away. Do you understand the leadership requirements to achieve victory where there is no do-over?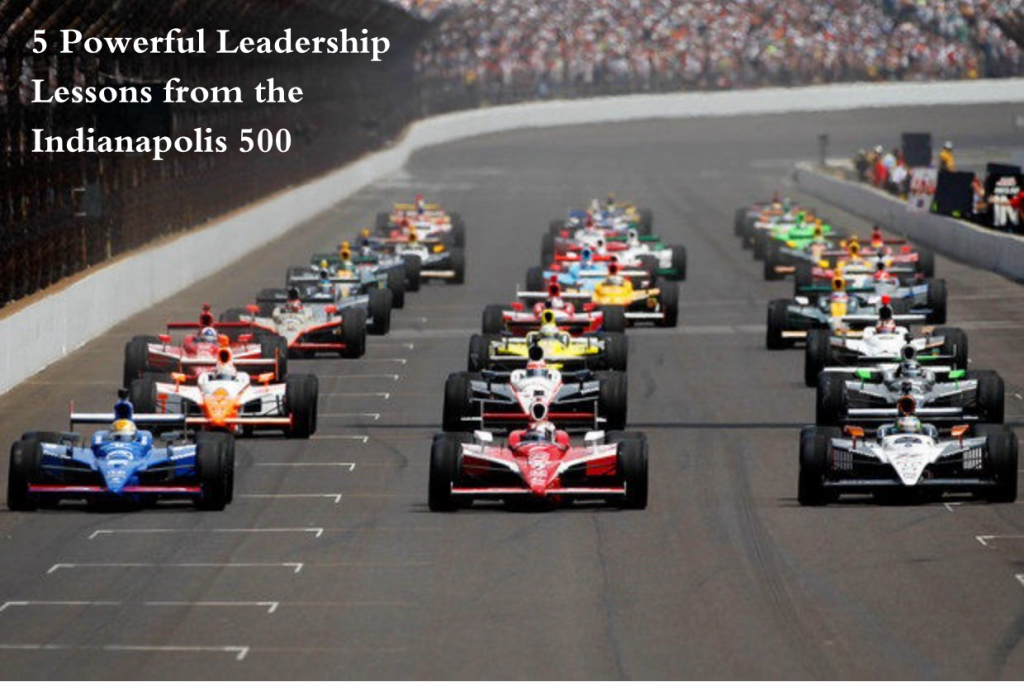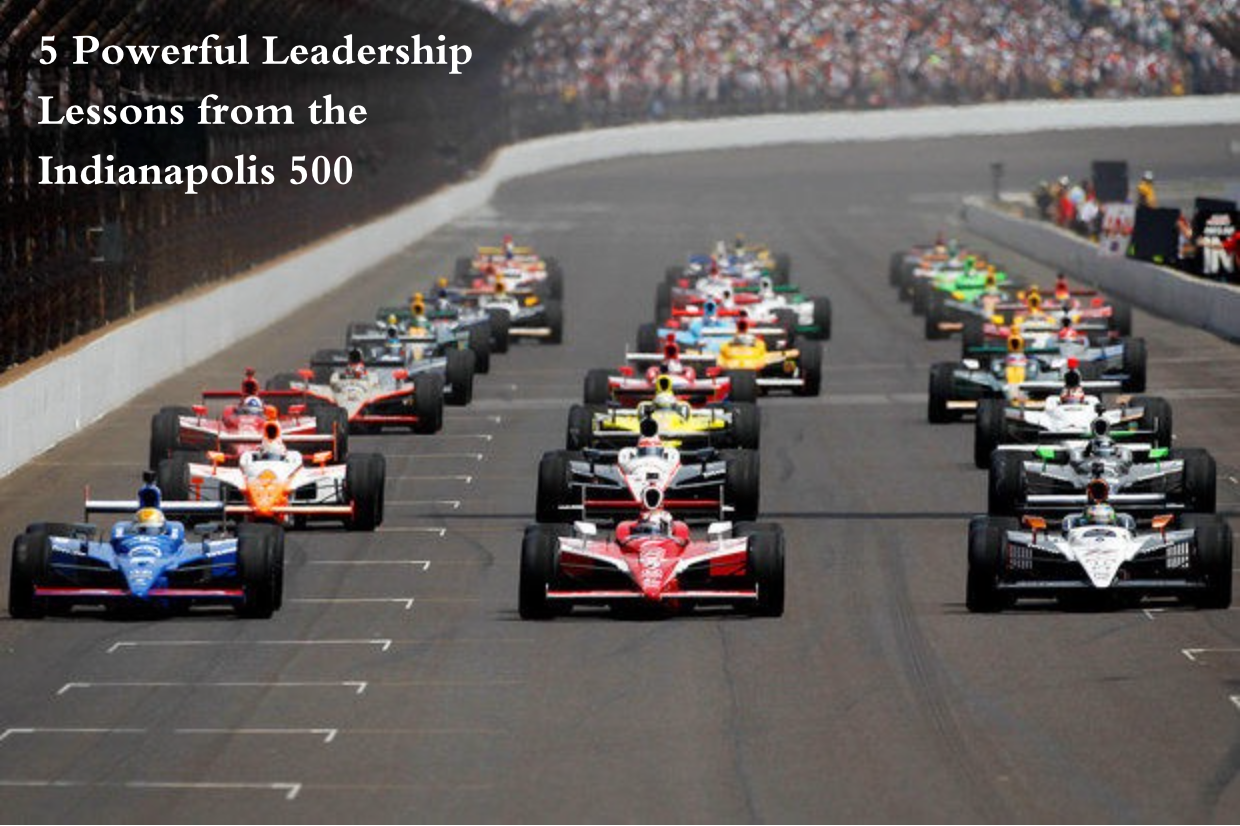 Close only counts in horseshoes and hand grenades
On Sunday, May 28, 2017 … and with a spread of only 0.2011 seconds – yes, that's about 2/10 of one second – Takuma Sato edged out Helio Castroneves who was trying to become only the 4th driver to win 4 times at the Indy 500. Sato is the first Japanese driver to win at Indy and earned his redemption from hitting the wall on the final lap in 2012.
I've been following this race for more than 50 years
For over 50+ years, I have listened to … and starting with the first live, same-day telecast in 1971 … watched the Indianapolis 500.
Every year.
Without fail.
What do I know about cars?
Nothing!
Really, I should say Absolutely Nothing!
Keep reading to learn the 5 Powerful Leadership Lessons from the Indy 500