Charles Dickens' famous opening sentence continues …
"it was the age of wisdom, it was the age of foolishness, it was the epoch of belief, it was the epoch of incredulity."More than 150 years later, our business world is possessed of similar contradictions.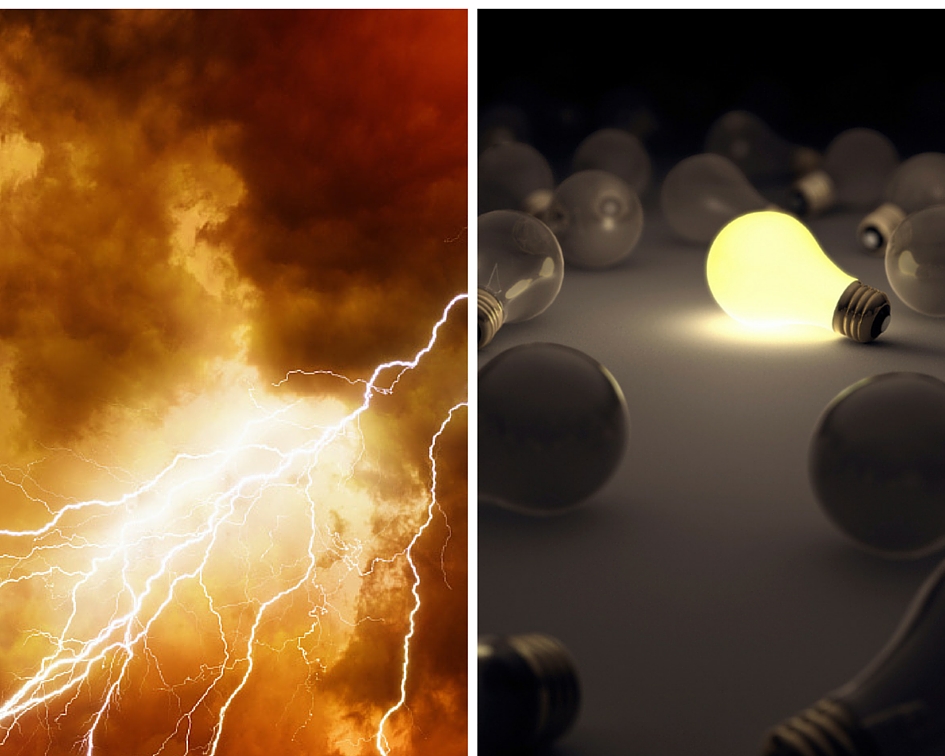 It was the best of times, it was the worst of times." ~ Charles Dickens, A Tale of Two Cities
Sometimes the light you see at the end of the tunnel is sunshine; sometimes it's another train coming.
In the distance – and in the dark – it's very hard to discern the difference. Yet, missing that call has very fateful consequences.
Is This the Time to Take Risks?
In the midst of an endless flood of information and ideas rushing our way, how do we differentiate between a bright idea and a lightning bolt?
Is this the time to take additional risks?

Should we only survive – or try to thrive?

Are some risks more palatable than others?

How do we tell the difference?
Don't miss the 7 Ways to Differentiate between a Lightning Bolt and a Bright Idea