An object at rest tends to stay at rest and an object in motion tends to stay in motion with the same speed and in the same direction unless acted upon by an unbalanced force. ~ Sir Isaac NewtonMomentum is an incredibly powerful force in business as well as physics. These laws will help you energize your organization and get things done.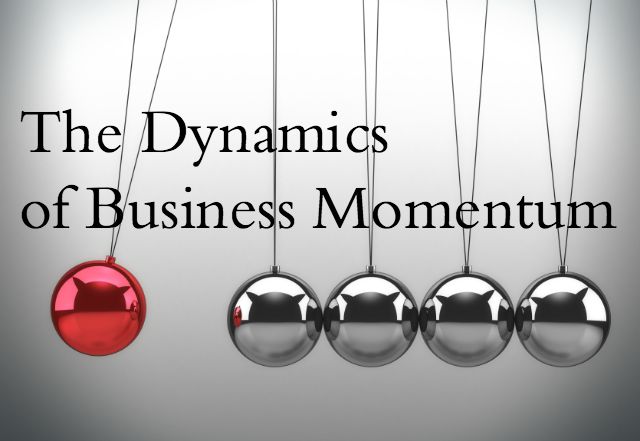 You don't need to be a physics student
Most of us are familiar with the legend of Newton's apple, which fell on his head and triggered his musings about the Universal Law of Gravitation. An unlikely but apocryphal story.
Fewer of us are physics students, and I'm pretty sure that few professors would whisper "physics" in the same sentence as "understanding" if they were considering my scientific proclivities. Nonetheless, I have come to learn that Sir Isaac Newton's laws of motion have powerful siblings in the business world.
The Dynamics of Momentum is a powerful driver
Newton's First Law of Motion focuses on the physics of movement, but the dynamics of "momentum" apply equally to people and organizations.
Learn how Newton's First Law of Motion powerfully affects your business