When you look at this image, do you see your Personal Productivity system at work?You can fix this leaky bucket. It's not that hard if you faithfully and relentlessly apply these basic principles.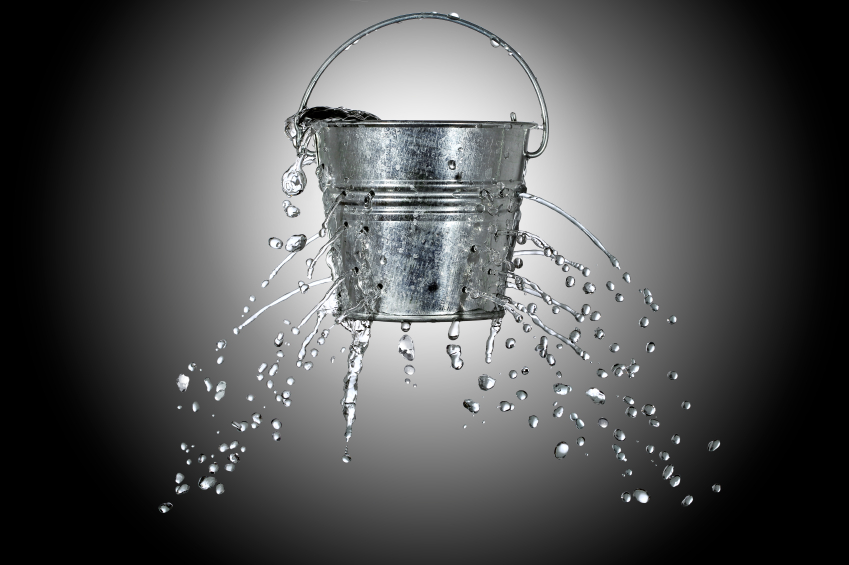 Over the last several years working with Bay Area CEOs and with members of the Exkalibur Leadership Forum, I've learned that personal productivity improvements are one of the most important ways in which every CEO and business executive can Become a More Effective Leader.
Why?
Two Major Reasons … but many more.
First, it allows you to devote more time to the things only you can uniquely do … whether as a business leader, CEO, mother/father or spouse.
That's why they're paying you the big bucks – to do the things only you can uniquely do. If you don't what only you can do, why do they need you?
Keep reading for the 4 Do-or-Die Principles of a Leakproof Productivity system