What Does It Take to be a Great Leader?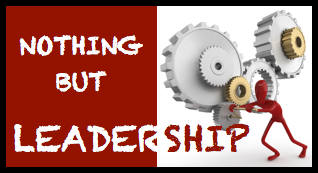 Every Tuesday, we're sharing valuable and practical leadership tips and tools to help you BE a better leader so you can BECOME a better leader. Remember … you won't BECOME a better leader until you start BEING a better leader … implementing NOW the changes necessary to adopt the proven strategies of successful leaders. You might start by building on the communication matrix and making sure you're defending the castle to get done what only you can do. Make sure to take some time so you're thinking past today. Don't forget our 12 part Leadership series.
***********************************
We're human, we make mistakes, we miscalculate …
I continue to examine some of the first 100 newspaper columns I've written … and continue to be struck by the timeless issues that we face as we build our businesses.
We're human, we make mistakes, we don't always get done what we intend, we miscalculate, things don't turn out as planned.
Stuff happens.
We know we're on a journey and not just seeking a destination, but that doesn't diminish our struggle to overcome many of the same forces that have plagued progress throughout civilization.