What Does It Take to be a Great Leader?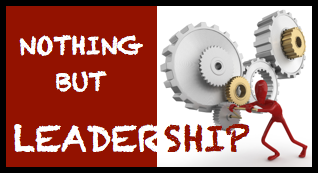 Every Tuesday, we're sharing valuable and practical leadership tips and tools to help you BE a better leader so you can BECOME a better leader. Remember … you won't BECOME a better leader until you start BEING a better leader … implementing NOW the changes necessary to adopt the proven strategies of successful leaders.
You might start by building on the communication matrix and making sure you're defending the castle to get done what only you can do. Make sure to take some time so you're thinking past today.
Our new series on the building blocks of L.E.A.D.E.R.S.H.I.P. continues today. You should read the introductory article, The Cornerstones of Effective Leadership, and continue with L = Loyalty, E = Excellence, A = Attitude, D = Discipline and E =  Education.
___________________
This is the sixth article in our 10 part series, The Cornerstones of Effective L.E.A.D.E.R.S.H.I.P.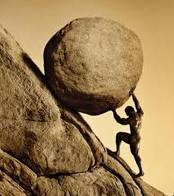 "Ninety-nine percent of all failures come from people who have a habit of making excuses."
— George Washington Carver


___________________
This concept is pretty simple, isn't it?
We expect that Sam's mom will pick up our child from school when promised … that our salary increase will take effect as scheduled … that our boss will fight for our marketing budget as he said he would. We expect our leaders to have our back, to be responsive, to honor their word and generally do what they say they're going to do when they say they're going to do it.
It's simple … but when it's absent, it can be paralyzing.

"Don't worry. I'll take care of it."
How many times have you said to someone, "I'll take care of it," and somehow failed to accomplish the task you assumed? (more…)