Archive | June, 2011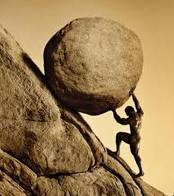 Isn't there something almost magical about having a loyal friend?
They know when we need help and even better, offer their help without our asking.
They're committed to a lasting relationship with us and they inspire us with their loyalty.
They don't judge us, they overlook our shortcomings, and they expect nothing in return.
>We have no trouble understanding that kind of loyalty.
What is Loyalty?
But there are others we know as "fair weather friends," good friends even. We enjoy their company, they're responsive when their help is sought, but they wouldn't be our first choice to join us in a foxhole.
"You've got to give loyalty down, if you want loyalty up." ~ Donald T. Regan
What is loyalty and how important is it to successful leadership?
Some philosophers think loyalty is only a sentiment; others argue that it's more of a test of conduct than an intensity of feeling. Some argue that it's a virtue; some claim that disloyalty is a greater vice than loyalty is a virtue.
Others argue that we must set aside good judgment to be loyal; I contend that while steadfast loyalty is a welcome quality, no individual or company should expect mindless fealty.
Is Job Loyalty a Worthless Virtue?

(more…)
Comment
What Does It Take to be a Great Leader?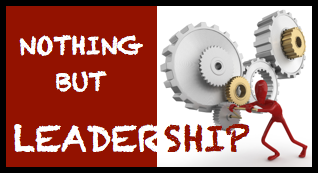 Nothing in life travels in a neat formation accompanied by bugles and cavalry. A lot of it shows up filthy and unkempt, prominent in the mess we've made around our foxhole. These lessons are typically the offspring of hubris, naivete and ignorance … or from overlooking the land mines hidden beneath our feet.
Every Tuesday, we'll share valuable and practical leadership tips and tools to help you BE a better leader so you can BECOME a better leader. Remember … you won't BECOME a better leader until you start BEING a better leader  … implementing NOW the changes necessary to adopt the proven strategies of successful leaders. You might start by building on the communication matrix and making sure you're defending the castle to get done what only you can do. Make sure to take some time so you're thinking past today.
___________________
This is the introductory article to an upcoming 10 part series on the building blocks of
L.E.A.D.E.R.S.H.I.P.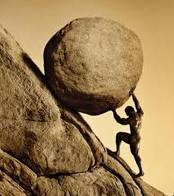 "Some of the greatest battles will be fought
within the silent chambers of your own soul."
— Ezra Taft Benson
As a business leader, how often have you paused to wonder, "Am I a very good leader?" "Is it possible that I'm really just a 'legend in my own mind' and that when I turn around and look closely, not many people are following?"
Leadership is the centerpiece of our business success. We start out with what God gave us, and stumble, fall, grow, learn and build from that foundation, emboldened by our success, nurtured by our failures.
What does it take to be a great leader?
Your business will not survive … let alone thrive … if you don't (more…)
Comment
About Me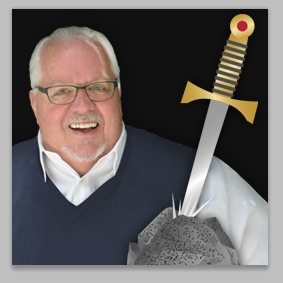 I am a leadership coach and a professional author and speaker, facilitating leadership groups among CEOs and senior business leaders in the SF Bay area.
I am the author or more than 125+ newspaper columns published by the SF Bay affiliate of the NY Times among the 500+ articles here. I have also written 3 ebooks about Leadership & Business Finance.
I have been married forever to a beautiful woman and have one spectacular daughter who has dedicated her life to helping children with life-threatening illnesses. Read more ….
Ready to mix it up a little?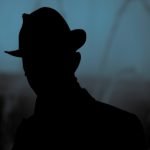 If you're a fan of the
Mystery-Thriller-Suspense genre
, you can enjoy a little diversion and dive into some of the great reads you'll find here. I intend to stimulate your discovery of the good, the bad and the only genre where a ranch breakfast is a steel metal jacket dipped in cordite. Have fun!
FAVORITE QUOTES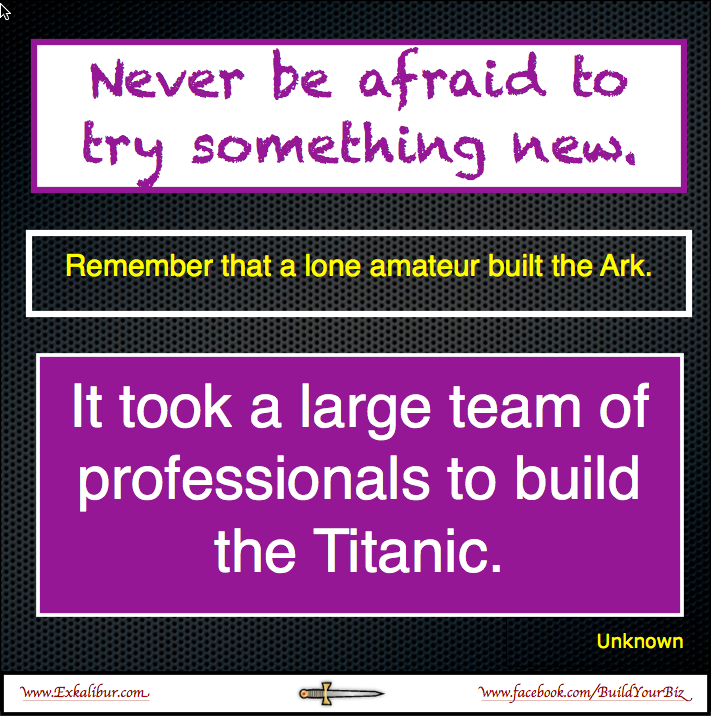 More quotes here ...